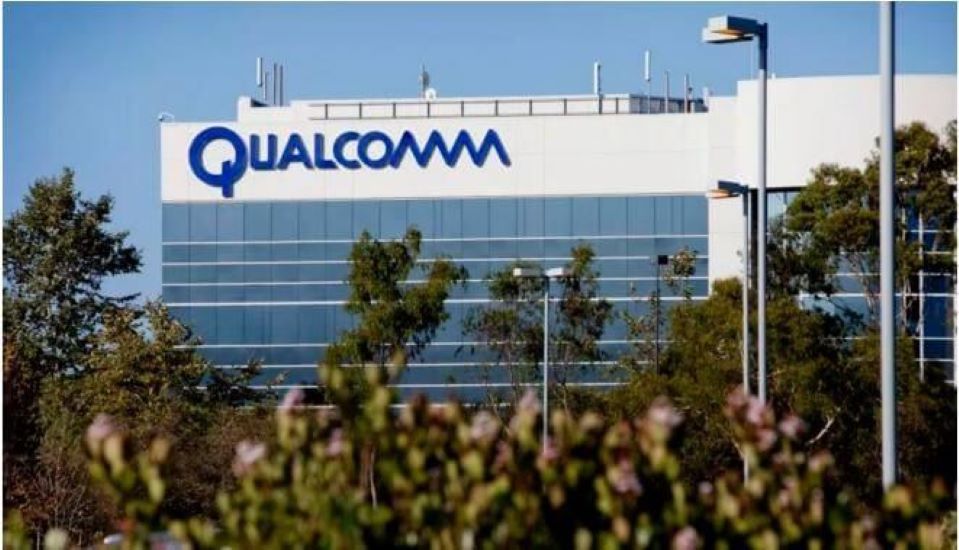 (Reuters) – A U.S. judge on Wednesday ruled against Qualcomm Inc's (QCOM.O) effort to block the implementation of a sweeping antitrust ruling against it as the mobile chip supplier pursues an appeal that could take more than a year to wind through the courts.
Qualcomm has argued in court that the ruling could hamper critical negotiations with phone makers over 5G technology, forcing it to rework license agreements and even offer deals to rival chip suppliers, scrambling its business in a way that would be impossible to unwind if it wins on appeal.
A Qualcomm spokeswoman told Reuters the company plans to immediately ask the 9th U.S. Circuit Court of Appeals to stay the lower court's decision. Read the full story at Reuters.
U.S. Judge Lucy Koh Does it Again – Blocks Qualcomm's Request to Put Antitrust Ruling on Hold
Analyst Take: This ruling by U.S. Judge Lucy Koh will surprise absolutely nobody. By and large, this first stab at a stay was a necessary step in the legal process that Qualcomm must go through in order to move forward with their planned appeal.
What remains most troubling to me and to most people who have been closely following this case, is the apparent bias in Koh's initial ruling, which arbitrarily imposed heavy penalties on Qualcomm with very little justification, and now threatens the company's ability to compete against Chinese rivals at a time when China is working overtime to undermine US leadership in 5G. As you know, US-based Qualcomm and Chinese-based Huawei are the two global leaders in 5G technologies. Any change in that balance of power in favor of Huawei could tip the scales in favor of China, with potentially dire implications for the US technology sector and US national security. Judge Koh's ruling, if ultimately upheld, could undermine US technology leadership and US national security for the next two decades.
While Judge Koh may believe that the application of her ruling will aid in democratizing 5G and boosting competition, the opposite would occur.
For starters, no other US company is poised to take over for Qualcomm. Second, assuming another chipmaker miraculously managed to catch up to Qualcomm's expertise in that space, it would take well over a decade for it to reach a point where it might realistically be able to compete against a then-globally-dominant Huawei.
Koh's ruling doesn't foster competition. It chokes it, and tips the scales of both justice and competition squarely in favor Huawei and China, at the expense of the consumers, Qualcomm, and the United States. The absence of a potential backup for Qualcomm in the U.S. is especially evident now that Intel has shuttered its mobile modem business, following the new partnership between Qualcomm and Apple.
Ruling Puts U.S. Leadership in 5G in Significant Jeopardy
If the possible slowing of Qualcomm's 5G negotiation with handset makers around the world isn't potentially damaging enough to the mobile space, this ruling puts U.S. leadership in 5G in significant jeopardy. Given the recent uplift of U.S. trade bans with China, and now the U.S.'s ongoing negotiations to resolve U.S. – Chinese trade disputes and security concerns, this ruling casts a striking contrast against the Executive branch's desire to see the U.S. wield more control over critical global communication networks and maintain its technology leadership over China.
Aside from its already questionable legal footing, Koh's ruling strikes me as spectacularly tone-deaf, especially in light of the enormous global stakes it seems to have inexplicably failed to take into account.
This is all the more baffling since the FTC's case against Qualcomm failed to present evidence of monopolistic behavior by Qualcomm and furthermore, failed to make the case that any markets or consumers had been harmed by Qualcomm's success and leadership in the cellular modem space. From the beginning of the case, it felt like Judge Koh was looking for a reason to harm Qualcomm, and in the end, regardless of evidence or burdens of proof, she did exactly what she always wanted to do, and so here we are.
I doubt that anyone held any hope that Judge Koh, in light of all of this, would rule against herself and grant Qualcomm a stay. This decision was surely expected. Qualcomm is now free to put Judge Koh in its rear view mirror and take its case to the 9th Circuit for review.
While I have every reason to believe that Judge Koh's decision should be overturned on appeal, it could be months, and perhaps a year or two, before we can know for certain. In the meantime, since Koh's ruling continues to remain in effect, and Qualcomm could find itself forced to renegotiate current contracts, obtaining a stay from the 9th Circuit ahead of the appeal itself would be a productive first step towards minimizing the potential for harm and disruption in the mobile market. This would also serve to restore the balance between U.S. and China with regard to 5G.
With any luck, the irreparable damage that might have been caused by Judge Koh may yet be averted.
Image credit: Glassdoor
Related content:
Something is afoot at the Circle Koh: FTC v. Qualcomm just went off the rails, but there is no reason to panic
Opinion: It only took a few days of testimony for the FTC's case against Qualcomm to fall apart – Part 2
Qualcomm Earnings Need a Deeper Look — Here's Why
The original version of this article was first published on Futurum Research.
Daniel Newman is the Principal Analyst of Futurum Research and the CEO of Broadsuite Media Group. Living his life at the intersection of people and technology, Daniel works with the world's largest technology brands exploring Digital Transformation and how it is influencing the enterprise. From Big Data to IoT to Cloud Computing, Newman makes the connections between business, people and tech that are required for companies to benefit most from their technology projects, which leads to his ideas regularly being cited in CIO.Com, CIO Review and hundreds of other sites across the world. A 5x Best Selling Author including his most recent "Building Dragons: Digital Transformation in the Experience Economy," Daniel is also a Forbes, Entrepreneur and Huffington Post Contributor. MBA and Graduate Adjunct Professor, Daniel Newman is a Chicago Native and his speaking takes him around the world each year as he shares his vision of the role technology will play in our future.