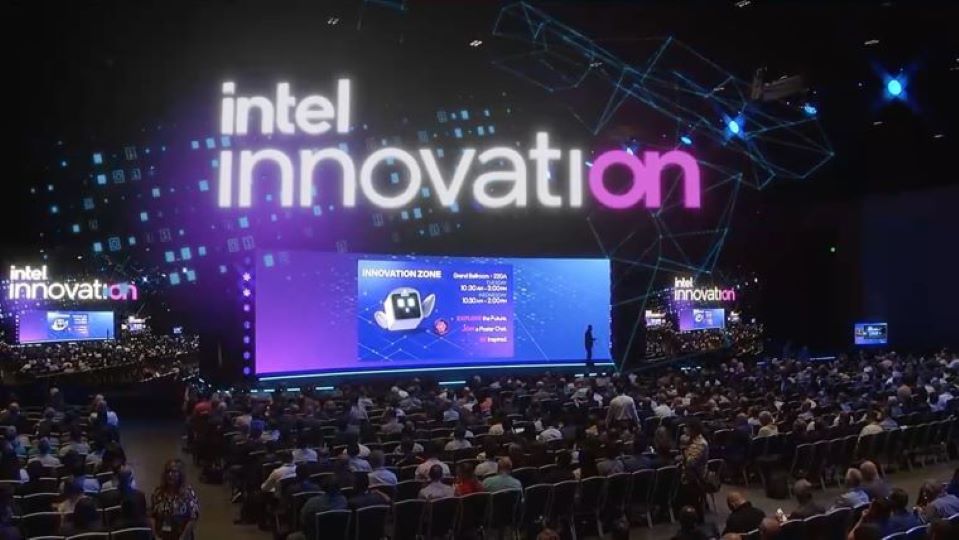 The News: The Intel Innovation 2022 event saw the debut of the new 13th generation Intel Core processors, the introduction of the new Intel Geti computer vision platform, and the expansion of the Intel Developer Cloud to give developers and partners early and improved access to Intel technologies as they are developing. The Intel Innovation 2022 event was held September 27 to 28 in San Jose, California. Read the full Press Release on the Intel Corp. website.
Intel Innovation 2022 Unveils New CPUs, Expanded Dev Cloud
Analyst Take: At Intel Innovation 2022, Intel's second annual innovation event aimed at hardware and software developers, each one of these news announcements above would have been big news on their own.
But combined, the announcements about the new Intel Core CPUs, the new Geti computer vision platform, and the expanded Intel Developer Cloud are even more impressive because they graphically show the breadth and scope of the company's advancements in enterprise-focused technology.
Let's start with the newly-introduced 13th generation Intel Core CPUs – which were code-named Raptor Lake. The latest CPUs include six unlocked desktop processors that are designed for computers used for gaming, streaming and recording. The top-of-the-line CPU model in the series is the i9-13900K processor, which includes up to 24 cores, 32 threads, and clock speeds up to 5.8 gigahertz. The new CPUs promise up to 15 percent better single-threaded performance and up to 41 percent better multi-threaded performance gen-over-gen, according to Intel.
Never has anyone said that more power is a bad thing when it comes to computer CPUs. With these 13th gen CPUs being touted at Intel Innovation 2022, Intel is again proving its dominance and experience in this critical marketplace.
Intel's New Computer Vision Platform
Also announced at Intel Innovation 2022, previously code-named Sonoma Creek, Intel's new collaborative Geti computer vision platform is designed to enable anyone inside enterprises to quickly create AI models for a wide range of tasks. Intel Geti features a single interface where data can be uploaded and annotated and where models can be trained and retrained as needed. The power of Intel Geti is that it reduces the time, AI expertise and cost needed to develop these models by enterprises, while creating new possibilities for useful technology tools such as AI.
This is a powerful option for enterprises that are experimenting with AI and computer vision in their operations and an amazing tool for development teams to gain insights from non-technical people inside companies who want to test-drive these technologies as well.
Intel Developer Cloud Being Expanded
Then there is the Intel Developer Cloud expansion news at Intel Innovation 2022, which is designed to make new and future hardware platforms available for pre-launch development and testing. That will include testing for 4th Gen Intel Xeon Scalable processors (code-named Sapphire Rapids) and for Intel Data Center GPUs.
So far, the Intel Developer Cloud is available only in a limited beta trial, but it is now being expanded to give developers and partners early access to Intel technologies — by a few months to up to a year ahead of product availability. In the coming weeks, according to the company, selected beta testers will be able to test many of Intel's latest platforms, from the 4th Gen Intel Xeon Scalable CPUs to 4th Gen Intel Xeon processors with high bandwidth memory, Intel Xeon D processors, Habana Gaudi 2 deep learning accelerators, Intel Data Center GPUs (which are code-named Ponte Vecchio) and Intel Data Center GPU Flex Series models.
I love the idea of the Intel Developer Cloud and its easy availability to select beta testers to allow them to gain early access to the latest Intel technologies and platforms so they can work ahead in the pipeline. That shows trust by Intel in its customers, its partners, and in developers who are working with Intel's latest innovations so they can all gain from each other's experiences with hardware, software, and systems. This is a wise strategy that I am sure will pay off for all sides.
Intel Innovation 2022 Overview
In only its second year, this latest Intel Innovation 2022 event again proves the power and importance of Intel's innovations in enterprise and consumer computing. This is a company that it always trying new ideas, accelerating smart concepts, and finding ways to push the limits of enterprise computing even farther every day. It will be fascinating to watch Intel's progress with these initiatives and products to see how they will inspire its next big ideas.
Disclosure: Futurum Research is a research and advisory firm that engages or has engaged in research, analysis, and advisory services with many technology companies, including those mentioned in this article. The author does not hold any equity positions with any company mentioned in this article.
Analysis and opinions expressed herein are specific to the analyst individually and data and other information that might have been provided for validation, not those of Futurum Research as a whole.
Other insights from Futurum Research:
Talking Apple Event, Apple & Qualcomm, VMware, Intel Cuts Ribbon on Ohio Fab, Azure & Ampere – The Six Five Webcast 
Intel Introduces First-of-its-Kind Semiconductor Co-Investment Program
Intel Q2 2022: The Good, The Bad, and the CHIPS Act
Image Credit: Digital Trends
The original version of this article was first published on Futurum Research.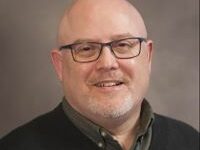 Todd is an experienced Analyst with over 21 years of experience as a technology journalist in a wide variety of tech focused areas.