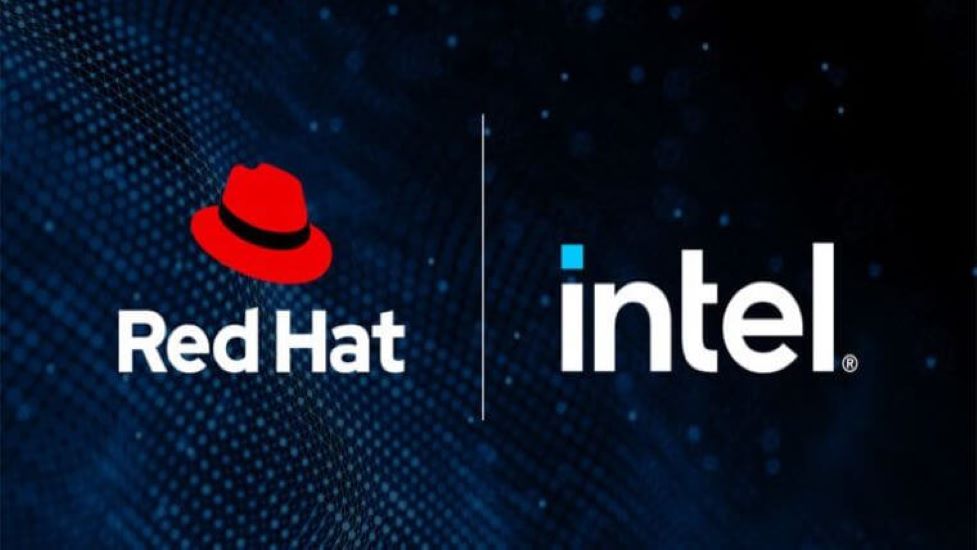 The News: Intel and Red Hat announced an extension of their strategic relationship to accelerate an automated cloud-native infrastructure for 5G services. Together, they will align research and development efforts to ensure 5G networking innovation and features quickly move into upstream, open-source projects and are rapidly commercialized.
Red Hat OpenShift will pair with Intel Xeon Scalable processors, Intel Ethernet Network Adapters, FlexRAN reference software and Open Network Edge Services Software, an edge computing software toolkit. Communication service providers could benefit from having more complete solutions as they transform their networks, while enterprises equally gain value from unified management and orchestration from edge to cloud. Read the Intel press release.
Intel and Red Hat: Forging an Open Source Path in Accelerating 5G Build
Analyst Take: The extension of the Intel and Red Hat alliance in the area of automated cloud-native 5G infrastructure collaboration, unveiled during CES 2021, is good news for the 5G ecosystem. From the onset, Intel and Red Hat are addressing head-on the key challenge of reducing complexity across 5G implementations, especially enabling the dense array of existing and emerging hardware solutions to interwork more efficiently.
To accelerate 5G service deployments, both players plan to concentrate their collective research and development resources on 5G and open source projects. For open source projects, the alliance will focus on OpenShift, RedHat's Kubernetes-grounded platform, increasingly used by service providers to drive their RAN (i.e., OpenRAN) and 5G core (5GC) deployments.
To review, Kubernetes is characterized as a portable, extensible open source platform for administering containerized workloads and services that enables both declarative configuration and automation. OpenShift is Red Hat's distribution of Kubernetes that allows service providers and enterprises to run their applications in cloud environments, including hybrid and multi-cloud. With service providers and enterprises widely adopting Kubernetes and OpenShift as a foundational platform to deploy applications, I see the market-driving potential for 5G as immense.
Intel's 5G portfolio assets are game changers for enabling more efficient and flexible adoption across the 5G and mobile ecosystem. Intel's semiconductor, software, and tools assets include its family of Xeon Scalable processors, Open Network Edge Services (OpenNESS) for edge computing, and the FlexRAN reference software.
FlexRAN, for instance, is a reference implementation for cloud-enabled mobile/wireless access virtual network functions (VNFs). FlexRAN shows how to more efficiently implement wireless access loads through flexible software architecture, Xeon Scalable processors using Intel Advanced Vector Extensions (Intel AVX-512) instruction set, and optimized network function virtual infrastructure (NFVi) with Data Plane Development Kit (DPDK) and the Wind River Titanium Cloud.
By developing more complete software stacks, I see the expanded Intel-Red Hat alliance playing a more pivotal role in cultivating the efficient operations, edge computing agility, and cloud versatility needed to accelerate 5G service innovation and monetization as well as empowering enterprises to apply the unified management and orchestration needed to take full advantage of new 5G capabilities.
Intel and Red Hat: Impetus for Expanded 5G Focus
This is, of course, a strategic move. Intel needed to extend its partnership with Red Hat to further propagate its influence throughout the 5G ecosystem and counter its main rivals who are allocating tremendous sales and marketing resources toward promoting their 5G wares. For example, Qualcomm is seeing its 5G business swiftly expand across both the semiconductor and licensing side. Qualcomm now has over 700 mobile devices announced or in development using its Snapdragon 5G chips and locked in long-term licensing agreements with every major handset OEM, equating to over 100 5G agreements.
Such broad 5G ecosystem influence and marketing momentum provided Qualcomm the basis to unveil new 5G RAN/infrastructure platforms in Q4 2020, encompassing Qualcomm Radio Unit Platform, Qualcomm Distributed Unit Platform, and Qualcomm Distributed Radio Unit Platform, directly challenging Intel's strong mobile infrastructure market position.
Red Hat needed to burnish its alliance with Intel to counter major rival VMware's Telco Cloud proposition. VMware's offering is purpose-built on a telco cloud foundation, a multi-cloud strategy that is designed to enable service providers to unify their network and IT environments and efficiently connect them to public clouds, edge clouds, and private enterprise clouds. VMware's telco cloud platform targets empowering service providers to develop, monetize, and scale an array of new services and applications across the 5G and mobile ecosystems, including SD-WAN/SASE, managed security, and digital workspaces.
I also believe the move sustains the marketing momentum parent company IBM gained through its recently announced partnership with AT&T targeted at aiding enterprises manage their applications hosted in hybrid cloud environments with IBM Cloud Satellite using Red Hat OpenShift over AT&T's growing 5G network. The partnership harbors substantial opportunity for powering AT&T's success in vertical markets, such as manufacturing and retail and all of the regulated industries, particularly financial services and healthcare, further bolstering Red Hat's 5G ecosystem credentials.
Intel and Red Hat: Key Takeaways
I anticipate the extension of the Intel-Red Hat alliance will ease the pain and suffering of service providers as well as enterprises in accelerating their adoption of cloud-native capabilities to rapidly boost the agility and flexibility of their 5G implementation journeys. Intel and Red Hat have the portfolios and deployment expertise to reduce the complexity of 5G deployments, particularly in areas such as assuring interworking of open source Open RAN and 5GC technologies in hybrid and multi-cloud environments.
As to what's ahead, now Intel and Red Hat need to show they can outpace their key rivals in providing the comprehensive platforms required to accelerate service provider 5G build and monetization, while enabling enterprises to gain business value from the orchestration and unified management of 5G edge and cloud capabilities.
Other insights from Futurum Research:
Intel Channels Unity for Intel Partner Alliance Debut
Ericsson Mobility Report: 5G is Forging Ahead Despite Global COVID-19 Pandemic
IBM and AT&T Roll Out 5G Partnership Built on OpenShift
Image Credit: Intel
The original version of this article was first published on Futurum Research.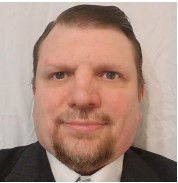 Ron is an experienced research expert and analyst, with over 20 years of experience in the digital and IT transformation markets. He is a recognized authority at tracking the evolution of and identifying the key disruptive trends within the service enablement ecosystem, including software and services, infrastructure, 5G/IoT, AI/analytics, security, cloud computing, revenue management, and regulatory issues.