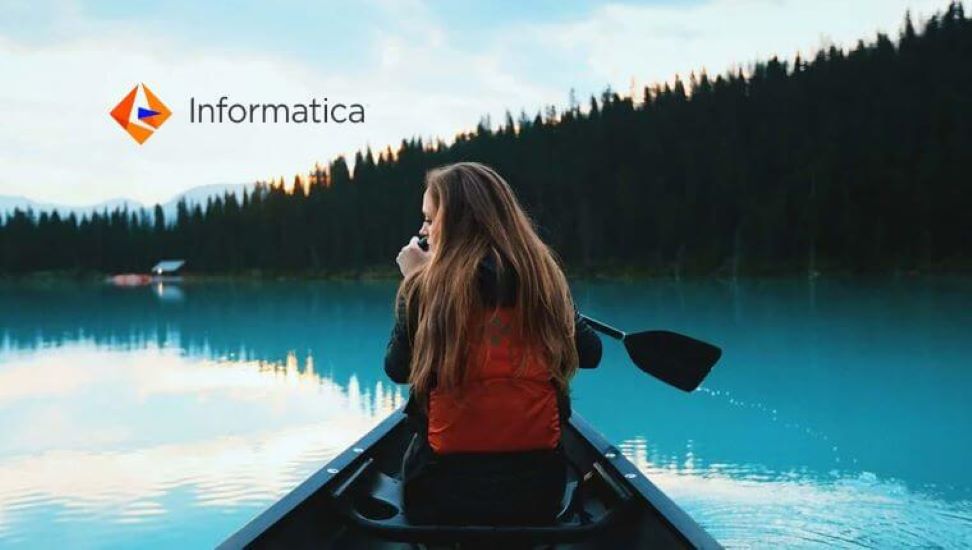 The News: Informatica announced today its acquisition of GreenBay Technologies, a startup that focuses on AI and machine learning. The acquisition was closed on Monday, August 17th and is the second acquisition closed by the company in the past few months. It's also the company's second major AI announcement. With this acquisition, the company states its intent to continue to accelerate its artificial intelligence and machine learning roadmap. Read the full release from Informatica here.
Informatica Acquires GreenBay Technologies, an AI and Machine Learning Startup
Analyst Take: Though Informatica's acquisition of GreenBay Technologies is news, its interest in the startup isn't. In fact, Informatica became the startup's sole investor last year, making it clear that there was a lot of interest in what GreenBay Technologies was working on.
A Glimpse Into Informatica's AI-powered CLAIRE Engine
Informatica is already deeply invested in the many capabilities of machine learning and AI. Its advanced engine, CLAIRE, is powered by AI and is an integral part of the company's Intelligent Data Platform™, designed to help data management professionals handle their data better than ever.
CLAIRE has the ability to identify different data domains — including people, leads, and orders—and infer similar data by determining relationships. It can even identify sensitive data and recognize patterns of data access that can decide if there's a risk to the data, helping professionals become more productive as they handle important data.
Why GreenBay Technologies?
Informatica's CLAIRE delivers on the things mentioned above through machine learning and AI techniques, and Informatica's GreenBay Technologies acquisition brings the potential to do more. GreenBay Technologies develops products that rely on big data techniques and machine learning to help automate major data management tasks. For example, GreenBay Technologies' CloudMatcher technology depends on machine learning to make it possible to automate metadata matching tasks without compromising accuracy. This can be quite useful in data management. In fact, its three main advanced abilities — entity matching, schema matching, and metadata knowledge graphing — will further improve Informatica's products, likely above and beyond simply enhancing the CLAIRE engine.
GreenBay Technologies is connected to the Wisconsin Alumni Research Foundation (WARF), as well as the University of Wisconsin (UW) at Madison, and was co-founded by UW professor Dr. AnHai Doan and his Ph.D students Yash Govind and Derek Paulsen. After the acquisition, Dr. Doan and several Ph.D. students from UW will join the Informatica staff and work with Informatica's R&D team to continue to improve the CLAIRE engine.
Successful Transformation Relies on Embracing a Data-Driven Mindset
We talk about this frequently here at Futurum, and the fact that enterprises are working at a furious pace to embrace transformation and truly become data-driven organizations in ways that might not previously have made it to the top of leadership to-do lists. Challenging times mean that organizations must do more with technology than ever before, and they must also innovate and disrupt business-as-usual-thinking at a rapid pace. That means they must commit to building a data-centric organization and integrate the power of data into every part of business operations. It also means recognizing the benefits and efficiencies that automation can bring, especially when employees are working remotely, while still striving to be productive and efficient, as well as to deliver best-in-class customer service and customer experiences. And it also means that artificial intelligence combined with AI-powered automation are truly game-changers when it comes to business essentials.
That's why Informatica's GreenBay Technologies acquisition, as well as the other solid moves the company has made over the course of the past months is of particular interest. The embedding of GreenBay Technologies' AI and machine learning capabilities into the CLAIRE engine will afford clients real-time, more accurate, data-powered insights into data around products, customers, suppliers, and more, and also increase the accuracy of data across the enterprise. All business mission critical in my mind.
Today, everything is data first, and keeping data moving. AI-powered automation is becoming more of a business essential and is, without question, becoming a strategic focus for enterprises the world over. This is Informatica's first partnership with a university that has led to an acquisition, but the company is committed to collaborating with research and academic institutions on a global basis to continue making inroads and advancements into data management powered by AI.
Based on what I've seen so far, it won't be the last growth-focused move we'll see from Informatica. I'll be looking to see the company's marketing efforts continue in full force so that prospective customers can see the possibilities that intelligent data platforms and artificial intelligence can provide that will help them realize a data-first mindset, spur innovation, and embrace and effectuate their digital transformation journeys.
Futurum Research provides industry research and analysis. These columns are for educational purposes only and should not be considered in any way investment advice.
Read more analysis from Futurum Research:
Poly Boldly Steps Beyond UC Naming Dave Shull As CEO 
How Qualcomm Snapdragon Enhances The Android Gaming Experience 
Escalating App Store War Between Apple And Developers Likely To Bleed Into Antitrust Probes In US And EU
Image Credit: MarTech Series
The original version of this article was first published on Futurum Research.
Shelly Kramer is a Principal Analyst and Founding Partner at Futurum Research. A serial entrepreneur with a technology centric focus, she has worked alongside some of the world's largest brands to embrace disruption and spur innovation, understand and address the realities of the connected customer, and help navigate the process of digital transformation. She brings 20 years' experience as a brand strategist to her work at Futurum, and has deep experience helping global companies with marketing challenges, GTM strategies, messaging development, and driving strategy and digital transformation for B2B brands across multiple verticals. Shelly's coverage areas include Collaboration/CX/SaaS, platforms, ESG, and Cybersecurity, as well as topics and trends related to the Future of Work, the transformation of the workplace and how people and technology are driving that transformation. A transplanted New Yorker, she has learned to love life in the Midwest, and has firsthand experience that some of the most innovative minds and most successful companies in the world also happen to live in "flyover country."