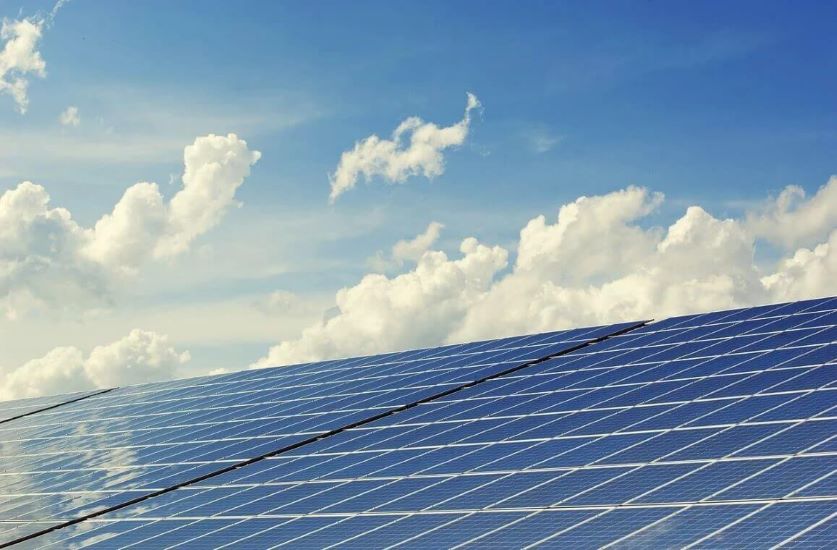 A billion people the world over have little to no access to power. IKEA and Little Sun's Sammanlänkad project aims to solve that problem by way of a collection of products that are powered by the sun. Little Sun was co-founded by artist and entrepreneur Olafur Eliasson and engineer Frederik Ottesen in 2012 to provide access to clean, affordable energy to communities without access to electricity. Sammanlänkad, which is Swedish for "connected," aims to bring independent, sustainable power to the billions of individuals across the globe who don't have access to a reliable electric grid.
Sammanlänkad: Making Power and Light More Readily Available
The Sammanlänkad project was unveiled at Sweden's Democratic Design Days event in 2018 and starts with a solar product line that will be available at IKEA. Why make a big deal about a solar product line? Solar-powered consumer goods are nothing new. What's noteworthy is the scope—and the ability of a project of this kind to change lives.
As Eliasson and the team at Little Sun realized the enormity of the group of people worldwide with little or no access to power, they developed a plan to change that. Solar power offers a unique opportunity for clean and sustainable energy to reach communities that don't have power grids, provide energy independence and propose a cleaner alternative to energy sources like kerosene. . IKEA and Little Sun have an ambitious goal for Sammanlänkad: They want to see that 1 billion+ without access drop down to zero. They are not looking to put a dent in the problem, but eliminate it altogether.

The Sammanlänkad Product Line — And Beyond
As mentioned, the collaboration between IKEA and Little Sun will result in a product line featuring functional pieces of furniture, like lamps and ceiling lights, that will contain a removable battery or energy store. This energy store can be hung in a window or outside during the day to charge and is expected to be small enough to fit in the palm of a hand.
While the product line includes solar-powered lights and charging docks that can power other Sammanlänkad products, it doesn't stop there. The charging docks will also be able to power cell phones, laptops and other portable electronic devices, making them a charging solution with myriad potential uses.
Partnering with a global giant like IKEA is a powerful way to spread the word and get distribution to match the dream of a world with clean and sustainable power. While Sammanlänkad is currently in the prototype phase, IKEA and Eliasson have plans to launch the line in 2021 across all of the furniture giant's markets.
How Solar-Powered Light Has the Power to Change Lives
For those of us with easy access to power, it is often inconceivable that in many areas of the world, especially in areas without a power grid, kerosene lamps are the means by which anything is accomplished during the evening hours. The kerosene lamp, however, is both dangerous and ecologically harmful. Replacing these with solar-powered light means kids can study at night, businesses can stay open and hospitals and police stations can function more effectively. Solar panels and lamps also have a great impact on health, education, gender equality and environmental sustainability.
Not only can solar-powered light help reduce and eventually eliminate the gap between those who have energy access and those who do not, it is useful to all who want to reduce their dependence on non-renewable energy and live a more sustainable lifestyle.
As a final note, IKEA is expected to offer its "Solstrale" PV modular solar panels for sale at its Sweden-based stores sometime this fall. The world's largest furniture retailer experienced difficulties with the sale of solar panels in Germany after a consumer agency complained its advertising was misleading, and also encountered problems in Italy, Belgium, Holland and Poland. The company claims that regulations in Sweden have been simplified and that, combined with improved efficiencies leading to greater profitability, makes it a good time to roll out these products in its domestic market. IKEA has a goal of rolling out these products worldwide by 2025.
We'll be keeping an eye on the progress of the IKEA/Little Sun Sammanlänkad project and partnership in developing nations. It's a bold and gutsy venture. This and similar projects could provide a helpful roadmap for increased access to sustainable energy products while helping people who do have such access more clearly understand the need and the potential for changing the world for the better. It will also be interesting to watch the success of IKEA's rollout of solar panels in the Swedish market and whether that initiative moves along into other world markets as the company expects.
Image Credit: Little Sun
The original version of this article was first published on Saxum.
Jeff Risley is the Chief Strategy Officer for Saxum, an issues-based, marketing communication agency founded in 2003, with offices in Oklahoma City, Houston, and Tulsa. Jeff has spent his career in marketing and business development, largely focused in the energy sector, but also leading teams focused on disruptive solutions, infrastructure, place-making, criminal justice reform, and education reform. As you might guess, he's not afraid to tackle important issues in the world and he's as passionate about working to effect change as he is about helping clients realize their visions and achieve their goals. Saxum has been on the Inc. 5000 list for eight straight years, and that's an accomplishment the entire Saxum team is proud of. You can find Jeff on Twitter at @RisleyRanch and connect with him on LinkedIn here: Jeff Risley on LinkedIn or email him at jrisley@saxum.com.