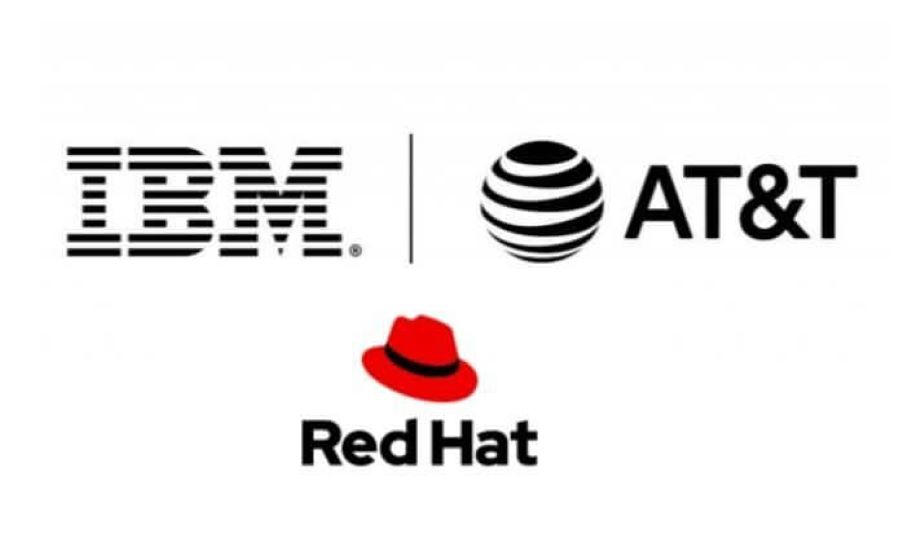 IBM and AT&T announced the signing of a multi-year, strategic alliance. Under the agreement, AT&T will use IBM's expertise to modernize AT&T Business Solutions' internal software applications, enabling migrations to the IBM Cloud. IBM will also provide infrastructure to support AT&T Business's applications using Red Hat's open source platform to manage workloads and applications. This builds on the existing relationship where AT&T Business is IBM's strategic global networking provider. Read the full press release from IBM here.
IBM Red Hat Acquisition Nets First Payoff With AT&T Contract
Analyst Take: Without question, the $34 Billion price tag for IBM's acquisition of Red Hat was no small change. The purchase of the open source computing company was completed this last week, and was quickly followed by the announcement of a multi-year, multi-billion-dollar strategic alliance between IBM and AT&T.
IBM Q2 earnings were reported on Wednesday, and the stock was down more than 1% in after-hours trading. While the company's revenues have fallen for the fourth straight quarter, the figures reported in Q2 earnings didn't factor in any contribution from Red Hat. This acquisition, while pricey, is also the company's best bet at focusing on its global technology services offerings and cloud.
As my partner, Daniel Newman, reported yesterday, "a bright spot (for IBM) could be found in cloud, which grew 3 percent — firmly cementing the company as the third largest player in cloud behind AWS and Azure." That place—the third largest player—is not a bad place to be.
IBM's Ginni Rometty said the alliance is about IBM becoming the primary partner for both the modernization of apps and the moving of them to the IBM cloud for AT&T Business, as well as the companies working together to build an edge mobile platform for enterprise clients.
5G Plays a Role Here
At a time when 5G is on the horizon, and the number of internet-connected devices and sensors explodes, enterprises need to be able to securely and reliably transmit data to and from multiple clouds with improved bandwidths and reduced latency. User experiences will change, customer experiences will change, and process optimization across every industry and every vertical is most assuredly a given. So yes, this alliance is about cloud, but it's also about 5G and what is going to be required to support what people and businesses are going to be doing with 5G.
Rometty also noted that IBM looks at the job that AT&T has done in moving their network to a software defined one using Red Hat, and that this move is now an expansion of Red Hat in the network.
Hybrid Multi-Cloud is Table Stakes
IBM's move, acquiring Red Hat in order to be the hybrid multi-cloud platform out there, was a smart move. Hybrid multi-cloud is not only the reality of the enterprise today, it's the reality of all businesses. The ability to modernize apps, move them to the cloud, partner seamlessly with others, and manage everything in a hybrid cloud environment isn't rocket science, it's table stakes.
This IBM and AT&T strategic alliance makes sense. These companies have a 20-year relationship and when you make an aggressive move, as each of them have are doing here, that long relationship and history can play a major role in mitigating risk. I'm looking forward to seeing what's next on the horizon for these two.
Check out our related content:
IBM Q2 Earnings In — A Gain, Then a Slide. What I See Looking Forward
Red Hat Strong Performance is Good News for IBM Shareholders
The State of Hybrid Cloud – Futurum Tech Interview Series
The original version of this article was first published on Futurum Research.
Shelly Kramer is a Principal Analyst and Founding Partner at Futurum Research. A serial entrepreneur with a technology centric focus, she has worked alongside some of the world's largest brands to embrace disruption and spur innovation, understand and address the realities of the connected customer, and help navigate the process of digital transformation. She brings 20 years' experience as a brand strategist to her work at Futurum, and has deep experience helping global companies with marketing challenges, GTM strategies, messaging development, and driving strategy and digital transformation for B2B brands across multiple verticals. Shelly's coverage areas include Collaboration/CX/SaaS, platforms, ESG, and Cybersecurity, as well as topics and trends related to the Future of Work, the transformation of the workplace and how people and technology are driving that transformation. A transplanted New Yorker, she has learned to love life in the Midwest, and has firsthand experience that some of the most innovative minds and most successful companies in the world also happen to live in "flyover country."