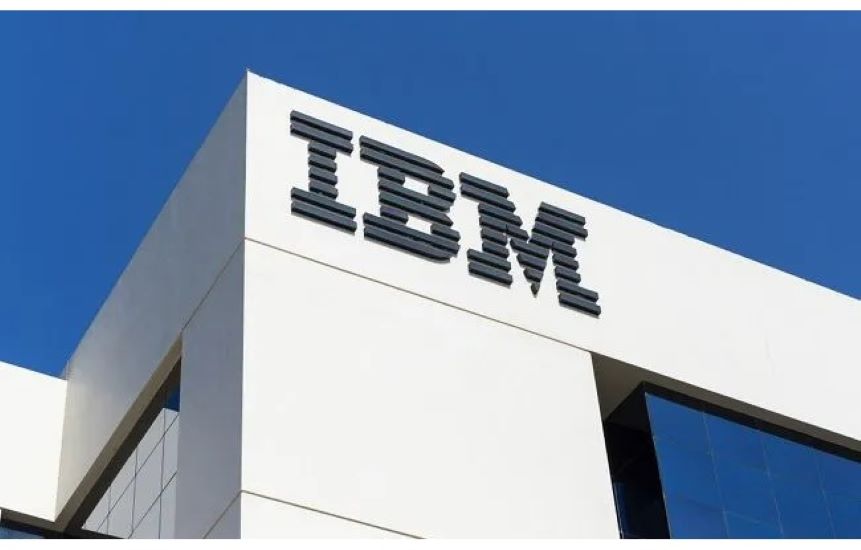 The News: IBM launched z16, the latest version of its mainframe platform, today. Here's why investors should care. Read the full Press Release from IBM here.
IBM Launches z16, its New Mainframe — Why Investors Should Care
Analyst Take: IBM launched z16, its new mainframe platform, today, and I believe it's an important day for a variety of reasons. As IBM continues to pivot, focusing on becoming a leaner cloud and AI-focused organization post the spinoff of the IT infrastructure services business into what has become Kyndryl ($KD), the mainframe is still a large part of the company. Here is why I believe investors should care about this mainframe launch.
IBM made a huge bet on the mainframe back in 1964 when it invested $5 billion to develop the s/360 range of 5 systems. To put this in context, in today's money, this would be a larger bet than the company made to acquire Red Hat in 2019. This investment by IBM in the mid-60s has paid off many times over. The death of the mainframe has long been reported, with technology writer Stewart Allsop stating in 1991, "I predict that the last mainframe will be unplugged on 15 March 1996." In 2002, six years after making that statement, Allsop admitted he was wrong. Since that time, Allsop's assessment has been proven more wrong, with the z14 cycle being the largest in the company's history, which was thereafter surpassed by the recent z15 cycle. In fact, IBM has reported that the current z15 cycle represents the most MIPS shipped ever.
IBM's z16 Cycle Will Be Even More Important for IBM's Growth Trajectory
It continues to surprise me that the IT press community is surprised every time IBM launches a new mainframe. Over the years, I have a front row seat to all things mainframe and have witnessed shock and awe in the growth numbers that the mainframe continues to deliver. The mainstream IT press also reports the financial impact of a new mainframe launch as if it has never happened before. But it has happened before, and the history on that front is easily reviewed, if only we take the time to look back. The z14 was launched on July 17th, 2017, and the z15 was launched on September 12th, 2019. We have data, we have the numbers, and we can look back at the impact and use this information to give us a pretty clear idea of what will happen this time around. Here's a snapshot:
z14 cycle — Q3 2017 was the first full earnings report after the launch of the z14 system in July of that year. IBM revenue overall was flat YoY, but Systems hardware revenue grew 14%, the overall Systems sector grew 10%. IBM Z revenue was up 62% YoY. When discussing the first full quarter of z14 results in Q4 2017, Martin Schroeter said: "This quarter, IBM Z revenue was up 71 percent year to year, with the highest shipped MIPs in history. The results reflect our first full quarter of z14, and demonstrates the strong client demand for this platform". IBM Q4 2017 earning prepared remarks.
z15 cycle — Q4 2019 was the first full earnings report after the launch of the z15 system in the September of that year. IBM revenue was up 3% YoY. Systems grew 16%, which represented an 18% YoY increase. IBM Z revenue grew 63%. Jim Kavanaugh said when discussing the first full quarter of z15 results in Q4 2019: "IBM Z was up a strong 63 percent. The performance reflects our first full quarter of z15, and demonstrates the client demand for technology that addresses data privacy and resiliency, across hybrid cloud." IBM Q4 earnings prepared remarks.
What is to say that the z16 will not deliver 60%+ growth for Z revenue when IBM delivers its next earnings report at the end of Q2? In my opinion, nothing. IBM has been very public in reporting the strength of the z15 cycle with the platform continuing to deliver strong results late in the product cycle. The z15 has seen the most MIPS shipped of any previous cycle. These larger footprints will be upgraded to z16 over the next few quarters, and the upgrades, in many cases, will be larger than the previous systems.
Mainframes in the Cloud
The mainframe has long been a stalwart of on-premises infrastructure. In fact, you could say that before the mainframe, there wasn't a datacenter. The shift to Everything-as-Service (EaaS) in the public cloud has not seen the mainframe left behind and IBM has responded to the desire for customers to have someone else run their hardware for them. In February of this year, IBM announced its intentions to offer z/OS in the IBM Cloud as a way for customers to accelerate their development processes. However, IBM has been offering mainframe-based services in the IBM cloud since March of 2018 under the Hyper Protect brand.
For the mainframe to stay a first-tier participant in the plans of CIOs and CTOs, I believe this shift to cloud-based, aaS offerings will be vital for IBM. I feel confident that IBM is making the right investments here, whether deploying its best and brightest executives in Tarun Chopra and Rohit Badlaney, or spending investment dollars to make OpenShift more foundational to the platform. I will continue watching closely in the coming quarters to track this KPI for the mainframe business.
The Kyndryl Effect
IT infrastructure services company Kyndryl is the largest outsourcer and provider of mainframe managed services. In fact, my estimates put the number of mainframes under Kyndryl's management in the region of 1,000 systems, and I've asked for confirmation of these numbers from Kyndryl and will update once received. My personal estimates put this figure at roughly 2x the next largest mainframe services provider, DXC.
When Kyndryl was part of IBM as GTS, upgrades of these mainframe systems did not show up as revenue for IBM systems. Instead, this was internally referred to as 'blue dollar rather green dollar revenue." I'm excited here as the z16 cycle is the first time that mainframe hardware revenue from Kyndryl will show up as reportable revenue for IBM Systems. If we conservatively estimate that the Kyndryl managed systems will be refreshed on a four year cycle, this translates to 250 systems a year that are in scope for IBM to refresh. With mainframe systems being north of $1m per system and oftentimes tens of millions, it doesn't take much to calculate what 250 additional systems worth of addressable market could mean for IBM in the z16 cycle. My estimate is that we'll see IBM reporting an additional $1bn of revenue in the next four quarters of zSystems revenue.
The Hitachi Effect
Back in May of 2017, IBM announced that Hitachi would OEM the mainframe hardware to support its own mainframe customers in Japan. The Japanese market is not a huge one when it comes to the number of mainframe systems in play, and these customers are very conservative in the speed at which they upgrade their systems. However, I believe that these very conservative Hitachi customers will see the z16 as a proven platform in a few quarters' time and a platform that is now the third generation of the Hitachi/IBM relationship. This 'Hitachi effect' will, in my opinion, provide another accelerator to the zSystems line and provide much-needed tailwinds for IBM's growth objectives.
Mainframe Operating Systems in Rude Health
The mainframe hardware has long been a hardware platform that has been able to run multiple operating systems. The core mainframe operating system is z/OS and this represents the lion's share of deployments and revenue. However, other options exist. One such example is VSE, a long-standing operating system that has been on life support up until recently. Last week at the SHARE conference in Dallas, IBM and 21st Century Software announced that going forward VSE development will be undertaken by 21st Century Software and customers will be able to move to a VSEn version provided by the company.
I had the opportunity to do a short interview with the CEO of 21st Century Software during the SHARE event, and my takeaway was that a reinvigorated VSE platform will be only good news for IBM hardware sales. Long-standing customers will be able to benefit from a dedicated company providing a solid long-term roadmap for the development of the operating system. If you're interested, you can watch or listen to that interview here:
Not only are we seeing long-standing mainframe operating systems such as VSE gain a new lease on life, but IBM is also investing heavily in z/OS. Only recently, IBM announced that Red Hat OpenShift functionality is now core to the z/OS operating system. Innovative IBM executives such as Matt Whitbourne are leading the charge to drive z/OS in previously unimaginable directions. The ability to run containerized micro services directly within z/OS would have been inconceivable as little as five short years ago, but this is exactly what Whitbourne and his team announced recently, which is exciting.
The Mainframe and Open Source are Happy Bedfellows
Yes, you read that correctly. The mainframe and open source are indeed happy bedfellows. IBM brought Linux to the mainframe back in 1999 and has seen this business flourish over the years. Up until 2015, the thesis was that mainframe customers would run Linux workloads adjacent to the existing workloads. However, in 2015 IBM saw an opportunity to position standalone Linux only systems leveraging the s390x chip architecture. The subsequent rebranding of these Linux only systems led to the LinuxONE brand. IBM has not reported LinuxONE sales separately to overall Z revenue, but when you look at the processor (Linux only processors are called IFLs) numbers the company has reported since the launch of LinuxONE in 2015, and triangulate this with the revenue values in reference stories, my estimates would put the Linux franchise with IBM Z at approximately $200 million dollars annually. IBM is yet to launch updated LinuxONE systems based on the Tellum processor found in the z16, but I expect these to be announced in the near future based on previous mainframe launch schedules.
Not only does LinuxONE give IBM the ability to sell new Linux only systems to existing customers, but it's also a way to entice new customers — who have never before been mainframe customers — to the platform. One example is Jamaican Bank, Sagicor. In August 2021, the company deployed LinuxONE systems for their core banking operations. This new deployment represented the first time that the mainframe architecture has been employed in the Caribbean and shows a path for new TAM expansion for the mainframe platform if IBM wants to focus on winning new customers for the mainframe.
Open source on the mainframe is not restricted to Linux. Back in 2015, the Linux Foundation announced a collaborative project focused on the mainframe platform called the Open Mainframe Project. This project has gone from strength to strength over the last seven years and now represents a vibrant open source community of developers who are leveraging community driven approaches to deliver a variety of technical sub-projects both for Linux and z/OS. If IBM wants to attract the next wave of developers, then open source will be a crucial way to engage these new technicians. With a robust and now proven open source community around the mainframe, IBM is, I believe, in a very good position to do just that.
Overall Conclusions
IBM is a different company than it was when z15, the last mainframe, was launched. For starters, the company is about 25 percent smaller now that Kyndryl has been split off. IBM revenue was $77.1 billion when the z15 was launched, and the company reported that topline revenue was $56.9 billion at the end of FY2022. My assertion is that a positive z16 launch will have an outsized impact on the now leaner, more focused company. According to the company's Q4 earnings report, IBM zSystems represents approximately 20 percent of IBM's Infrastructure Segment, so any growth of IBM zSystems will be material to the Infrastructure business, if not the business as a whole.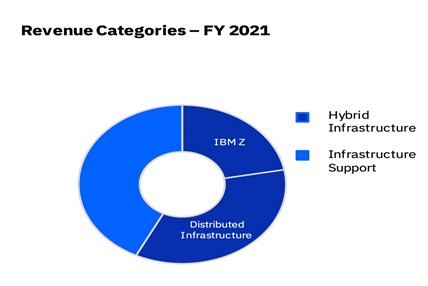 I fully expect IBM's z16 launch to be at least as accelerative to IBM topline numbers as it was for the z14 and z15 cycles. I also expect Ross Mauri, GM of zSystems and LinuxONE, to lead his team to deliver 60%+ growth in zSystems revenue in IBM's next quarter. The team has done it twice before based on public disclosures, so what is there to question they will do it for the third time? To my way of thinking, nothing. For value investors who consider IBM dividends a good bet given the wider macroeconomic and geopolitical landscape, my opinion is that the growth upside that a new mainframe represents is worth consideration.
Disclosure: Futurum Research is a research and advisory firm that engages or has engaged in research, analysis, and advisory services with many technology companies, including those mentioned in this article. The author does not hold any equity positions with any company mentioned in this article.
Analysis and opinions expressed herein are specific to the analyst individually and data and other information that might have been provided for validation, not those of Futurum Research as a whole.
Other insights from Futurum Research:
IBM Z Launches on IBM Cloud Simplifying Hybrid Cloud App Modernization
IBM Refreshes Storage Portfolio and Brings Enhanced Security Features to the FlashSystem Line
The Six Five In the Booth with IBM's Rob Thomas at Mobile World Congress 2022
Image Credit: Mobile World Live
The original version of this article was first published on Futurum Research.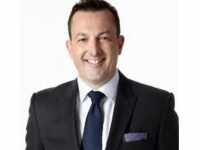 Steven Dickens is Vice President of Sales and Business Development and Senior Analyst at Futurum Research. Operating at the crossroads of technology and disruption, Steven engages with the world's largest technology brands exploring new operating models and how they drive innovation and competitive edge for the enterprise. With experience in Open Source, Mission Critical Infrastructure, Cryptocurrencies, Blockchain, and FinTech innovation, Dickens makes the connections between the C-Suite executives, end users, and tech practitioners that are required for companies to drive maximum advantage from their technology deployments. Steven is an alumnus of industry titans such as HPE and IBM and has led multi-hundred million dollar sales teams that operate on the global stage. Steven was a founding board member, former Chairperson, and now Board Advisor for the Open Mainframe Project, a Linux Foundation Project promoting Open Source on the mainframe. Steven Dickens is a Birmingham, UK native, and his speaking engagements take him around the world each year as he shares his insights on the role technology and how it can transform our lives going forward.