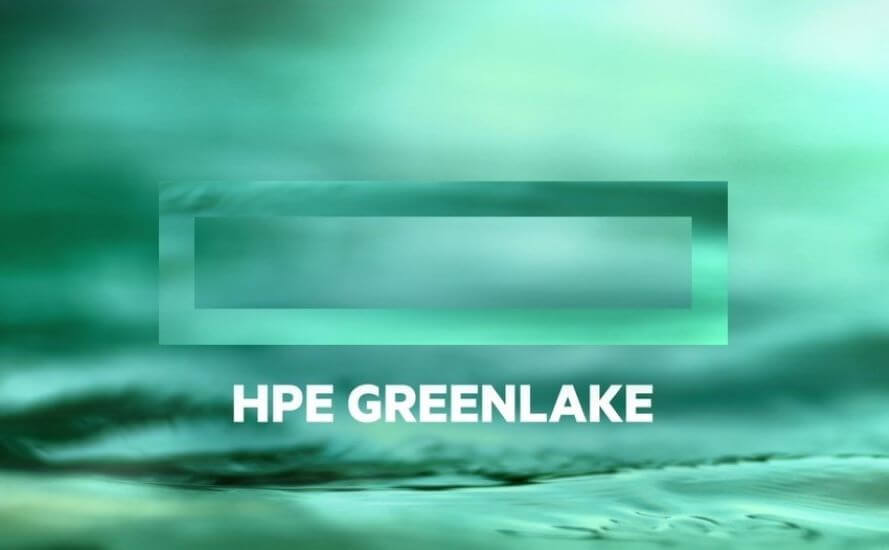 The News: HPE GreenLake organization and leadership changes unveiled this week are designed to accelerate the delivery of a seamless, unified, and agile customer experience, from edge to cloud. Read the update on the HPE Blog here.
HPE GreenLake Organizational and Leadership Changes Announced This Week Clearly Raises the HPE GreenLake Tide
Analyst Take: HPE President and CEO Antonio Neri updated the company's strategic vision and portfolio development for HPE GreenLake in a blog post published on August 17th. In that article, Neri reiterated HPE's commitment to be known foremost as the edge-to-cloud company, citing progress with its own transformation, positive customer and partner feedback, and sales momentum for its as-a-service business. The HPE GreenLake organizational and leadership challenges announced today are timely and obviously intended to advance HPE's edge-to-cloud business and delivery model.
The following HPE GreenLake organization and leadership changes were announced today by Neri:
HPE GreenLake Platform Development: The formation of a new team to be fully accountable for delivering HPE's new unified GreenLake Cloud Platform, where all its edge-to-cloud services will be provided. This team will report to the CTO's office to ensure the delivery of a holistic HPE-as-a-service experience throughout all as-a-service businesses.
HPE GreenLake Cloud Services Solutions: HPE created a new HPE GreenLake Cloud Services Solutions group to be led by Vishal Lall who will report directly to Neri. Through unifying its software teams, including HPE Ezmeral, the company's most recent introduction – HPE GreenLake Lighthouse – and its workload offerings into one unit, I see HPE improving its focus on delivering services that integrate more smoothly with the unified HPE GreenLake edge-to-cloud platform.
HPE GreenLake Cloud Services Commercial Business: HPE announced the appointment of Keith White to lead the HPE GreenLake Cloud Services Commercial Business Group. I commend the appointment as Keith is a proven, adept advocate in advancing HPE as-a-service go to market and overall market messaging. The group is set up to enable the Geos to support HPE GreenLake Specialists through the company's Advisory & Professional Services and HPE GreenLake Management Services (GMS) to aid customers in assimilating new consumption models.
Services Reliability Engineering (SRE) and Cloud Services Operations: HPE created two new company-wide teams, the SRE team and the Cloud Operations team, which are tasked with running the cloud platforms, services, and security functions, as well as HPE as-a-service offerings. These teams will report to HPE's COO, John Schultz, as he continues managing HPE's Transformation Office and will work directly with CEO Neri.
Key Takeaways on HPE GreenLake New Organization and Leadership Changes
I believe HPE needed to make these organizational and leadership changes to counter the recent moves of its main cloud rivals including AWS, VMware, Azure, Google Cloud, IBM/RedHat, and Oracle Cloud. For example, AWS Outposts is making inroads into the enterprise space as a managed hybrid cloud services that provides AWS Infrastructure, AWS services, APIs, and tools to datacenters, co-locations, and on-premises facilities. VMware selected AWS as its preferred cloud partner for all vSphere-based workloads with the goals of easing enterprise customer transitions to hybrid cloud models.
Microsoft, IBM, and Oracle all have extensive business relations and channel influence throughout the enterprise realm and have invested deeply in making their respective cloud platforms more differentiated and compelling to IT decision makers. RedHat's open source credentials helps boost the IBM Cloud proposition in driving enterprise objectives to augment hybrid cloud and bridge multi-cloud environments. Oracle Cloud Infrastructure (OCI) continues to make strides through moves that boost the platform like the recent launch of MySQL Autopilot, a new component of MySQL HeatWave service, the in-memory query acceleration engine for MySQL Database Service in OCI.
Taken together, the moves fortify HPE GreenLake to win more valuable mindshare across the enterprise space and broaden its competitive prospects against formidable cloud platform foes. I view the recent acquisitions of Ampool and Zerto as further broadening the HPE GreenLake portfolio in the key emerging segments of distributed SQL engines/hybrid analytics. and cloud data management.
The HPE GreenLake Cloud Services business is rapidly growing, with over $4.8 billion USD in total contract value and more than 900 partners selling HPE GreenLake. Today, the HPE GreenLake cloud platform has more than 1,200 enterprise customers across 50 countries in all industry sectors, and sizes including Fortune 500 companies, government and public sector organizations, and small and midmarket enterprises. Through these new organizational and leaderships moves, I believe HPE GreenLake competitive prospects have improved substantially.
Disclosure: Futurum Research is a research and advisory firm that engages or has engaged in research, analysis, and advisory services with many technology companies, including those mentioned in this article. The author does not hold any equity positions with any company mentioned in this article.
Other insights from Futurum Research:
HPE Extends GreenLake Capability with Ampool Acquisition
HPE to Acquire Zerto, a Cloud Data Management and Protection Company, Bolstering GreenLake Storage Portfolio
Oracle MySQL HeatWave Melts Snowflake with Unparalleled Price and Performance Advantages
Image Credit: CRN Australia
The original version of this article was first published on Futurum Research.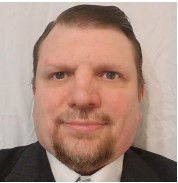 Ron is an experienced research expert and analyst, with over 20 years of experience in the digital and IT transformation markets. He is a recognized authority at tracking the evolution of and identifying the key disruptive trends within the service enablement ecosystem, including software and services, infrastructure, 5G/IoT, AI/analytics, security, cloud computing, revenue management, and regulatory issues.