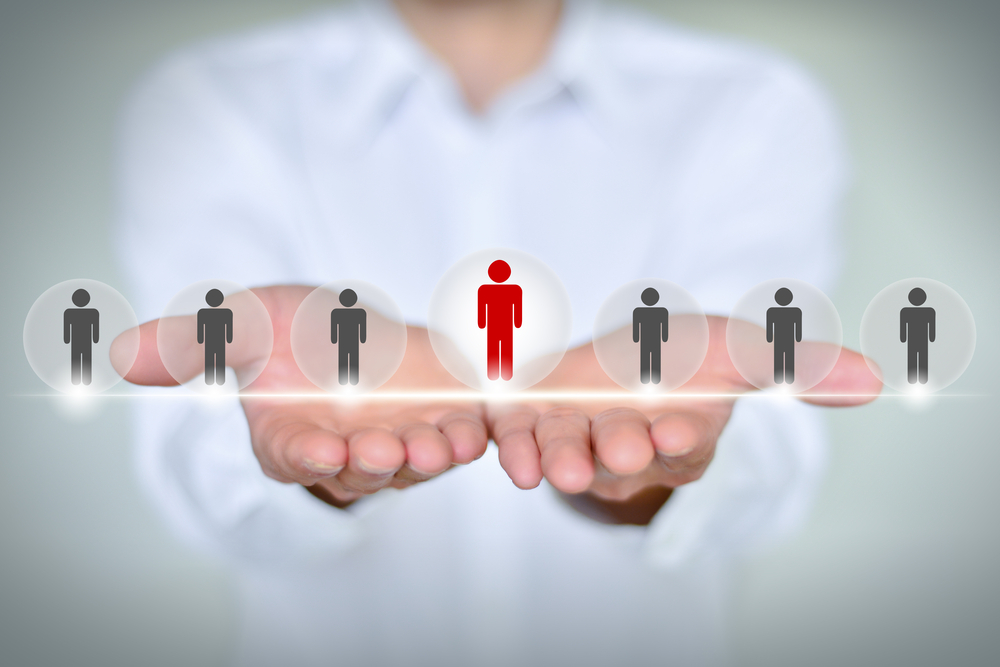 The digital world continues to evolve at a rapid clip, bringing both opportunities and new challenges to the IT workforce in equal measure. The pace of development is only likely to increase as AI, automation, and cloud-based innovation continue to transform the workplace across all industries and sectors. But what will the reality be for IT jobs? How will technology advances impact workers and what will the future look like for IT jobs? Good questions, aren't they?
Jobs Will Go
Taking a look at the wider outlook for employment let's take a look at a 2016 report from the World Economic Forum, which set out something of a mixed picture. While predicting the loss of more than seven million jobs in mainly white-collar and administrative roles, the report also concluded more than two million new jobs could also be created. Significantly, the IT sector, Architectural and Engineering" and Computer and Mathematical categories were considered to be the areas of employment that will see the greatest growth. No real surprises there and I don't expect that data has changed much since the time of the original report.
There is, however, a much bigger picture than job growth. While the report flagged challenges in training and recruiting specialists with the requisite skills to meet demand in these areas, investment in re-skilling also surfaced as a key strategic priority across all industries. Another 2016 report, this time from former President Obama's administration, also highlighted the same themes. With automation and AI impacting the workplace in a myriad of ways, re-skilling and focusing on knowledge transfer are how smart companies survive.
The Obama Administration report concluded that while automation would indeed create jobs in some new areas, threats to jobs will be greater amongst lower skilled and less educated workers; increasing pressures towards greater inequality. Education and training were again cited as being key to aiding and empowering workers towards a smooth transition to the new world of work.
These issues get to the heart of the matter surrounding the challenges and opportunities that this age we're living in, often referred to as the Fourth Industrial Revolution, presents. Many successful companies today are built on a foundation of great corporate culture, prizing the human 'capital' which make up the most valuable part of just about any company. It's inevitable that some employees are going to lose jobs due to AI, automation, and other business process and operational savings made possible by technology. But that doesn't make them invaluable. Refocusing those individuals on new challenges, training them with skills that can carry them into this new future of work, and supporting and championing them is critical to the health and wellbeing of the company. In addition to technology having an impact on the future of work, as does and will the exodus of the Baby Boomers out of the workforce and into retirement. Making sure you've got programs in place to facilitate knowledge transfer from this generation of the workforce to a new generation is likewise integral to business success.
Companies and organizations that fail to meet the re-skilling challenge are in real danger. Talented employees will inevitably migrate to the employers who can offer them the skills and training to match their own ambitions and career aspirations. Government and educators also have a responsibility to ensure new entrants to the workforce are equipped with the skills employers are going to need in their workforce.
If you'd like to take a deeper dive in to how technology is changing the workplace, it's something I covered over on the Futurum blog: The Future of Work: How the Workplace Is Changing in 2017.
IT Job Trends
According to the previously mentioned WEF report, the outlook for the ICT sector is positive, with the highest levels of skills stability and best employment growth forecast of any sector. The ICT sector also rated well when measured against other sectors on strategic plans for the workforce.
ICT employers are much more likely to invest in re-skilling the existing workforce (81 percent against 65 percent).
More than a third (35 percent) of ICT companies indicated a willingness to collaborate with educational institutions, compared to just a quarter generally.
ICT employers are much more likely to hire more short-term workers (26 percent against 11 percent).
Disappointingly for me, with my long-standing aspiration to see more girls and women involved in STEM fields, the ICT sector saw just 16 percent of respondents saying they would target female talent against 25 percent saying the same across all sectors.
U.S IT Job Prospects 
2016 also saw a detailed analysis from the U.S Department of Labor of job prospects in the IT sector up to 2026. The headline figure showed a projection of above average growth in employment numbers of 13 percent over the period, with a focus on "cloud computing, the collection and storage of big data, and information security."
A breakdown of job roles within the sector also revealed some noteworthy trends.
Software developers currently make up the most numerous group, a trend that's predicted to endure up to 2026.
The next most numerous groups, both at the beginning and the end of the study period, are made up of computer support specialists and computer system architects.
The fastest growing IT occupations are predicted to be information security analysts, software developers, and information research scientists.
Information research scientists are predicted to earn the highest levels of pay, followed by software developers and computer network architects.
The only group predicted to see a decrease in wages is computer programmers, largely due to increased outsourcing to emerging economies.
Interesting reading for anyone thinking about which direction his or her IT career might take.
The ZD Net article also highlighted some other relevant recent reports concerning the IT jobs market.
Spiceworks 2018 State of IT report suggested it will be larger companies which will be most likely to increase IT headcounts, with a majority of SMBs reporting the will make "no change."
The Gartner CIO Agenda Report meanwhile indicated the most in demand skills would be in AI, digital security, and the Internet of Things. No surprises there.
Finally, The Fourth Industrial Revolution Report from Big Data London and Hortonworks envisaged data science, cloud, and software engineering skills as being in the most demand. The report also echoed the WEF suggestion that redeploying, retraining, and up skilling existing employees will be a priority for many employers.
A Positive Outlook for IT Employment
Taken on the whole, the message from this research is that the prospects for IT jobs are largely positive, despite the threats posed by technology to general levels of employment. As ever, the position is somewhat more nuanced than it first appears, with several factors adding uncertainty to the direction of future developments. These include:
Ethics and governance. We are still only in the foothills when it comes to tapping into the full potential of technological advances such as AI and automation. Privacy and security issues, ethics, regulation, and governance issues are bound to arise, perhaps leading developments in a different direction.
Political. Much of the research cited was completed before the administration took office in the U.S. and before the Brexit vote. How might the America First doctrine and the future shape of European politics post-Brexit affect political ambitions and economic realities.
China. China continues to play a major role in the tech world and that is not going to change any time soon. China's advancements in technology are in many cases far superior to those of its Western counterparts, and with the U.S. and Europe increasingly focused on nationalism, this leaves the field wide open for China to continue its tech dominance.
Economic. Interesting new research from the Institute of Financial Studies in the U.K. illustrates how many disparate factors can play in to future employment. The IFS report questions whether policies to reduce inequalities, such as the introduction of minimum wage levels, could make automation a more cost effective route for employers than continuing to hire low paid workers.
Interesting elements of the employment mix, which illustrate well the complexities and uncertainties surrounding the future of the jobs market across all sectors.
Whatever the uncertainties, the IT sector would appear to be well placed to take advantage of any employment benefits the forthcoming technological revolution may offer. It won't just happen by accident however. The key to managing the process of change successfully will be to have a continuous process of educating and retraining the workforce, equipping them with the skills they will need as old practices end and new roles and responsibilities evolve.
For anyone working in, or contemplating a career in IT, the bottom line is that changes in technology should be considered more of an opportunity than a threat. The businesses and individuals that can meet the challenges new innovations present will find themselves well placed to prosper in the new world of work.
If this topic is of interest to you, my friend, Tom Pick covered the topic of future-proofing your career in a related post: Six Essential Attributes to Future-Proof Your Career.
What do you see happening in the future for IT jobs? How is your company or industry embracing change and preparing for the next couple of years? Are you paying attention to what's happening in other countries or are you focused only on what's happening in your area of the world? Does what's happening elsewhere possibly impact you or your industry?
This article was first published on FOW Media.
Shelly Kramer is a Principal Analyst and Founding Partner at Futurum Research. A serial entrepreneur with a technology centric focus, she has worked alongside some of the world's largest brands to embrace disruption and spur innovation, understand and address the realities of the connected customer, and help navigate the process of digital transformation. She brings 20 years' experience as a brand strategist to her work at Futurum, and has deep experience helping global companies with marketing challenges, GTM strategies, messaging development, and driving strategy and digital transformation for B2B brands across multiple verticals. Shelly's coverage areas include Collaboration/CX/SaaS, platforms, ESG, and Cybersecurity, as well as topics and trends related to the Future of Work, the transformation of the workplace and how people and technology are driving that transformation. A transplanted New Yorker, she has learned to love life in the Midwest, and has firsthand experience that some of the most innovative minds and most successful companies in the world also happen to live in "flyover country."