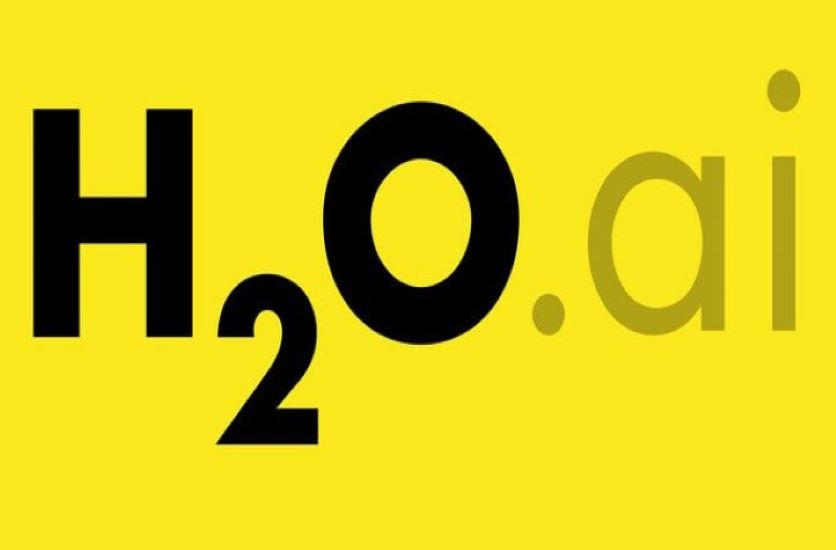 The News: H2O.ai, a provider of artificial intelligence and automatic machine learning services, recently announced that it has secured $72.5 million in a Series D funding round led by Goldman Sachs along with participation from Wells Fargo, NVIDIA, and Nexus Venture Partners. H2O.ai stated the new proceeds will accelerate the company's sales and marketing operations. Along with the investment, Jade Mandel from Goldman Sachs will be joining the H2O.ai Board of Directors. Read the full press release here.
Analyst Take: This latest Series D funding round announced by H2O.ai is as interesting because of the participation as anything. Led by Goldman Sachs (NYSE: GS) and the Ping An Global Voyager Fund (OTCMKTS: PNGAY), the round featured additional (continued) investments from NVIDIA (NASDAQ: NVDA), Wells Fargo (NYSE: WFC), and Nexus Venture Partners. This investment brings the total raised to $147 million. More on that in a minute.
The H2O.ai Backstory
Founded in 2012, H2O.ai — like many others in the space — has a stated mission of "democratizing AI for everyone." I've been invited to enough industry events by brands focusing on the AI and AI/RPA space that this message isn't a particularly unique one, but I get the interest in the hook.
That said, an open source AI movement connecting data scientists in organizations across the globe is good for everyone, as are platforms that allow businesses of all sizes to use AI and the power it brings, to the organization and to the customer. The company's signature product is its H2O Driverless AI, introduced in 2017.
H2O.ai's "driverless AI" is personified by automatic machine learning, which means that an organization doesn't have to employ teams of data scientists, the AI builds models automatically by way of machine learning algorithms. That's the beauty, and the allure of this technology. An example of the open sourced concept is similar to what other AI-focused brands are doing, with "recipes" created for things like property valuation, credit risk scoring, etc.
By combining RPA with cognitive technologies like machine learning, natural language processing, speech recognition, and the like, we get to inference, and advancements in inference that lead to even better interactions — like conversational AI. Artificial intelligence that knows that what you're asking isn't necessarily all you want or need to know, so it tells you those things without you asking.
As we have seen with other platforms (e.g. Automation Anywhere, UiPath, Pega, etc.), the key selling point across the board is that the technology allows people from across the organization, who aren't data scientists, to leverage AI in the performance of their jobs.
The AI-Powered Market Focus: Financial Services, Insurance, Healthcare, Telco, Retail, Pharma, Marketing
The majority of AI-powered services, RPA, automatic machine learning, etc., are (today) focused on certain markets. These include financial services, insurance, healthcare, telco, retail, pharma, and marketing. There's a reason for that — these are interaction-heavy verticals and organizations where automation and automatic machine learning can speed up/improve customer relationships, identify new product opportunities, reduce call center load times, speed up claims processing or loan processing, improve marketing operations, etc. — and the list is a long one.
The RPA market alone is expected to be a $1.5 billion industry by 2020, which is where we see the major players like UiPath, Automation Anywhere, and Blue Prism leading the way with their product offerings.
The Investors: Goldman Sachs, NVIDIA, and Wells Fargo
Here's what I really wanted to talk about: The investors in this round of funding for H2O.ai. This round was led by Goldman Sachs, who also happens to be a customer. Wells Fargo led and NVIDIA participated in the company's Series C round in November of 2017, and both companies are in yet again for this Series D round. In addition to an investment stake, both companies appear also to be H2O.ai customers, clearly indicating they like what they're seeing and what the product is doing. Good signs.
H2O.ai also claims as customers companies like Capital One, PayPal, Barclays, IBM, Microsoft Azure, AWS, Intel, Google Could Platform, Snowflake, and IBM Red Hat. The company has opened offices in London and Prague, and is expanding its presence into China.
We've written a lot about NVIDIA lately and with good reason — they keep doing things that interest us. For example, last week, NVIDIA announced breakthroughs in language understanding, with its AI platform training BERT, one of the most advanced AI language models, in less than an hour, accomplishing complete AI inference in a little over 2 milliseconds.
Inference is what takes chatbot functionality from ho-hum to amazing, and NVIDIA's ability to optimize have resulted in three new natural language understanding performance records (fastest training, fastest inference, and largest model). That's why it's no surprise to see news of a new funding round for H2o.ai include NVIDIA's participation once again.
There's an obvious fit between not only NVIDIA and H2O.ai, as well financial services giants like Goldman Sachs and Wells Fargo. H2O.ai is on my radar screen for now, and it will be interesting to watch the developments and speculate about what's ahead for this company.
Futurum Research provides industry research and analysis. These columns are for educational purposes only and should not be considered in any way investment advice.
Read more analysis from Futurum:
NVIDIA Shows GPUs Have a Big Role in AI Inference
Intel Releases New AI Processors Deepening Training and Inference Capabilities
How to Succeed With RPA, Adjust Your Thinking
The Right Way to Think About RPA: It's Good For Everyone
For a deeper dive, check out our report on AI and Machine Learning, Shifting the Future of Sales
The original version of this article was first published on Futurum Research.
Shelly Kramer is a Principal Analyst and Founding Partner at Futurum Research. A serial entrepreneur with a technology centric focus, she has worked alongside some of the world's largest brands to embrace disruption and spur innovation, understand and address the realities of the connected customer, and help navigate the process of digital transformation. She brings 20 years' experience as a brand strategist to her work at Futurum, and has deep experience helping global companies with marketing challenges, GTM strategies, messaging development, and driving strategy and digital transformation for B2B brands across multiple verticals. Shelly's coverage areas include Collaboration/CX/SaaS, platforms, ESG, and Cybersecurity, as well as topics and trends related to the Future of Work, the transformation of the workplace and how people and technology are driving that transformation. A transplanted New Yorker, she has learned to love life in the Midwest, and has firsthand experience that some of the most innovative minds and most successful companies in the world also happen to live in "flyover country."