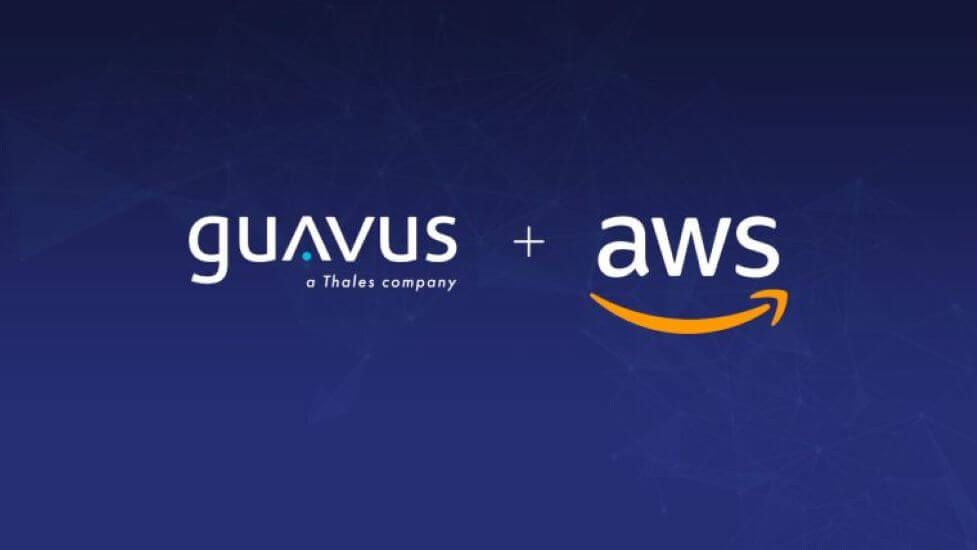 The News: Guavus announced the launch of Guavus-IQ on Amazon Web Services (AWS), providing mobile network operators (MNOs) new cloud-enabled analytics insights on their subscribers' interests and behavior as well as on their own network operations.
Guavus-IQ is designed to provide operators highly correlated analytics insights on how each subscriber is experiencing their services and network and how their network is impacting their subscribers. This single, real-time perspective helps operators identify network behavioral patterns and better address demands across their operational domains — subscriber, edge, service and core. These analytics insights may allow operators to increase revenue opportunities through data monetization and improved customer experience, as well as reduce costs through automated, closed-loop actions. Read the full Guavus press release here.
Guavus-IQ's Availability on AWS Targets Expanding Operator Demand for Cloud Analytics
Analyst Take: Guavus shrewdly steps on the Amazon Web Services (AWS) bandwagon by launching its Guavus-IQ Analytics on AWS solution aimed at enabling communications service providers (CSPs) to use explainable AI (XAI) and cloud-enabled analytics to enhance the customer experience (CX), reduce costs, and fulfill strategic business objectives. Though the solution, CSP marketing and custom care teams can apply real-time, actionable insights to better target customer preferences and personalize customer support as well as marketing campaigns.
More CSPs are adopting platform-as-a-service (PaaS) offerings from hyperscale cloud providers such as AWS to ease increased virtualization of their networks and accelerate service innovation and reduce CapEx, particularly in using vCPE (virtual customer premise equipment) to reduce CPE deployment costs. Equally important, operators are adopting PaaS to contain and potentially decrease OpEx as integration complexity and adapting operations to hybrid physical/virtual networks or even newly virtualized networks can result in OpEx costs that exceed CapEx decreases.
The Guavus-IQ on AWS solution addresses growing CSP demand to integrate analytics into their overall PaaS strategy, transitioning traditional on-premise silo-bound capabilities and processes, such as analytics engines, onto cloud-native platforms. In particular, Guavus-IQ is developed to provide a multi-perspective analytics experience for CSPs, delivering correlated "outside/in, inside/out" insights on CX, service and network operations.
Fundamentally, Guavus-IQ combines the network self-healing capabilities of its Ops-IQ offering with the subscriber and device digital behavior insights of its Service-IQ offering, providing a comprehensive AI-enabled analytics platform.
Guavus-IQ on AWS: Bolstering Guavus Differentiation in CSP Analytics Domains
The unveiling of the Guavus-IQ on AWS solution further cements the company's primary focus on the CSP market. For example, six out of the top seven mobile network operators (MNOs) are Guavus clients and cable operators are a growing customer base. Overall Guavus counts 30 customers worldwide due in good deal to parent company Thales geo-extensive business relations.
I believe Guavus distinguishes its Guavus-IQ solution among a large seabed of competitors through its ability to harness and manage the large, distributed data sets that are essential and commonplace across the top-tier CSP networks. Typically, analytics engines originally designed for enterprise environments are unable to handle the scaling requirements of top-tier operator networks. For example, Guavus proved capable of meeting the distinct 350 million subscriber footprint requirements of the Reliance Jio network, including the operator's demanding IMS/VoLTE traffic.
By bringing telco-specific domain expertise and support across its entire portfolio, Guavus differentiates against rivals such as Splunk that do not offer the same level of telco specificity.
To be sure telco equipment and software suppliers, such as Amdocs, Netcracker, Ericsson, Nokia, Cerillion, and TEOCO, offer telco-specific analytics solutions as part of their overall portfolios. Guavus distinguishes its solution by positioning Guvaus-IQ as an independent platform for analytics capabilities, assuring CSPs of their network-agnosticism. In contrast, such rivals regularly include their analytics offerings in support of their broader network solutions agenda, somewhat diminishing their ability to provide dedicated service support to analytics.
Also Guavus' telco supplier rivals have established business and technical relations with AWS as well as major cloud providers such as Microsoft Azure and Google Cloud Platform (GCP). In addition, Oracle and IBM are leveraging their cloud platforms to meet CSP requirements and demands. Oracle, for instance, debuted its Oracle Digital Experience for Communications (DX4C) aimed at giving CSPs the unified data key to driving and winning CX battles. In addition, Amdocs announced a new multi-year, strategic agreement with AWS to deliver integrated, cloud-native Business Support Systems (BSS) offerings targeted at CSPs. Likewise Guavus can extend its Guavus-iQ solution to other hyperscale clouds such as Azure and GCP according to CSP requirements. As such, I see Guavus' ability to position itself as a Switzerland-type of supplier that offers best-of-breed, agenda-free solutions as key to its overall portfolio differentiation and marketing objectives.
Guavus-IQ on AWS: Key Takeaways
Overall, I see Guavus strengthening its overall Guavus-IQ portfolio with the Guavus-IQ on AWS launch. Guavus quickly counters the AWS and hyperscale partnerships that its key rivals have recently implemented. Guavus also gains near-term differentiation with its specific portfolio emphasis on explainable AI (XAI) capabilities countering the broader AI marketing and portfolio claims of its rivals.
Guavus-IQ on AWS fulfills burgeoning CSP demands to lower their CapEx and OpEx, by enabling faster resolution of service and network issues through cloud-based anomaly detection, fault correlation, and root cause analysis, as they battle shrinking profit-per-bit business models. Moreover, the new solution meets CSP top agility priorities that include elastic scaling of analytics engines that meet peak data loads and modify demands from subscribers, IoT devices, and above all emerging 5G services.
Futurum Research provides industry research and analysis. These columns are for educational purposes only and should not be considered in any way investment advice.
Other insights from Futurum Research:
Amdocs Buys Openet to Boost Cloud Credentials but Still Needs Broader Cloud Proposition
Netcracker 2020: Ushering in the Service Provider Digital Transformation Renaissance
Oracle Digital Experience for Communications Prepares CSPs to Lead Radical Transformation of Customer Experience
Image Credit: Guavus
The original version of this article was first published on Futurum Research.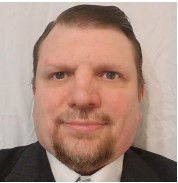 Ron is an experienced research expert and analyst, with over 20 years of experience in the digital and IT transformation markets. He is a recognized authority at tracking the evolution of and identifying the key disruptive trends within the service enablement ecosystem, including software and services, infrastructure, 5G/IoT, AI/analytics, security, cloud computing, revenue management, and regulatory issues.