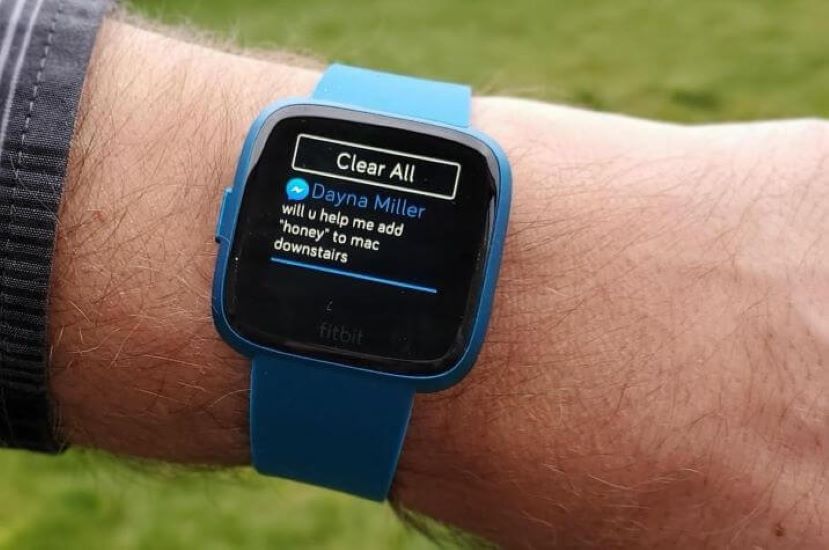 The News: Reuters reports that Google has made an offer to acquire Fitbit, looking to claim a piece of the very lucrative wearable space. Read more at Reuters.
Analyst Take: Let's get real: Wearables and fitness trackers have never really been about tracking and fitness — they've always been about the data. Well, for consumers they might have been about tracking steps and stairs, but for the companies who make them, the data is the golden egg.
What Happened to Fitbit: It Lost Its Edge
Fitbit was once the market leader in wearable fitness trackers. For a while, Fitbit was the tracking solution and every person on the planet, or so it seemed, had a Fitbit on their wrist (not me, but I always thought they were kind of dorky looking, and I'm dorky enough). But as they so often do, things changed. Competitors came along and consumers suddenly had a range of choices, with a range of functionality to suit their needs.
As a result, the company has struggled in recent years, losing out to both the Apple Watch and the Samsung watch offerings, which clearly have made a solid dent in Fitbit's market share. Then there's the Garmin multisport watches for the serious fitness folks, and you've also got to take into account offerings by China's Xiaomi and Huawei as part of this conversation, which aren't as "smart" as some of the others, but which both offer solid functionality and at a price point that's quite a bit less expensive.
So, you've got less expensive offerings. You've got much cooler offerings that actually work in tandem with a user's smartphone in a more logical way or that simply speak to a consumer's inclination to brand loyalty. And, let's face it, you've got functionality that's better and, now you're at the 'well, why buy a Fitbit unless it's for your mom or your grandma point.' No disrespect intended to my mom (she's dead) or my MIL (she's not) on this front. This is just how some people think. Oh, and btw, don't even consider asking your teenagers which device they'd rather have, I can promise you I know their response.
When it comes to technology, coolness matters. Not to everyone, but to a lot of consumers. And there's just not a coolness factor that's associated with even the latest and greatest Fitbit offerings. Note that the Versa 2 works on iOS or Android, and while the battery is reportedly a killer, the Alexa integration isn't (yet) great, and well, it's okay in the wearable device for $200 category. Honestly, if I'm going to fork over $200 for the full version of the Fitbit Versa 2, which conveniently has been modeled to look almost exactly like the Apple Watch, well, I'm just going to go ahead and buy the Apple Watch, even if it's an earlier model, like the Series 3. My mom would've liked that.
Here's Why Google's Acquisition of the Fitbit Makes Sense — The Data and The Cache
With millions of consumers wearing smartwatches and tracking activity, heart rate, workouts, etc., and then also using them to search, track food intake, periods, fertility, and a boatload of other health information, stream music, pay for things … well, you get my drift, the value is really all about the data. Fitbit knows that. In fact, the Reuters story on this rumored acquisition mentions Fitbit's announcement this past August of a contract with the Singapore government to provide fitness trackers and services in a health program that could reach up to 1 million users. In China, the king of data acquisition and knowing what your people are up to. What better way than by way of their wrists?
In today's world, they who own the data have the power. Google is competing for data on many fronts: With Amazon, with Facebook, and with Apple, to name just a few. In addition, and equally as important, the health and fitness tracking space is big, and it's going to continue to go nowhere but up. Today, Apple dominates in this space. This acquisition, and the ability to acquire a legit product with an already established user base, along with the ability to maybe amp up the coolness factor of the product, and actually compete, well, as I said when I started, this makes perfect sense. Oh, and note that Fitbit's stock is having a field day, trading up about 27% this afternoon.
We'll see what happens.
Futurum Research provides industry research and analysis. These columns are for educational purposes only and should not be considered in any way investment advice.
Related content:
 DXC Technology and Google Cloud Announce Global Partnership
Google Pops On Earnings, Provides Big Update On Cloud Performance 
HPE Partners With Google Cloud
Image Credit: ZDNet
The original version of this article was first published on Futurum Research.
Shelly Kramer is a Principal Analyst and Founding Partner at Futurum Research. A serial entrepreneur with a technology centric focus, she has worked alongside some of the world's largest brands to embrace disruption and spur innovation, understand and address the realities of the connected customer, and help navigate the process of digital transformation. She brings 20 years' experience as a brand strategist to her work at Futurum, and has deep experience helping global companies with marketing challenges, GTM strategies, messaging development, and driving strategy and digital transformation for B2B brands across multiple verticals. Shelly's coverage areas include Collaboration/CX/SaaS, platforms, ESG, and Cybersecurity, as well as topics and trends related to the Future of Work, the transformation of the workplace and how people and technology are driving that transformation. A transplanted New Yorker, she has learned to love life in the Midwest, and has firsthand experience that some of the most innovative minds and most successful companies in the world also happen to live in "flyover country."