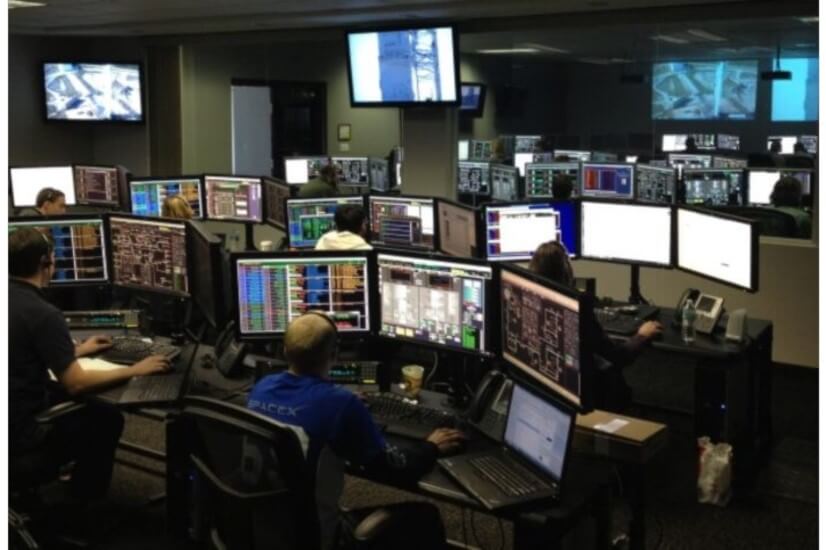 Forget the speed of light. In today's marketplace, it's almost impossible for data itself to move fast enough to keep our businesses running. As Cole Crawford, CEO of Vapor IO, has said: "Speed of light sucks." And since we haven't yet developed a way to beat it, we have to find a way to outsmart it. Enter: the growing differentiation between edge computing and data centers.
Before I get too much further, I want to warn you: you may suffer a bit of whip lash in reading this article. Just as most things in life tend to come full circle, so too is the idea that closer, smaller data centers may be better than mega-cloud data centers—i.e. the ones most of us just moved some or all our data to. Yes, economies of scale—including the ones created by mega-cloud providers who support our global X-as-a-Service addiction—are being blown apart when it comes to edge computing. But don't worry. Change is part of digital transformation. The cloud and those big box cloud providers will still have a place in your business' data management—just not in managing the real-time mission critical stuff. Here, I share a quick overview of why edge computing is stealing business from data centers, and why edge computing and data centers need to get along.
Edge Computing and Data Centers: What Gives?
A friend of mine went to graduate school in Washington, D.C., but had family in Pittsburgh, Penn. Because she liked to make frequent trips to visit, she decided to live on the most northwestern part of the DC area. In doing so, she avoided nearly all cross-town traffic, shaving at least an hour off her travel time. My friend would really like the idea of edge computing.
Indeed, the "edge" itself represents that very last point at which my friend could live in DC but be as close as possible to Pittsburgh. And in technology terms, this is where we need technology to operate if we want to utilize it for near-instant processes. In Futurum's 2018 Edge Computing Index, we defined edge computing as the process and analysis of data at the "edge" of a network where the data was first collected. Case in point: if you were driving an autonomous car, would you want its communication to battle through a mess of data from users making online purchases or uploading files for their company? Or would you rather it makes a clear beeline directly to your car's data processing center? Of course, we would all choose the latter, which is why edge computing is—and will continue to be—so important.
In today's world, as we're using augmented reality for training, smart vehicles to manage our transportation needs, millions of IoT devices and even remote robotic surgeries to save lives, we're at a point where we can't risk the chance of data getting stuck in digital traffic. In many cases, data delay could mean the difference between life and death. That's why we need to find ways to keep our data running smoothly. A marriage of edge computing and data centers seems like the most efficient way.
Edge Computing and Data Centers: How Will They Cooperate?
Because edge computing is meant to manage "real time" data processing, it's imperative that less mission critical data has a place to travel and store itself. By being able to triage the types of data processing on the edge vs. that heading to the cloud, we can keep both systems running smoothly—keeping our customers and employees safe and happy.
That sounds easy, right? But what will this look like in physical time and space? Essentially edge computing and data centers will need to re-group when it comes to their physical structures. Big box data centers may find their customers demanding more access to edge computing, which may require parking less mission critical data at smaller data warehouses while more critical processes are moved to boutique-style data centers located throughout both primary and secondary population centers.
According to our 2018 Edge Computing Index, 64 percent of respondents are focused on combining edge computing and data center analytics. In fact, 72 percent have already begun implementing edge computing strategies. These companies are turning to IBM, Dell, Microsoft, and Cisco—to name a few—to help implement edge computing hardware solutions to improve efficiency in their data centers. It's clear the edge computing and data centers will work together in a few short years.
Edge computing is seeing high degrees of investment from companies ranging from SMB to enterprise. They data access to be fast and efficient and edge computing is clearly the answer. Driven by the continued proliferation of the IoT and the positive expectations of 5G commercialization in 2019, it's no wonder edge computing growth is booming. I believe we will see investments in edge computing and data center technologies continue to grow well into 2020. It will require a lot of education to find the optimal data management partnership, but with the advancements from major companies, I think you'll be able to find the solution you need in no time.
The original version of this article was first published on Futurum.
Daniel Newman is the Principal Analyst of Futurum Research and the CEO of Broadsuite Media Group. Living his life at the intersection of people and technology, Daniel works with the world's largest technology brands exploring Digital Transformation and how it is influencing the enterprise. From Big Data to IoT to Cloud Computing, Newman makes the connections between business, people and tech that are required for companies to benefit most from their technology projects, which leads to his ideas regularly being cited in CIO.Com, CIO Review and hundreds of other sites across the world. A 5x Best Selling Author including his most recent "Building Dragons: Digital Transformation in the Experience Economy," Daniel is also a Forbes, Entrepreneur and Huffington Post Contributor. MBA and Graduate Adjunct Professor, Daniel Newman is a Chicago Native and his speaking takes him around the world each year as he shares his vision of the role technology will play in our future.