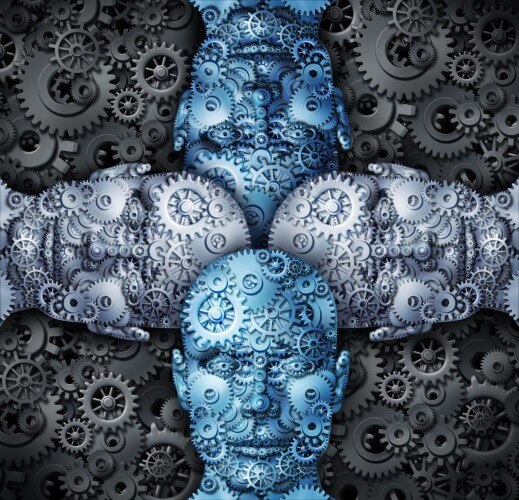 What industries come to mind when you think about virtual reality? Your first thought was probably entertainment. A division of Facebook developed and released the Oculus Rift in 2016. Sony also offers VR gaming through the PS4. While virtual reality is gaining acceptance as a valid entertainment medium, many still doubt whether virtual reality can have an impact in the business sphere. But I think it can. Human resources is one of the industries positioned to benefit most from implementing virtual reality. Let's take a look at three ways virtual reality will change HR.
The Recruitment Experience
LinkedIn recently conducted a survey of millennials regarding their workplace preferences. The results show an innovative and inspiring work environment to be one of the top factors in recruiting the best talent. Smart companies are using virtual reality in the recruitment process to show candidates they are forward-thinking when it comes to technology.
General Mills is using virtual reality to revolutionize the campus recruitment process. The main challenge of the traditional on-campus recruiting event is it isn't engaging. Students move from table to table and collect pamphlets. If they're interested in a company, they'll have a quick chat with their recruiter before moving on to the next company. I'm falling asleep just thinking about the process. General Mills uses 360-degree video to create a VR experience that lets campus recruits experience a day at one of their corporate offices through the eyes of an employee. How awesome does that sound? Virtual reality will change HR and make your company seem like a cool place to work while also differentiating your company in the war for talent—sounds like a win-win to me.
Other companies, such as General Electric, are using virtual reality to show recruits what some of their deep-sea projects are doing in the quest to solve the energy crisis. Today's young employees want to know the work they do will make an impact, and virtual reality makes it possible for recruits to experience this impact.
Interviewing
The traditional interviewing process is a logistical nightmare for both companies and candidates. Candidates have to spend time commuting to and from each round of interviews—which is further complicated by geography. Many companies have incorporated a Skype interview into the first round of the interviewing process to cut down on logistical issues and expand the talent pool. Virtual reality can eliminate these issues and allow companies to interview talent around the globe easily.
Although this technology is still a few years away, a recruiter and candidate will soon be able to meet in a shared virtual environment to conduct an "in-person" interview. For some professions, recruiters will even be able to test the candidate's competencies in certain tasks within the virtual environment. With this technology, the first true face-to-face meeting doesn't have to happen until the company wants to make an offer. Can you imagine?
Virtual reality will also improve the interview experience for candidates. If a candidate can experience what their work day would look like before they make a decision, it will help them determine whether the company has their desired work environment. I don't know about you, but I can't wait for the day when virtual reality will change HR.
Onboarding and Training
According to Training Magazine's 2017 Training Industry Report, spending on training development increased 32 percent from 2016 to $90.6 billion and it will likely increase more for 2018. Companies are trying to cut recruiting costs by investing in their people. Besides salary, lack of development opportunities is the most cited reason for leaving a company. Virtual reality is changing the game.
Lincoln Electric uses virtual reality to allow new hires to practice on a virtual arc-welder before trying the real thing. This combination of virtual and traditional training allows workers to get comfortable with their duties before their work starts counting towards the bottom line. Learning in a stress-free environment is crucial for helping employees blossom quickly.
Boeing uses virtual reality flight simulators to train all of their pilots before they ever get into the cockpit of a real plane. They also have a virtual reality program for engineers, allowing them to experience all aspects of a plane's design and construction.
The military and medical fields have also been early adopters. All branches of the US military use some form of simulated combat in their training programs. It is especially useful for learning how to defuse explosives. Likewise, surgeons can practice procedures in a virtual setting before trying it in real life. Expect virtual reality training and onboarding to make its way to dozens of more industries over the next three-to-five years.
Virtual Reality Will Change HR – Get Ready
Technology like virtual reality provides us a glimpse into the next evolution of the tech-centered society we have built over the first two decades of the 21st century. Virtual reality will change HR for the better by making the recruiting, interviewing, and onboarding process more engaging. Smart companies are investing in virtual reality now, so they are well-positioned to snag the best tech-savvy talent in years to come. Are you ready?
The original version of this article was first published on Future of Work.
Eric Vidal is the Senior VP of Marketing & Principal at Broadsuite Media Group (BMG), a strategic partner of V3B and The Marketing Scope. Eric heads up the lead generation services for brands both large and small, and is a recognized leader in start-ups, marketing, content marketing, lead generation, advertising, tracking behavior, PR, messaging, social media, online events and web collaboration.