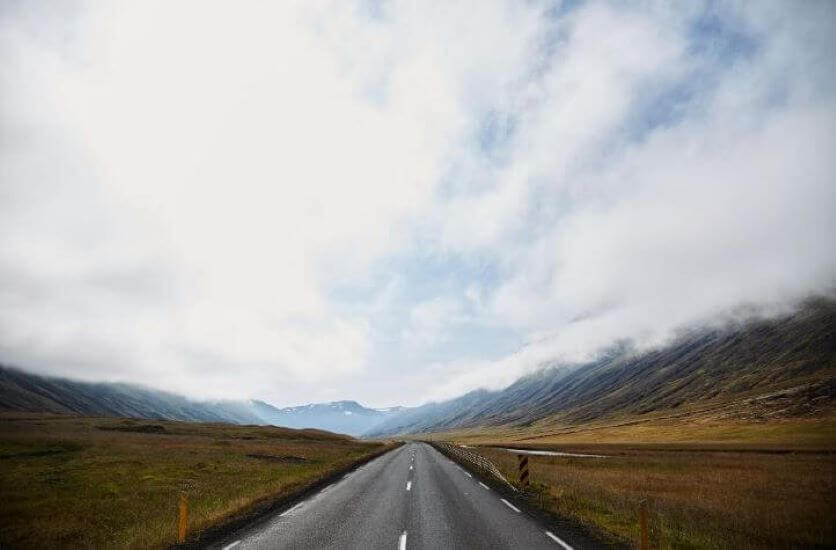 According to the 2018 Digital Transformation Index, 16 percent of respondents consider themselves laggards when it comes to digital transformation. Change is a scary thing and digital transformation can seem overwhelming, but new research shows many believe even digital transformation laggards can catch up if they put their time and effort in the right direction.
First off: Is it really possible to catch up? Don't take our word for it. A recent study, "Wipro 2019 Digital Transformation Survey: Barriers to Success," showed that a whopping 87 percent of those working in today's marketplace feel it's not too late. There are lots of reasons for this. The most profound, in my view, is that despite the promise of digital transformation, most companies simply aren't reaping the benefits as fast as technology is moving. Most (nearly 75 percent) say their digital transformation efforts have seen just modest or moderate impact. Just like those who bought the first hybrid car didn't necessarily end up with the best gas mileage, those who implemented the first AI or machine learning technology didn't inherit the best analytics program. For digital transformation laggards, that's good news. Despite the boogeyman warnings about missing the boat on digital transformation, it seems that those on the sidelines may not be falling all that far behind.
So, how can digital transformation laggards make meaningful movement toward change? The following are a few steps to take.
Focus on outcomes, not technologies. There is no one-size-fits all strategy for digital transformation. Looking at what others in your industry are doing may be helpful, but in the end it all comes down to your own specific strategic business goals. For that reason, focus more on what you want to get out of the technology, rather than the technology itself. A study from Gartner showed 75 percent of digital transformation efforts are not internally aligned, leading to issues of security, performance, and time delays. Tip: Don't model those companies!
Start with the end goal in mind and work backwards. For example, if you want to free up employees' schedules by eliminating menial tasks look at robotic process automation software that can do some of the repetitive tasks for them. If you're looking at learning more from your data, look at predictive and prescriptive analytics programs. There's a piece of technology out there that solves your problem, but you have to start with the problem and desired outcome first.
Make adoption a top priority. One of the reasons your company may be lagging behind is that you haven't found a technology your team feels comfortable using. Hard truth: You will never see strong outcomes in digital transformation if you don't make adoption a part of your business strategy. Indeed, the above-noted report indicated "people problems" are worst at the start of digital transformation. The good news: those problems steadily improve as you find your way forward. Even the best technology can't perform if your team won't use it. For that reason, it's important to keep communication throughout your digital transformation strong. Listen to what employees are feeling. How will new technology improve user experience? Make sure they know and understand their role in moving the company forward and away from digital transformation laggard status.
Make culture and security equal partners. The trifecta of digital transformation involves technology, culture, and security. You can't have success without all three of these elements working seamlessly together. In our Digital Transformation Index, we found that company culture is one of the main roadblocks to successful transformation. Don't let it be your downfall too.
Test incrementally but plan globally. The most effective technology is technology that can scale throughout your enterprise. As such, although it's great to test pilot new technology in smaller segmentations, you also need to think big picture. How will the technology grow with your company? Will it be compatible enterprise-wide? How will data gathered in one area "play" with data pulled from another department? Get your foundation set and move slowly but steadily forward based on solid proven performance.
Keep your mind open. If there is one thing about digital transformation, it's that it keeps going. Consider your goals to be guideposts of forward movement, rather than end-points of accomplishment. Just as importantly, be ready to make a U-turn if needed. Not every technology performs like you thought it would, and sometimes new developments make pivoting worthwhile. Digital transformation laggards get stuck in a rut of doing things the same way. Digital transformation leaders are willing to change direction when needed.
And lastly, be realistic. As much as we technologists love to outline the miracles of digital transformation, we also concede that digital transformation and successful digital transformation are two very different things. Most companies will take about a year to experience true ROI from their digital transformation efforts. Only 14 percent will see benefits in less than six months. Point being: don't get discouraged. As a digital transformation laggard, you may have some larger growing pains than other companies, but you've also got far more as-a-Service options to choose from than many early adopters did—including those focused on empowering small and mid-sized businesses. The only thing standing in the way of your success is your willingness to make the move.
Futurum Research provides industry research and analysis. These columns are for educational purposes only and should not be considered in any way investment advice.
The original version of this article was first published on Forbes.
Daniel Newman is the Principal Analyst of Futurum Research and the CEO of Broadsuite Media Group. Living his life at the intersection of people and technology, Daniel works with the world's largest technology brands exploring Digital Transformation and how it is influencing the enterprise. From Big Data to IoT to Cloud Computing, Newman makes the connections between business, people and tech that are required for companies to benefit most from their technology projects, which leads to his ideas regularly being cited in CIO.Com, CIO Review and hundreds of other sites across the world. A 5x Best Selling Author including his most recent "Building Dragons: Digital Transformation in the Experience Economy," Daniel is also a Forbes, Entrepreneur and Huffington Post Contributor. MBA and Graduate Adjunct Professor, Daniel Newman is a Chicago Native and his speaking takes him around the world each year as he shares his vision of the role technology will play in our future.