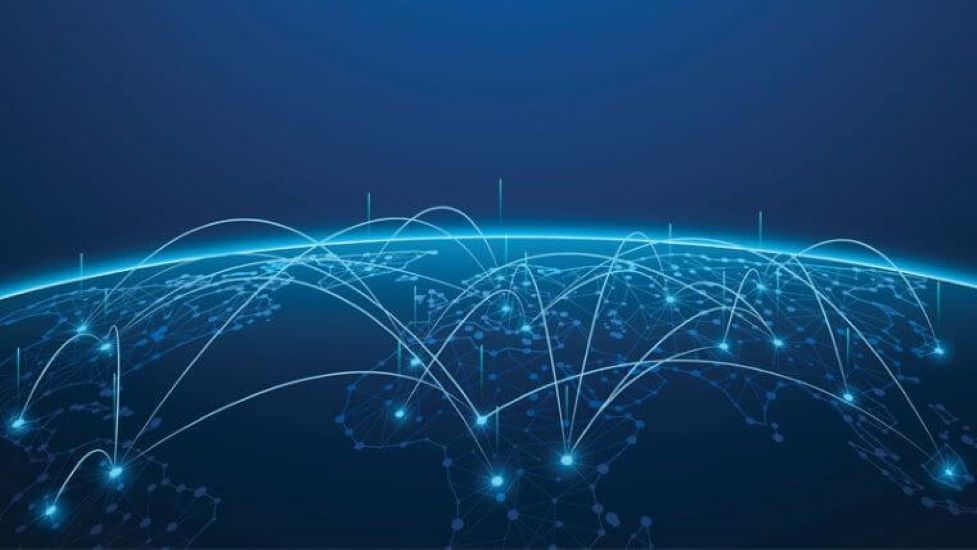 The News: Delivering on its commitment to power an inclusive future where everyone has access to the internet, Cisco unveiled its network solutions for rural broadband designed to help U.S. service providers extend and improve the cost-efficiency of their networks for infrastructure buildouts in rural areas.
According to the U.S. Federal Communications Commission (FCC), nearly 30 million Americans still do not have high speed internet access. Being able to connect to high speed internet opens many doors, and more opportunities are created through education, skill sharing, access to better healthcare, and so much more. Read the full Cisco press release here.
Cisco Broadens its Rural Broadband Proposition
Analyst Take: Cisco is taking on the challenge of bridging the digital divide by the horns, starting with the crafting of network solutions targeted at U.S. service providers that primarily service rural communities. As a strategic advisor, Cisco is ready to enable service providers to better understand how they can optimize their U.S. Government funded programs options to extend connectivity to rural communities.
Cisco's 2020 Inclusive Future Report estimates that providing Internet access to unconnected parts of the planet has the potential to lift a half billon people out of poverty. The report also indicates that Internet usage and lower levels of inequality often have a close correlation, making digital communications infrastructure essential to attain equality.
Cisco needed to prioritize enabling an inclusive future through making broadband infrastructure available to all society, including especially rural communities. For example, the global COVID-19 pandemic confirmed that internet connectivity is vital to the success of our society as evidenced by the 60% spike in traffic at Internet Exchange Peering Points (IXPs) reported for December 2019-March 2020 (according to OECD).
In particular, there is over $37 billion available for U.S. rural broadband funding programs over the next ten years. These programs include:
2019 Rural Digital Opportunity Fund (RDOF): $20.4B over 10 years (2 phases)
2020 5G Fund for Rural America: $9B over 10 years
2016 Alternate Connect America Cost Model (A-CAM): $4.5B over ten years
2019 Secure & Trusted Communications Networks Act: $1B over 10 years
2018 US Dept of Agriculture "Re-Connect" Program: $744M in grants and loans for 2018
Through federal government funding sources, the economic feasibility of closing the digital divide increases significantly. Factor in state and local sources of funding and the rural broadband opportunity becomes even more attractive for service providers.
Cisco's Strategic Role in Fulfilling Rural Broadband Demands and Challenges
For service providers to take advantage of government funding sources, they still need to adopt the rural network architecture that is best-suited for their service areas. This includes blending open access, converged SDN transport, as well as cloud-native 5G capabilities to minimize technical and complexity barriers.
To be sure, service providers can leverage their existing investments in fixed infrastructure (e.g., FTTH, FTTx, DSL), mobile infrastructure (e.g., licensed spectrum), fixed wireless access (e.g., unlicensed, licensed, shared), and satellite to improve their rural broadband use cases and push open access models. In the areas of converged SDN transport, CSPs have the opportunity to reduce network and operational cost and complexity by applying distributed intelligence on a holistic basis. Likewise, using cloud-native 5G can provide the complete and validated stack needed to substantially accelerate time-to-service.
I believe Cisco's SDN transport portfolio is comprehensively positioned to meet the stringent economic parameters of the CSPs that serve rural communities. In particular, Cisco's pay-as-you-grow with flexible consumption model is essential to enabling rural CSPs to onboard and familiarize their personnel with critical transportation products including 10/100 GE cell site, pre-aggregation routers (NCS 540); 10/100 GE modular, redundant systems for aggregation (NCS 560); 200/400 FE optical transport (NCS 1000/2000); 100/400 GE high-performance edge routing (ASR 9000); and 100/400 GE high-density aggregation (NCS 5500).
In addition, I expect service providers must consider Cisco's Crosswork Automation platform for their network operations lifecycle needs. Equally important, Cisco provides the end-to-end framework for enabling the security and trust vital to network protection and assuring the safeguarding of new revenue-generating services.
For service providers, security is paramount and the introduction of new 5G services is no exception. As such, I anticipate Cisco strengthens the overall adoption appeal of its Cisco Cloud Services Stack for Mobility needed for flexible cloud-based scaling using cloud-native and microservices technologies. Moreover, Cisco further differentiates its portfolio against major infrastructure suppliers, such as Juniper, Ciena, and Nokia, in fulfilling the full range of SDN transport, network operation automation, cloud-native mobility, and especially the holistic security demands of service providers that are deploying and upgrading their rural broadband capabilities.
As a result, I believe Cisco has the overall portfolio assets required to drive rural broadband across rural America. The combination of Cisco's portfolio range and flexibility in combination with its Internet for the Future proposition meet the stringent demands of scaling and monetizing rural broadband services.
Cisco's Rural Broadband Network Solutions: Key Takeaways
Of note, this fall, Cisco will unveil its Rural Broadband Innovation Center, in Raleigh, North Carolina where it will showcase to customers the steps for blending wireline and wireless infrastructure and services to enable more cost-effective broadband networking. The innovation lab will feature Cisco's routing and optical platforms, including the new Cisco 8000 Series routers powered by Cisco Silicon One, Cisco Cloud Services Stack providing a validated Telco Cloud environment and its service provider network automation and security solutions.
Overall, I view closing the digital divide as an imperative for government decision makers and all of society. The necessary move to more remote working and learning is proving that access to affordable, reliable internet access is essential to fulfilling the unique demands of rural communities in top-priority areas such as public safety, public health, education, and communications. Cisco is making it more realistic and business case justified for rural communities to join the emerging digital workforce and ecosystem to survive and prosper.
Futurum Research provides industry research and analysis. These columns are for educational purposes only and should not be considered in any way investment advice.
Other insights from Futurum Research:
Cisco Live! — Cisco's Internet for the Future is Meeting COVID-19 and Digital Divide Challenges Today
Cisco Prepares Service Providers to Follow the 5G Money in the Cloud
Cisco's Internet for the Future Is Built on Breaking History's Limitations
Image Credit: Cisco
The original version of this article was first published on Futurum Research.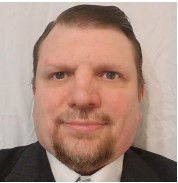 Ron is an experienced research expert and analyst, with over 20 years of experience in the digital and IT transformation markets. He is a recognized authority at tracking the evolution of and identifying the key disruptive trends within the service enablement ecosystem, including software and services, infrastructure, 5G/IoT, AI/analytics, security, cloud computing, revenue management, and regulatory issues.