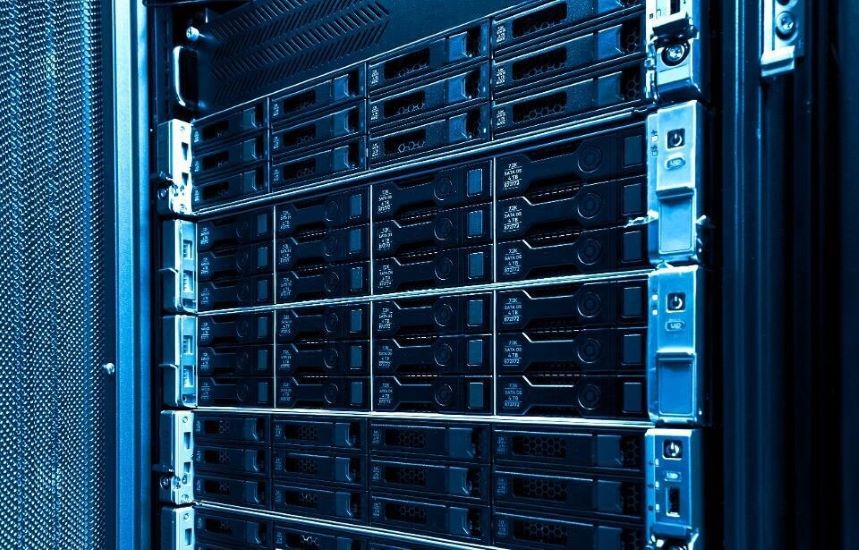 Back in the day, marketing teams focused on developing creative brand campaigns while IT teams focused on keeping the network up and running. But in digital transformation, those two teams are no longer separate entities. With technology—and data—at the center of every customer touchpoint, a CIO/CMO convergence is not just optimal, it is necessary. In fact, your company's success with AI and machine learning depends upon it.
CIO CMO Convergence: What Does It Look Like?
First, let's take a step back. The volume of data created in the marketplace is growing 40 percent each year. If you aren't already drowning in data about your customers' preferences and pain-points, you soon will be. Without the support of a highly-skilled technologist, that data will quickly turn into a data swamp of confusion, rather than a source of valuable information that will help you improve customer satisfaction and eventually grow your company.
The CIO CMO convergence is where infrastructure and analytics supporting your data projects come into play. It's the point at which your marketing campaign can either grow your company, or ground it. That's why cooperation at this intersection is so important.
Indeed, the important thing to remember isn't specific insight about which data infrastructure is right for your company. There are tons of articles already written about the best ways to organize data, update it, manage it, slice it, etc. The right solution for your company will change over time, depending on your company's marketing efforts, size, audience, etc. The more essential thing to remember today is that there must be cross-pollination of the analytics process for your data efforts—including any AI and machine learning efforts—to succeed. If you aren't sure what that looks like, consider the following.
A new mindset. Both the CMO and CIO need to think of data as a profit generator. The CIO especially may not be used to thinking of data—or her specific role—in this way. For the CIO, they might just be focused on supplying the tech and the data. That's no longer enough. Tech is no longer simply "overhead." It's an investment that needs to pay off for your company to compete in today's market. It's so essential, in fact, that more than half of IT leaders now share budget ownership for their company's marketing efforts. CIO CMO convergence means recognizing both departments play an equal role in growing the company.
A shared vision. Cynthia Stoddard, senior vice president and CIO of Adobe, says one-off collaboration between marketing and IT is not enough to succeed in digital transformation. CIO CMO convergence is not a project-based thing. It's an all-time thing. It means that the two teams work from a shared understanding, a common goal, and walk along side one another through every product developed, every app being released, and every new idea being presented. Why does vision matter to infrastructure? Because until the CIO embraces the same vision as the CMO, the infrastructure will not match that vision.
A creative process. As noted above, both CIO and CMO need to share a vision and work together to executive it. The CIO and CMO at Vail Resorts, Inc. worked together to brainstorm things like new customer apps, express day tickets (digital downloads), lift wait-time transparency, and even the creation of a new on-mountain digital assistant to keep visitors informed and happy. Without CIO CMO convergence, the discussion could have been a very creative one—but the infrastructure would not have existed to make those ideas a reality. The CIO is the missing piece to that puzzle. She makes sure that the digital support structure exists to make marketing's ideas a reality.
A common language. Today's CMOs are a mixed-bag. Most are not digital natives, meaning they don't always have the vocabulary to articulate what they need from a tech standpoint. CIO CMO convergence means the CIO needs to step up to help bridge that gap and help develop language that holds common meaning for both parties. Marketing needs to understand possibilities, as well as limits, to the data being collected and the insights being garnered.
A mutual respect. There's no room for pride or "territory" in digital transformation. CIO CMO convergence means a convergence of respect for one another—the insights and creativity that each brings to the table in building the type of infrastructure that will move marketing's ideas forward, and in pulling the types of insights from the data that marketing needs to understand their customers better. There is no "us" and "them." There's only "the customer" and how best to serve them.
Success with AI and machine learning—the ability to mine value from the data you are collecting about your customers—is dependent upon effective data management. That means having the right servers/storage/memory tech to handle the data, retrieve insights, and make a difference where a difference is needed. A CIO CMO convergence can help ensure that your data is truly working for you—and creating lasting and meaningful insights that will keep your customers coming back for more. By involving both CIO and CMO in every step of the journey from ideation to implementation and support, they will both have a strong sense of what's possible, and just as importantly, how to make it happen.
The original version of this article was first published on Forbes.
Daniel Newman is the Principal Analyst of Futurum Research and the CEO of Broadsuite Media Group. Living his life at the intersection of people and technology, Daniel works with the world's largest technology brands exploring Digital Transformation and how it is influencing the enterprise. From Big Data to IoT to Cloud Computing, Newman makes the connections between business, people and tech that are required for companies to benefit most from their technology projects, which leads to his ideas regularly being cited in CIO.Com, CIO Review and hundreds of other sites across the world. A 5x Best Selling Author including his most recent "Building Dragons: Digital Transformation in the Experience Economy," Daniel is also a Forbes, Entrepreneur and Huffington Post Contributor. MBA and Graduate Adjunct Professor, Daniel Newman is a Chicago Native and his speaking takes him around the world each year as he shares his vision of the role technology will play in our future.