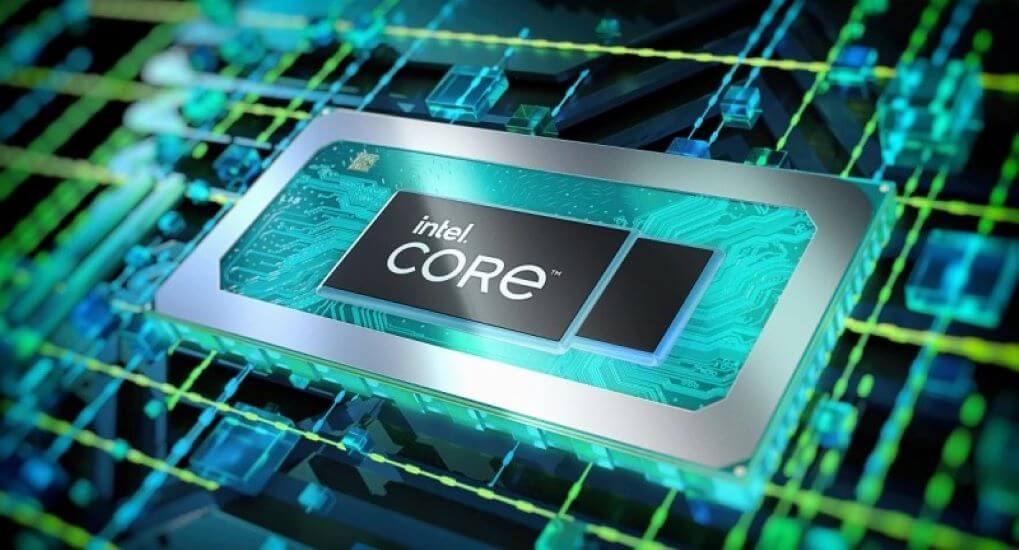 The News: Intel announced its new mobile processor, bringing its performance hybrid architecture to mobile platforms for the first time with new 12th Gen Intel Core mobile processors that are up to 40 percent faster than the previous generation mobile processor. Intel introduced 28 new 12th Gen Intel Core mobile processors that are designed to deliver a feature-rich suite of capabilities to create laptops for people to compute according to all their specific needs. Read the Intel Press Release here.
CES 2022: Intel Battles Rivals Harder with Launch of 12th Gen Intel Core Family of Mobile Processors
Analyst Take: Intel shrewdly uses CES 2022 to make its beginning of the year industry-wide sales and marketing splash with the debut of its 12th Gen Intel Core family of mobile processors. Key highlights of the Intel announcement include:
Intel leads the 12th Gen Intel Core family debut by spotlighting the launch of its new H-series mobile processors that feature the Intel Core i9-12900HK built on the Intel 7 processor. To draw industry attention, Intel states the new Intel i9 mobile processor is the fastest offering in the market today and as a result can provide a superlative mobile gaming platform.
The unveiling of new readily available 65- and 35-watt 12th Gen Intel Core desktop processors that range from Intel Core i9 to Pentium and Celeron with ultimate scalable power and performance for gaming and productivity. This includes the introduction of new Intel Laminar Coolers that accompany the new 65-watt processors and new Intel H670, H610, and B660 chipsets that support consumer processors.
Disclosure of specifications for upcoming 12th Gen Intel Core U- and P-series mobile processors that are developed to the latest ultra-thin and light laptop designs.
The sharing of updates to the Intel Evo platform that incorporate new specification technologies and key experience indicators (KEI), including intelligent collaboration to deliver new foldable displays and, for the first time, H-series in addition to U- and P-series – are expected to start passing Intel Evo verification, and most will be available for purchase in H1 2022.
The announcement of new Intel vPro platform offerings, Intel vPro Essentials and Intel vPro Enterprise, for broader commercial support spanning from small businesses to large enterprises.
For full product brief details including SKU comparisons: https://download.intel.com/newsroom/2022/ces2022/12th-gen-intel-mobile-product-brief.pdf
Of note, through the debut of the complete 12th Gen Intel Core desktop roster, the 12th Gen Intel Core processor family is now Intel's most extensive and scalable thus far, driving designs throughout consumer, enterprise, and IoT technologies and applications.
This was an essential portfolio initiative and great to see. Intel needed to expand its Alder Lake architecture to laptops, encompassing devices from high-end gaming laptops to thin-and-light ultrabooks, building on the momentum attained with the desktop chip announcements near the end of 2021. The new laptop semiconductors leverage Intel's recently unfolded hybrid processor architecture that constellates larger, speedier performance core (P-cores) with smaller, more efficient core (E-cores). The number of P-cores and E-cores needed for each laptop is predicated on the processor purchased that also requires an operating system (OS) that uses Intel's Thread Director controller to assure the chips attain maximum performance.
I am impressed with the hybrid architecture embedded in Intel's Adler Lake design since it enables the laptop to draw power and speed according to the specific demands of the workload, yielding a more efficient and adaptive processor fabric. This approach mandates specific integration with the Windows 11 OS to deliver the best performance and improved energy efficiency outcomes.
Today Windows 11 supports Intel 12th Gen Intel Core processors with Linux support also planned. However, it is worth noting that the Windows 10 OS is incompatible with Intel's new Core processors with no plans to support backward compatibility.
I see the release of the new 12th Gen Intel Core mobile processors as enabling Intel to broaden its portfolio differentiation and marketing offensive against AMD's Ryzen 5000 family of CPUs, built on TSMC's 7 nm node (deemed the same generation as Intel's own self-manufactured 10nm node). Specifically, Intel is emphasizing the Core i9-12900HK performance edge over its prior gen i9-11980HK, AMD Ryzen 9 5900HX, as well as Apple's M1 Max and M1 Pro. For example, Intel is touting up to 28% faster gaming capabilities over AMD Ryzen 9 5900HX to demonstrate performance breakthroughs as well as content creation workload optimization advances across Adobe Creative Cloud, Autodesk, Blender, and CrossMark platforms.
Key Takeaways on Intel's 12th Gen Core Family Launch
I believe Intel can further strengthen its 12th Gen Intel Core mobile processor proposition by stressing that in addition to performance advantages, additional considerations such as supply chain stability, software development expertise, memory flexibility, testing validation, security, and ecosystem influence are considerations that counter Apple claims to any power consumption edge. Moreover, I believe that Intel should proactively align the new mobile processor family competitive advantages to compare more directly to AMD's just-launched Ryzen 6000 series laptop chips to pre-empt any new AMD marketing gambits.
Overall, I see the introduction of the 12the Gen Intel Core mobile processors as enabling Intel to seize the portfolio differentiation and marketing offensive against key rivals AMD and Apple, especially in key product comparison areas such as elevating performance thresholds and bolstering content creation workload optimization. Now Intel is better positioned to further broaden its mobile ecosystem influence and compel major foes AMD and Apple to respond directly to its mobile processor portfolio initiatives.
Disclosure: Futurum Research is a research and advisory firm that engages or has engaged in research, analysis, and advisory services with many technology companies, including those mentioned in this article. The author does not hold any equity positions with any company mentioned in this article.
Other insights from Futurum Research:
Intel InnovatiON 2021: Let Innovation Reign
New Futurum Research Report: Why Intel's Portfolio Key to Powering Ecosystem-wide 5G Innovation
Image Credit: VentureBeat
The original version of this article was first published on Futurum Research.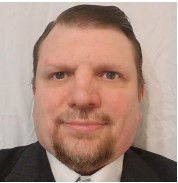 Ron is an experienced research expert and analyst, with over 20 years of experience in the digital and IT transformation markets. He is a recognized authority at tracking the evolution of and identifying the key disruptive trends within the service enablement ecosystem, including software and services, infrastructure, 5G/IoT, AI/analytics, security, cloud computing, revenue management, and regulatory issues.