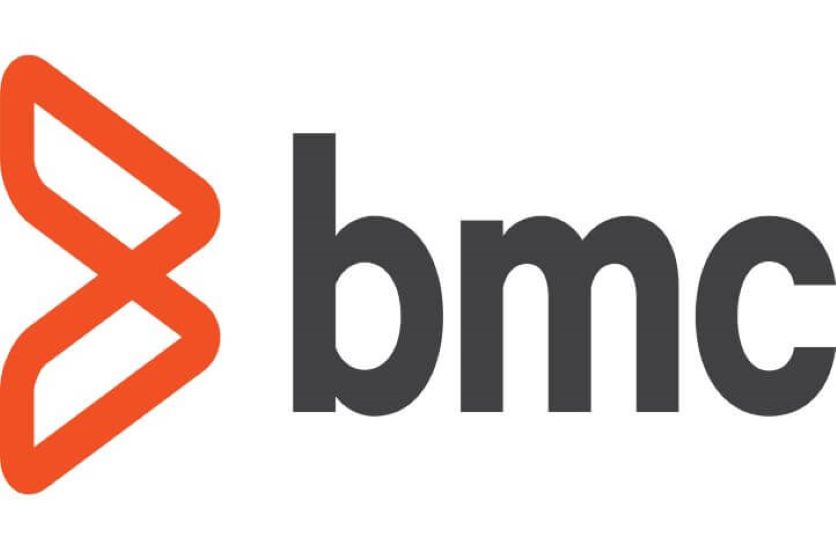 The News: Earlier this week, BMC, a Houston-based enterprise IT platform provider, announced the signing of a definitive agreement to purchase Compuware, a Detroit-based provider of mainframe application development, delivery, and support solutions. Strengthening the firm's mainframe modernization portfolios, the deal combines BMC's Automated Mainframe Intelligence (AMI) solution with Compuware's Topaz suite, ISPW technology, and other products. The combined company will help enterprises integrate their mainframe development and management processes with their other technology investments. It will also help customers better align their mainframe operations, cybersecurity, application development, data, and storage operations with their DevOps practices. See the full news release here.
BMC Strengthens AIOps Through Compuware Acquisition
Analyst Take: Mainframe software vendors have had to reposition themselves or risk irrelevance in the era of cloud computing.
Mainframe Vendors Have Their Backs Against the Strategic Wall
BMC's acquisition of Compuware was a strategic necessity for both vendors which got started in mainframe solutions years ago and still derive much of their revenues from that market. In the mainframe business, there's far more customer emphasis these days on IT service management, DevOps, and cybersecurity that seamlessly incorporates old-line data centers into distributed cloud fabrics.
Both BMC and Compuware have been evolving in that direction over the past several years through strategic acquisitions and organic development. Each of these vendors has had to face stiffening competition from IBM in the mainframe arena, which has been a necessity for Big Blue to keep its bottom line stable in the face to withering competition from cloud bigwigs such as Amazon Web Services, Microsoft Azure, and Google Cloud Platform.
Furthermore, all of these historically mainframe-focused vendors are having to face down the likes of Google, which recently acquired Cornerstone Technology with an eye to accelerating customers' migration of their apps and data away from mainframes and into the cloud.
Multicloud Management Automation is a Must for Enterprise IT
That trend has compelled incumbent mainframe solution providers to focus on helping customers integrate their legacy investments more seamlessly into hybrid and multiclouds. It has stepped up the incumbents' focus on bringing cloud-native capabilities such as Kubernetes more fully into their legacy environments, as an enabler for IT modernization initiatives such as containerizing of enterprise workloads.
Another key IT modernization initiative in many enterprises is automating IT operational management. To address these imperatives, mainframe solution providers such as BMC and Compuware have been deepening the automation features of their tooling. This enables their enterprise customers to cut the cost and improve the efficiency of "lights out" data centers that incorporate mainframes as well as massive server farms.
Operational automation is a key focus for BMC in the competitive IT service management segment in which it now plays. BMC has increasingly been focusing its solution portfolio on enabling the "self-managing modern mainframe." This is evident in BMC's recent acquisition of mainframe services and software firm RSM Partners, and we should use that perspective to understand the value that BMC will derive from acquiring Compuware as well.
AIops is the Combined BMC/Compuware's Strong Suit
Artificial intelligence (AI) is everybody's go-to automation technology these days, and BMC's acquisition of Compuware can be understood as an effort to deepen its tools' end-to-end "AIOps" capabilities.
This refers to AI's use as a tool to make infrastructure and operations more continuously self-managing. AI's growing role in IT infrastructure management stems from its ability to automate and accelerate many tasks more scalably, predictably, rapidly and efficiently than manual methods alone. When incorporated into IT systems management tooling, AIOps capabilities can drive automation of real-time monitoring, predictive analysis, root cause diagnostics and anomaly detection on system- and application-level events in IT infrastructure, as well as in data, application and services at higher layers in the cloud computing stack.
We can see the AIOps trend most clearly in how large ITSM and ITOM vendors such as BMC and Compuware have made AI the foundation for closed-loop data-center and network-automation features in their product platforms. The ability to provide an end-to-end AIops portfolio is critical to these vendors' continued competitiveness in the IT management arena. This is why this acquisition is so important for each of these vendors.
Founded in 1980 and privately held by KKR, BMC began as a mainframe-only software vendor. In recent years, it has shifted toward multi-cloud orchestration and automation, as well as DevOps. It now provides software to automate the monitoring and management of all enterprise systems, both centralized and distributed. Its solutions—which include Helix (IT service and operations management), TrueSight (IT operations and automation), and Control-M (job scheduling and workload automation)—now incorporate sophisticated AI to automate predictive alarm management and closed-loop issue remediation.
Compuware's AI-driven IT management tooling complements BMC's very effectively in the core mainframe market. Founded in 1973, Compuware has among the most sophisticated automation tooling on the market for automating lifecycle management of mainframe applications. Incorporating AI, it's offerings integrate into cross-platform DevOps toolchains, and enable continuous measurement and optimization of the quality, velocity and efficiency of software delivery.
In mid-2019, Compuware integrated its AI-driven zAdviser analytics tool with its ISPW mainframe continuous integration/continuous delivery solution. The tool is a free service for Compuware customers that uses AI to continuously improve mainframe software development and delivery. It finds correlations among developer behaviors and key performance indicators based on DevOps data and Compuware product usage data. It provides data-driven insights into how an organization's development teams work and where future resources might be applied most effectively.
Essentially, this acquisition builds on a partnership that BMC and Compuware have had for several years. In 2015, they entered into a wide-ranging partnership aimed at combining their technologies to help customers better manage the costs of running their IBM z mainframes.
The Takeaway – Mainframe AIops Comes of age with BMC's Compuware Acquisition
BMC's Compuware acquisition is a clear sign that the mainframe era is winding down. Recognizing that their enterprise customers are distributing IT assets across clouds and need tooling to automate management of it all, they have wisely hitched wagons and beefed up their focusing on self-managing closed-loop IT operations and service management.
If you're the manager of a traditional enterprise IT environment, you probably use at least one of these vendors' offerings to manage capacity, performance, workloads, security, and/or costs on your mainframes. To the extent that you've expanded their solutions' footprints in your data center over the past few years, it was probably in order to manage server farms alongside mainframes through the proverbial single pane of glass. If you're typical of people in your profession, you're probably shortstaffed, overworked, and eager for any tooling—from these vendors or their competitors—that can help you lighten your burdens while keeping service levels high.
BMC and Compuware know that they need to beef up their automation tooling in order to secure your loyalty going forward. I expect that the combined BMC/Compuware will pool their respective AI technologies to deepen the automation features of their joint solution portfolio. After the acquisition closes in the next several months, it wouldn't be surprising if they make strategic partnership or outright acquisitions of AIops pure plays such as Moogsoft or BigPanda to strengthen their place in the multicloud service management automation arena.
Futurum Research provides industry research and analysis. These columns are for educational purposes only and should not be considered in any way investment advice.
Read more Analysis from Futurum Research:
Cisco Prepares Service Providers to Follow the 5G Money in the Cloud 
Deepfake Technology Loses Its Stigma Amid Socially Redeeming Uses
Image Credit: PR Newswire
The original version of this article was first published on Futurum Research.
James has held analyst and consulting positions at SiliconANGLE/Wikibon, Forrester Research, Current Analysis and the Burton Group. He is an industry veteran, having held marketing and product management positions at IBM, Exostar, and LCC. He is a widely published business technology author, has published several books on enterprise technology, and contributes regularly to InformationWeek, InfoWorld, Datanami, Dataversity, and other publications.