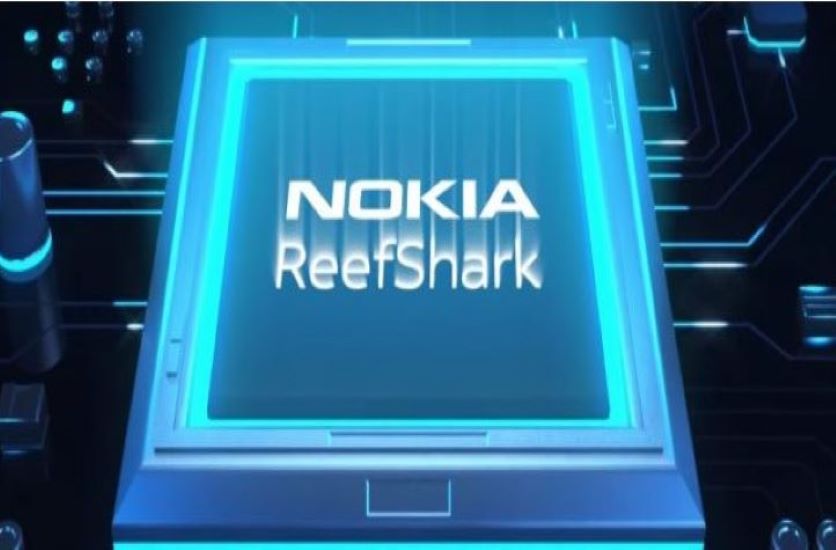 The News: Nokia and Marvell today announced that they are working together to develop 5G multi-RAT (Radio Access Technology) silicon innovations, including multiple generations of custom silicon and infrastructure processors to further expand the range of Nokia ReefShark chipsets available for 5G solutions. Read the full press release at Marvell.
Nokia and Marvell Collaborate to Boost Nokia's 5G Infrastructure Game
Analyst Take: Marvell and Nokia are partnering to develop customized system-on-chip (SoC) and infrastructure processors. This includes working together to continue to work collaboratively to address the rapidly evolving requirements of 5G NR, 5G NSA, 5G SA and other relevant standards.
The unveiling of the alliance affirms Marvell's status as a key supplier for Nokia's FPGA-to-SoC RAN portfolio transition strategy. After acquiring Alcatel-Lucent, Nokia committed to using FPGA design in large part to ease integration of the Alcatel-Lucent portfolio into its own. However, the FPGA design approach proved more costly than the SoC design approach used by major rivals Huawei. Ericsson, ZTE, and Samsung, putting Nokia at a price disadvantage in hotly contested 5G environments.
Nokia needed to enlist Marvell to help accelerate its transition to SoC architectures and put its FPGA limitations behind. Moreover, Nokia needed to move on from the supply chain turbulence the company endured due to Intel's previous delays in delivering 10nm designs.
Marvell needed to announce the Nokia partnership to demonstrate the company's ability to diversify its major RAN customer base beyond the Samsung relationship. In particular, Marvell counters Intel's high-stakes targeting of the RAN segment with its broad set of hardware and software announcements, including the launch of the new Intel Atom P5900, a 10nm SoC for mobile base stations.
In parallel, Nokia and Intel are collaborating to develop Nokia's AirScale portfolio and further advancing the capabilities of its ReefShark chipset. Nokia is sending a clear signal to the market that it is committed to working with multiple suppliers to support its Reefshark family of chipsets. Nokia's decision to blend ARM-based SoCs from Marvell and x86-based SoCs from Intel is momentous as its pits two competing architectures across its development roadmap, requiring nimble supply chain and software development execution.
Marvell Meets Burgeoning Customization Boom
Nokia and Marvell are committed to joint developing multiple generations of custom silicon to drive Reefshark innovations. Marvell's ability to integrate customized customer inputs into its chipset design aligns with the company's launch of OCTEON Fusion CNF95XX baseband processors and its new generation of OCTEON TX2 infrastructure processors.
A primary differentiator for the OCTEON products is offering various levels of customization to enable OEM partners to further distinguish their products and to comport to their specific requirements. As 5G deployment requirements become more complex and demanding, I see accommodating the expanding customization demands of customers as gaining significant momentum and providing crucial differentiation.
Next Moves for Marvell
What are the next best moves for Marvell? I believe Marvell needs to broaden its product-level market messaging. Marvell is making strides in expanding its influence with OEMs and the 5G ecosystem. However its vision is focused heavily on communicating the technical advances and fulfilling the requirements of its OEM customers within specific product line and technology areas. These are important elements in promoting Marvell's differentiation and strategy but would be augmented by emphasizing the broader ecosystem and societal benefits of its overall portfolio as well as inter-portfolio positives.
In a nutshell, I see Marvell upping its strategic marketing game by emulating the corporate marketing strategies of Intel and Qualcomm – i.e., more emphasis on cross-portfolio advantages and a consistent eye on ecosystem and societal difference makers across product marketing including announcements.
Marvell Executes a Compelling Strategy
CEO Matt Murphy presented Marvell's new corporate strategy at Marvell's Analyst Day in December 2019. Currently Marvell's R&D spend is focused only in four key product areas: networking, storage, processing, and ASICs.
As a result of the emerging portfolio strategy in combination with the integration of recent acquisitions (e.g., Cavium), Marvell can now claim market leadership in the baseband and data plane processors market segment.
Through the new and improved portfolio focus, Marvell is capitalizing on 5G RAN opportunities by winning a key part of Nokia's base station business. The deal confirms Marvell is strongly positioned to make further inroads and wreak more competitive havoc in the rapidly growing 5G infrastructure market.
Futurum Research provides industry research and analysis. These columns are for educational purposes only and should not be considered in any way investment advice.
Related content from Futurum Research:
Marvell Puts the Pedal to the Metal behind Auto Ethernet Connectivity 
Marvell Delivers Strong Q2, Why You Should Know Marvell
Image Credit: Telecoms
The original version of this article was first published on Futurum Research.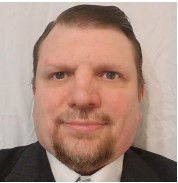 Ron is an experienced research expert and analyst, with over 20 years of experience in the digital and IT transformation markets. He is a recognized authority at tracking the evolution of and identifying the key disruptive trends within the service enablement ecosystem, including software and services, infrastructure, 5G/IoT, AI/analytics, security, cloud computing, revenue management, and regulatory issues.