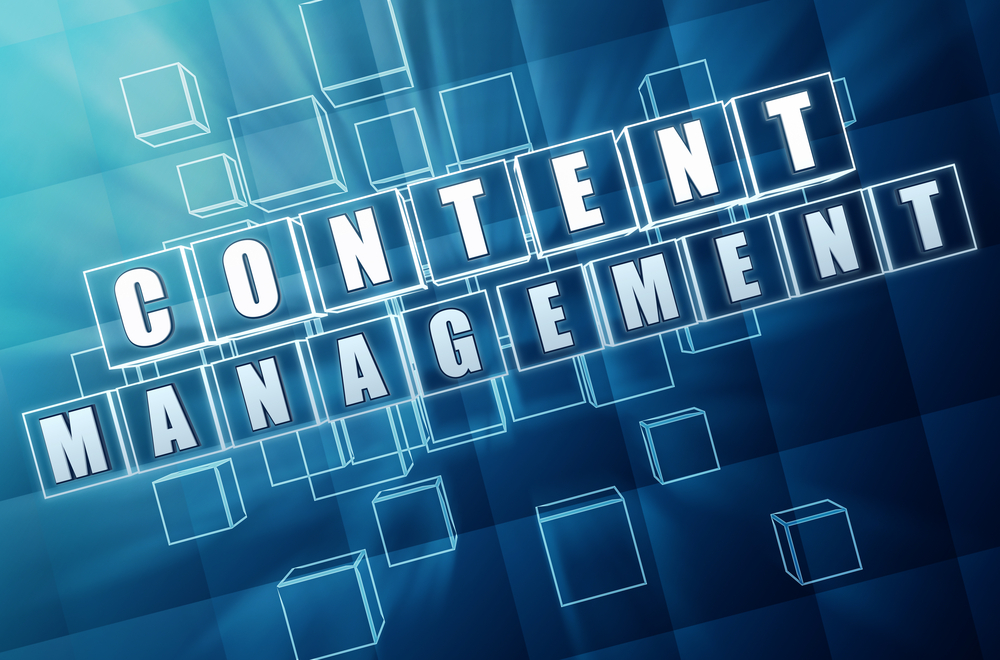 For what seems like the millionth time this week, you sift through a chain of emails, search your desktop and the maze of company intranet files for the proposal you KNOW you distributed to your team. You're beginning to question the life choices that led you to this moment.
Information is the lifeblood of every business. Success depends in large measure on the accessibility, organization and delivery of information. The time you wasted today looking for that needle-in-a-haystack file was a wake-up call.
This is where enterprise-level content management comes in. An enterprise-level content management solution puts all the information employees need virtually at their fingertips. This is a tremendous advantage and provides your team all the tools and strategies they need to share and access data efficiently. In addition to increased productivity—which your team will love—an enterprise content management system will also result in streamlined data processes, more effective data security, and more precise, more meaningful business analytics.
What is Enterprise Content Management?
An enterprise-level content management solution is a combination of technologies designed to organize, store, manage, and protect all types of data. The goal is to allow data to be shared quickly and safely among colleagues. The streamlined access and file sharing capabilities improve workflow and decrease frustration and time wasted locating the right data.
Why does this matter? On average, employees spend around 60 percent of their day working with company records. If records and data are not organized and easy to access, employees are not only frustrated, they end up wasting more time digging for what they need rather than actually getting work done. A content management solution automatically organizes and sorts data and documents, affording easy access and use by employees, boosting productivity, and eliminating wasted time. Because most enterprise-level content management solutions are powered by cloud-based data storage, they are accessible from anywhere, at any time. This is extremely beneficial for remote teams, employees who travel, and field workers.
Let's Look at Some Best Practices for Content Management
Clear, Attainable Goals. In order for an enterprise-level content management solution to be effective, it's imperative businesses have a well thought out strategy in place. The first, and most important step when considering content management solutions at an enterprise level is setting clear and attainable goals to measure success. Consider what functions you want the system to provide and create a strategy and set of best practices that will meet, and hopefully, exceed that objective.
An Intuitive Approach. While setting clear and definitive goals is vital when planning to implement an enterprise-level content management solution, adoption is key. It's crucial to choose a user-friendly solution. If a content management system is complex, hard to understand, or difficult to use, employees are less likely to adopt and use it. A content management solution can only boost productivity if employees adopt and use it—make sure they feel comfortable with whatever solution you ultimately select.
Security, Security, Security. Another important factor to consider when choosing a content management solution is what security protocols are required. Depending on your industry regulations and sensitivity of the data being stored and shared, different levels of protection may be needed. Considering security requirements is an important part of planning and implementing a content management system that will ensure the solution's overall success. Consult with your IT team as part of this process and work together to make sure you're covered on the data security front.
The Takeaway
Today's enterprise content management solutions can play a big role in boosting employee productivity through safe, user-friendly data access and management. Every business relies on data and information to function and effective content management on an enterprise-level offers an excellent way to store, monitor, and manage data and documents. However, it's important not to rush the process when selecting a content management solution. The first step is to set an outcome objective. Next, consider how user-friendly the solution is then evaluate it in light of your company's security requirements. Follow these suggestions and you'll be sure to get it right.
Additional Resources on This Topic:
Productivity: The Secret to a Small Business Competitive Advantage
Six Digital Transformation Opportunities for SMBs
For SMBs, Embracing Digital Means Growth
This article was first published on FOW Media.
Shelly Kramer is a Principal Analyst and Founding Partner at Futurum Research. A serial entrepreneur with a technology centric focus, she has worked alongside some of the world's largest brands to embrace disruption and spur innovation, understand and address the realities of the connected customer, and help navigate the process of digital transformation. She brings 20 years' experience as a brand strategist to her work at Futurum, and has deep experience helping global companies with marketing challenges, GTM strategies, messaging development, and driving strategy and digital transformation for B2B brands across multiple verticals. Shelly's coverage areas include Collaboration/CX/SaaS, platforms, ESG, and Cybersecurity, as well as topics and trends related to the Future of Work, the transformation of the workplace and how people and technology are driving that transformation. A transplanted New Yorker, she has learned to love life in the Midwest, and has firsthand experience that some of the most innovative minds and most successful companies in the world also happen to live in "flyover country."