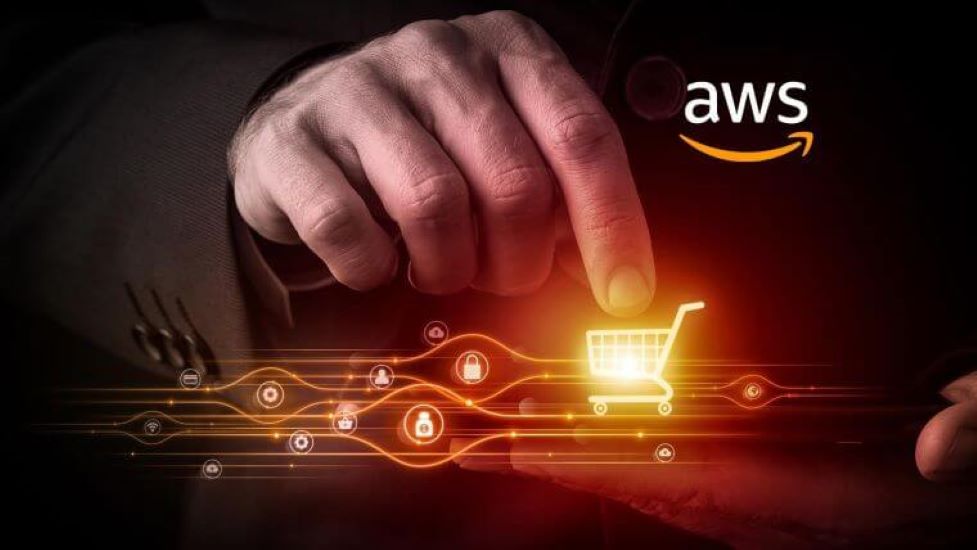 The News: Amazon Web Services, Inc. (AWS), announced general availability of Amazon Elastic Compute Cloud (EC2) X2gd instances, the next generation of memory-optimized instances powered by AWS-designed, Arm-based Graviton2 processors. AWS EC2 X2gd instances are powered by AWS's Graviton2 processors and reportedly deliver up to 55% better price/performance compared to current generation x86-based X1 instances, while also offering increased memory per vCPU compared to other Graviton2-based instances. Together, the higher performance and additional memory of X2gd instances make it possible for customers to more efficiently run memory intensive workloads like in-memory databases, relational databases, electronic design automation (EDA) workloads, real-time analytics, and real-time caching servers. There are no minimum commitments or up-front fees to use X2gd instances, and customers pay only for the amount of compute used. Read the Amazon press release here.
AWS EC2 X2gd Instances Powered Using Home-Grown Graviton2 Processors
Analyst Take: The announcement of general availability of AWS EC2 X2gd instances, powered by home-grown Graviton2 processors, while not necessarily ground-breaking, is a significant step forward. From the launch of its Elastic Compute Cloud (EC2) service in 2006 to the present, Amazon Web Services (AWS) has carved out a strong leadership position in the cloud computing market. This announcement is a good example of why AWS is where it is today, top-ranked against rivals Microsoft, Google, IBM, and others.
One of the keys to the success of AWS (and competitors such as Microsoft's Azure) in enabling the shift from on-premises (owned) compute resources to the cloud has been its ability to offer specialized cloud computing resources tailored to specific application requirements (much like legacy on-premises computers have become highly specialized for data processing, real-time applications, machine learning, gaming, etc.).
In AWS parlance, there are five different cloud computing specializations (or AWS EC2 instances) available today:
General Purpose Instances: for applications where specialization is not required;
Compute Optimized Instances: where high-performance processing is required;
Accelerated Computing Instances: for apps such as graphics or machine learning;
Storage Optimized Instances: featuring non-volatile memory and SSDs for storage systems requiring low-latency & high I/O; and
Memory Optimized Instances: for apps and workloads that benefit from high-volume, in-memory processing < this is where the X2gd instance comes into play.
Note: an AWS EC2 Instance is generally comparable to Microsoft's Azure Virtual Machines (which are both fundamentally different from an AWS Workspace which is a virtual desktop).
The Real-time Value of AWS EC2 X2gd Instances
As AWS notes in its release, the new AWS EC2 X2gd instance is powered by the AWS-designed Graviton2 processor and offers a "55% better price/performance" value over comparable or traditional x86-based instances. The Graviton2, by the way, is an Arm-based processor designed in-house by Amazon's AnnapurnaLabs subsidiary, acquired in 2016 and a key component of Amazon's ability to develop purpose-built or customized processors and hardware that have no reliance on Intel's x86 architecture.
Admittedly, a claim of 55% better price/performance value is good, but what does this really mean? In short, it means very good things for AWS customers. It increases the performance and cuts the cost of cloud computing for workloads such as in-memory databases, relational databases, and our favorite, real-time data analytics. This, coupled with AWS's scalable, pay-as-you-go consumption model, is exactly what is needed today.
Accelerated by the current and ongoing pandemic, the ability to support real-time data analytics has become an essential requirement for organizations looking to better manage internal assets, improve supply chain visibility, optimize inventory and distribution systems, and offer personalized and meaningful experiences to their partners and customers.
As I mentioned above, the AWS EC2 X2gd news isn't necessarily a ground-breaking announcement and we certainly expect competitors of AWS to incrementally improve their offerings as well. But it is a much-needed improvement for organizations who have accelerated their digital transformation journey and migration to the cloud, even if it is a hybrid cloud for the time being.
Futurum Research provides industry research and analysis. These columns are for educational purposes only and should not be considered in any way investment advice.
Read more analysis from Futurum Research:
Amazon Delivers A Massive Q4, Bezos Departure Steals The Show
Amazon And Microsoft Rule The Cloud — But Where Do Alphabet And Smaller Companies Fit In?
Image Credit: AiThority
The original version of this article was first published on Futurum Research.
Fred is an experienced analyst and advisor, bringing over 30 years of experience in the digital and technology markets. Most recently, Fred launched the equity research team at Samadhi Partners and provides marketing strategy through the Wasabi Rabbit digital agency. He previously served as an EVP and Research Vice President at HfS Research, launching its Digital Trust practice and coverage of emerging "trust-enabling" technologies. Fred previously founded analyst firms Current Analysis, a global tech-sector competitive intelligence and market advisory (acquired by PDM), Decisys, an analytical consultancy (acquired by the Burton Group/Gartner), and the Aurelian Group. Fred's analyst and consulting experience also includes Gartner and E&Y, with technology experience at Newbridge Networks' Advanced Technology Group (now Alcatel) and DTECH LABS (now part of Cubic Corporation).
Fred studied engineering and music at Syracuse University. A frequent author and speaker, Fred has served as a guest lecturer at the George Mason University School of Business (Porter: Information Systems and Operations Management), keynoted the Colombian Associación Nacional De Empressarios Sourcing Summit, served as an executive committee member of the Intellifest International Conference on Reasoning (AI) Technologies, and has spoken at #SxSW on trust in the digital economy. His analysis and commentary has appeared through venues such as Cheddar TV, Adotas, CNN, Social Media Today, Seeking Alpha, Talk Markets, and Network World (IDG).