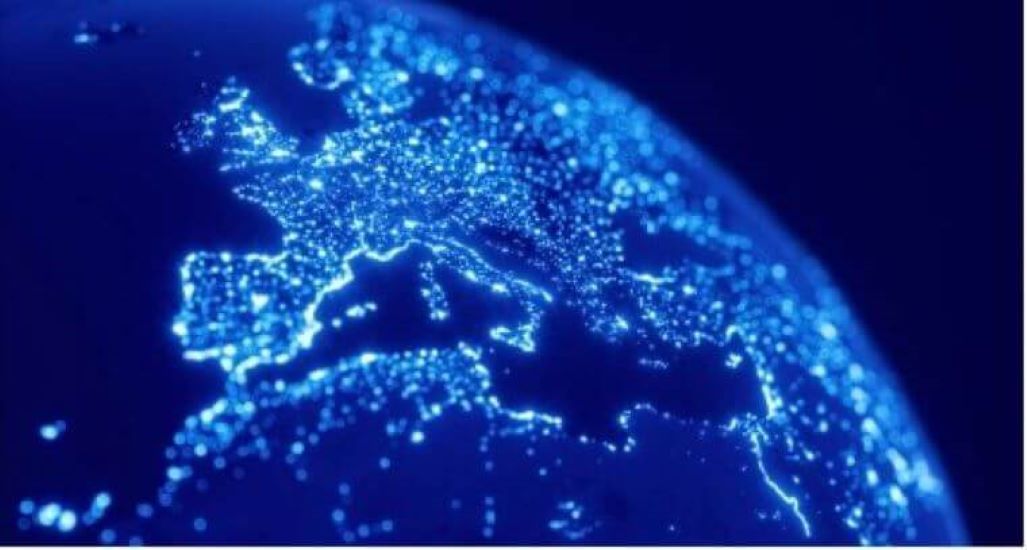 The News: Microsoft announced its Azure Orbital, a a fully managed ground station-as-a-service that enables satellite communication, control, and data processing directly in Microsoft Azure. You can read more about Microsoft Orbital here.
Analyst Take: In Microsoft's case of announcing its Azure Orbital, it is positioning the service as a solution for working with geospatial data. Ready to go to market, the vendor has already partnered with Amergint, Kratos, KSAT, KubOS, Viasat, and US Electrodynamics.
Microsoft Azure's Networking group is the core business unit providing capabilities for this launch. There's no doubt that the vendor wanted to make sure it was well prepared to support satellite communication and processing of the data.
"Microsoft is well-positioned to support customer needs in gathering, transporting, and processing of geospatial data," confirms Yves Pitsch, principal product manager, Azure Networking in his blog post. "With our intelligent cloud and edge strategy currently extending over sixty announced cloud regions, advanced analytics, and AI capabilities coupled with one of the fastest and most resilient networks in the world – security and innovation are at the core of everything we do."
Hrishi Shelar, Azure Networking senior program manager, summed up Microsoft's description of the service at the company's virtual Ignite conference, "Azure Orbital is a fully managed ground station-as-a-service that lets you communicate with, and control your satellite, process data and scale your operations directly in Microsoft Azure."
In other words, satellite operators will be able to run not just the data analysis on Microsoft's cloud but all of their digital ground operations. That includes the ability to schedule contacts with their spacecraft over Microsoft's owned and operated ground stations (using X, S and UHF frequencies). That data can then immediately flow into Azure's solutions for storage, analysis and machine learning.
Microsoft's announcement now means that two large cloud providers (the other being Amazon) are connecting satellites to its cloud service. AWS Ground Station was Amazon's first public move into space-related hardware, and the company has also established its own Aerospace and Satellite Solutions division. This division is working on its own space-based internet network called Project Kuiper. The company's ground station network began service this year at two of its first of 12 planned locations. While Amazon has not disclosed all of AWS Ground Station's customers so far, the company has noted the service is being used by NASA's Jet Propulsion Lab and companies such as Capella Space, Spire Global, Maxar Technologies, Myriota and Thales Alenia Space.
As Microsoft and Amazon's battle for satellite market share intensifies, both partner ecosystems will grow which will garner more opportunity for those involved in the supply chain.
Futurum Research provides industry research and analysis. These columns are for educational purposes only and should not be considered in any way investment advice.
Other insights from the Futurum team:
SpaceX Starlink Sends Up More Satellites and Preps for High-Speed Broadband
Internet Satellites Continue to Crowd the Skies — SpaceX and OneWeb Lead the Way
Space Tech: What Do Private Space Efforts Mean for the Tech Sector?
Image Credit: Telecrunch
The original version of this article was first published on Futurum Research.
Sarah brings 24 years of experience as an industry analyst to the Futurum team. She most recently served as the head of industry research for Oracle. Her experience working as a research director and analyst extends across multiple focus areas including AI, big data and analytics, cloud infrastructure and operations, OSS/BSS, customer experience, IoT, SDN/NFV, mobile enterprise, cable/MSO issues, and managed services. Sarah has also conducted primary research of the retail, banking, financial services, healthcare, higher ed, manufacturing, and insurance industries and her research has been cited by media such as Forbes, U.S. News & World Report, VentureBeat, ReCode, and various trade publications, such as eMarketer and The Financial Brand.