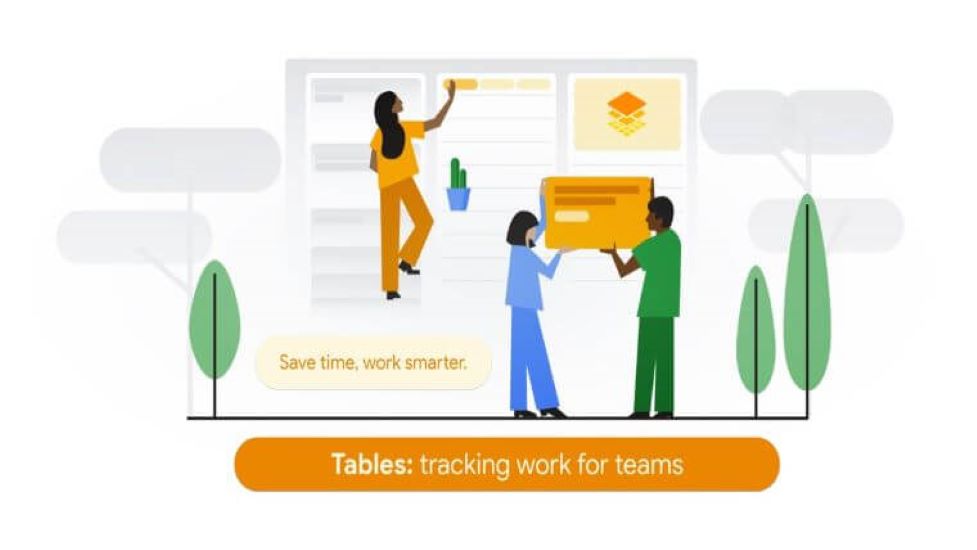 The News: Google's in-house incubator, Area 120, introduced a new work-tracking tool, Google Tables, which aims to make tracking projects more efficient by using automation. You can read the announcement in the team's blog post here.
Analyst Take: Google's purpose with Tables is to consolidate manual tasks into one automated solution. For example, instead of simply tracking project notes and tasks in separate documents that have to be manually updated by different team members, Tables' bots will help schedule recurring email reminders, message a chat room when new form submissions are received, assign tasks to other people or update tasks when statuses are changed. Currently in beta in the U.S., Tables automates actions like collating data, checking multiple sources of data, and pasting data into other docs for handoff. The solution is designed to be useful across a number of use cases, including project management, IT operations, customer tracking and CRM, recruiting, product development, etc.
As Google is known for its analytics, I think Tables is a smart move by the company to carve a further path into workforce management. As Google's goal is to eliminate manual processes, the vendor also highlights automation features and support for Google products like Google Group, Google Sheets, and more.
In a time where "low code" is the catch phrase of the day, it's also wise of Google to tout that Tables helps teams track work and automate tasks without any coding required.
As with any new solution announcement, it's always good to have some example uses cases. Google shows off Tables with literature and a video explaining that Tables is already being used by customers like School of Rock, the Colorado Governor's Office of Information Technology, and the Somerset Public Library System in New Jersey (see video below).
Video Credit: Google
With Tables, customers get up to 100 tables, 1,000 rows, 1GB of attachments, and 50 bot actions for free. Paid plans, which include up to 1,000 tables, 10,000 rows, 10GB of attachments, and 500 actions — along with advanced history, sharing, forms, and views capabilities — cost $10 per month.
Microsoft is also placing emphasis on work tracking as it announced Workplace Analytics for its Microsoft Teams at its Ignite event this week. This means Teams managers will have insight into granular details into employees' after-hour collaborations, meeting effectiveness, and focus time. This may bring up privacy issues, but what's important to note is that this data can be managed as a more effective workflow, versus just being data that is used to track employees' every move. I think in the days of a global pandemic where contact tracing is becoming common place, tracking this type of employee work time will not be as much of an issue.
Futurum Research provides industry research and analysis. These columns are for educational purposes only and should not be considered in any way investment advice.
Other insights from the Futurum team:
Microsoft Ignite 2020: Teams Gets a Slew of Enhancements
Amazon Creating Jobs While Defining a Hybrid Future of Work
Microsoft Outperforms For Its Fiscal Q4 Showing Tech Resiliency
Image Credit: Microsoft
The original version of this article was first published on Futurum Research.
Sarah brings 24 years of experience as an industry analyst to the Futurum team. She most recently served as the head of industry research for Oracle. Her experience working as a research director and analyst extends across multiple focus areas including AI, big data and analytics, cloud infrastructure and operations, OSS/BSS, customer experience, IoT, SDN/NFV, mobile enterprise, cable/MSO issues, and managed services. Sarah has also conducted primary research of the retail, banking, financial services, healthcare, higher ed, manufacturing, and insurance industries and her research has been cited by media such as Forbes, U.S. News & World Report, VentureBeat, ReCode, and various trade publications, such as eMarketer and The Financial Brand.