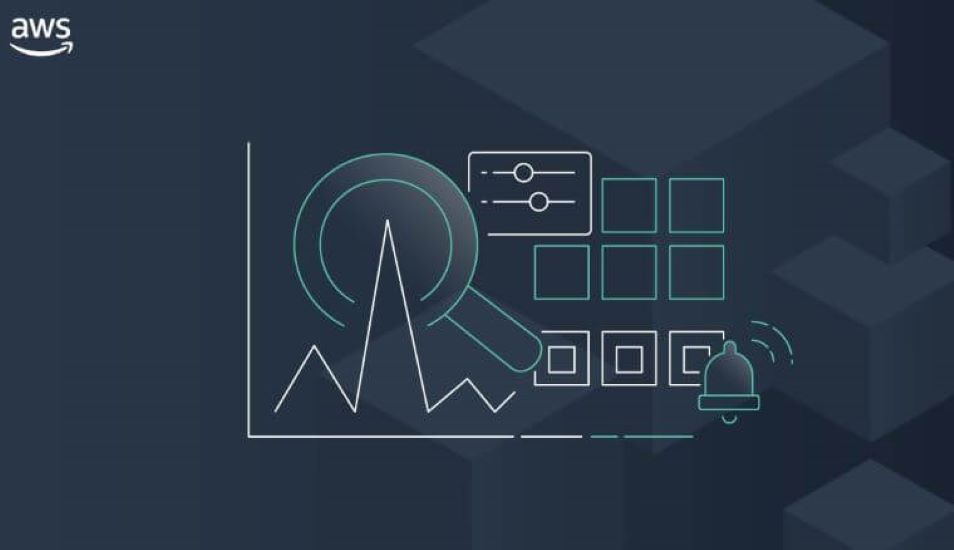 The News: AWS announced the availability of the new general purpose Amazon EC2 M6i instances, which offer up to 15% improvement in price/performance versus comparable fifth-generation instances. The new instances are powered by the latest generation Intel Xeon Scalable processors (code-named Ice Lake) with an all-core turbo frequency of 3.5 GHz.
The Amazon EC2 M6i instances are the highest performance Intel-based Amazon EC2 instances. They support up to 128 virtual central processing units (vCPUs) per instance, with a 4:1 ratio of memory to vCPU. The M6i instances support up to 40 gigabits per second (Gbps) bandwidth to Amazon Elastic Block Store in the largest size, and up to 10 Gbps in the four smallest sizes, which is more than double that of the previous-generation M5 instances. The M6i instances also support up to 50 Gbps networking, which is twice that of M5 instances. Read the AWS Blog here.
AWS Advances Amazon EC2 with new Xeon-powered Amazon EC2 M6i Instances
Analyst Take: In 2020, AWS introduced the sixth generation of EC2 instances powered by AWS-designed Graviton2 processors. The company is now expanding its sixth-generation offerings to include x86-based instances, delivering price/performance benefits for workloads that rely on x86 instructions.
As foregrounding, AWS embarked on its self-reliant chip strategy in 2015 through the acquisition of Israel-based Annapurna Labs. Annapurna is the focal point of the AWS strategic objective to design chips specifically for AWS data center environments. In fact, Annapurna's workforce has increased tenfold since the acquisition.
For additional clarity, AWS detailed that the EC2 M6i instances uses the "i" suffix in the instance type to specify that the instances are using an Intel processor. AWS was already use the suffix "a" for AMD processors (for example, M5a instances) and "g" for Graviton processors (for example, M6g instances). Initially Graviton2 launched as a custom-designed, 7nm SOC with 64 Arm Neoverse N1 cores (64KB L1/1MB L2 cache each), supporting dual-SIMD, and support for special instructions for int8 and fp16 processing.
In sum, AWS is now covering the silicon bases by developing custom silicon, using both Arm-based EC2 instances and x86-based EC2 instances (leveraging both AMD processors and Intel processors) to improve cloud price performance and security across the entirety of its data center fabrics.
Today Intel Xeon processors are the most broadly deployed processor architecture within Amazon EC2, offering customers hundreds of different Intel-based EC2 instance options across 80 availability zones within 25 geographical regions.
Compared to M5 instances using an Intel processor, this new M6i instance type provides:
A larger instance size (m6i.32xlarge) with 128 vCPUs and 512 GiB of memory that makes it easier and more cost-efficient to consolidate workloads and scale up applications.
Up to 15% improvement in compute price/performance.
Up to 20% higher memory bandwidth.
Up to 40 Gbps for Amazon Elastic Block Store (EBS) and 50 Gbps for networking.
Always-on memory encryption.
M6i instances are designed for running general-purpose workloads such as web and application servers, containerized applications, microservices, and small data stores. The higher memory bandwidth is particularly useful for enterprise applications and high performance computing (HPC) workloads such as computational fluid dynamics (CFD).
M6i instances are available in nine sizes (the m6i.metal size is coming soon):
Name
vCPUs
Memory
(GiB)
Network Bandwidth
(Gbps)
EBS Throughput
(Gbps)
m6i.large
2
8
Up to 12.5
Up to 10
m6i.xlarge
4
16
Up to 12.5
Up to 10
m6i.2xlarge
8
32
Up to 12.5
Up to 10
m6i.4xlarge
16
64
Up to 12.5
Up to 10
m6i.8xlarge
32
128
12.5
10
m6i.12xlarge
48
192
18.75
15
m6i.16xlarge
64
256
25
20
m6i.24xlarge
96
384
37.5
30
m6i.32xlarge
128
512
50
40
The new instances are built on the AWS Nitro System, which is a collection of building blocks that offloads many of the traditional virtualization functions to dedicated hardware, aimed at delivering high performance, high availability, and highly secure cloud instances.
According to Intel, the 3rd Gen Intel Xeon Scalable processors powering the M6i instances provide customers greater TCO (total cost of ownership) than M5 instances by offering higher per-core performance, built-in AI (artificial intelligence) acceleration with Intel DL Boost, and built-in crypto acceleration. In addition to higher workload performance, 3rd Gen Xeon Scalable processors are designed to be reliable at scale and are distinctly validated and tested at cluster-level scale that help to power a diverse range of expanding cloud workloads.
M6i instances are also SAP-certified. For over eight years SAP customers have been relying on the Amazon EC2 M-family of instances for their mission critical SAP workloads. With M6i instances, AWS underscores customers can achieve up to 15% better price/performance for SAP applications than M5 instances.
EC2 M6i instances are available now in six AWS Regions: US East (N. Virginia), US West (Oregon), US East (Ohio), Europe (Ireland), Europe (Frankfurt), and Asia Pacific (Singapore). As usual with EC2, you pay for what you use. For more information, see the EC2 pricing page.
Key Takeaways on New Xeon-powered Amazon EC2 M6i Instances
AWS needed to introduce Amazon EC2 M6i instances to improve price/performance as well as improve sustainability outcomes that align with organizational ESG (Environmental, Social, and Governmental) goals. According to Applied Materials, the largest supplier of chip making equipment, data centers are projected to consume 15% of the world's electricity. AWS and parent company Amazon are vigilant in fulfilling The Climate Pledge, the organization's commitment to be net-zero carbon by 2040, a decade ahead of the Paris Agreement's goal of 2050. As such, I see AWS Gravitron2 innovation will play an instrumental role in aligning AWS data centers to meet Amazon's ambitious carbon neutrality goal.
In addition, AWS fortifies the supply chain stability of its chips as the new Amazon EC2 M6i instances also capitalize on Intel's strategic commitment to strengthening the company's U.S.-based and overall foundry resources. Specifically, Intel CEO Pat Gelsinger is pushing Intel to substantially increase domestic and global investments (i.e., $20 billion) that enable the company to serve the demand for greater U.S. production capability while also expanding Intel's Foundry Service (IFS). Amidst the global shortage in chips that is expected to persist through 2022, the prioritization of supply chain stability factors increasingly in the strategic decision making of hyperscalers such as AWS. To advance that objective, I see Intel as resolute in potentially acquiring Global Foundries at around $30 billion to further bolster its IFS mission.
Moreover, I view the new Xeon-powered Amazon EC2 M6i Instances as enabling AWS to counter and maintain an internal chipset development lead over hyperscaler rivals Microsoft Azure and Google Cloud. Microsoft, for example, is reportedly designing Arm-based chips for Azure servers and some Surface PCs, signaling the company's increasing willingness to counter the AWS Gravitron2 initiative as well as lower direct reliance on Intel.
Overall, I believe the new Amazon EC2 M6i further solidifies AWS' custom silicon development lead and Gravitron2 advantages over ongoing Azure and Google Cloud custom silicon development efforts. When it comes to catching up their custom silicon with EC2 instances powered by AWS-designed Gravitron2 processors both Azure and Google Cloud have their work cut out.
Disclosure: Futurum Research is a research and advisory firm that engages or has engaged in research, analysis, and advisory services with many technology companies, including those mentioned in this article. The author does not hold any equity positions with any company mentioned in this article.
Other insights from Futurum Research:
AWS EC2 X2gd Instances Powered Using Home-Grown Graviton2 Processors
Intel Provides its Multi-Year Roadmap Beyond 3nm to 20A
Amazon Deepens Climate Pledge Adding Microsoft and 12 Others
Image Credit: Amazon AWS
The original version of this article was first published on  Futurum Research.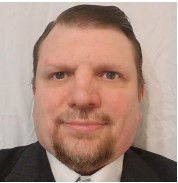 Ron is an experienced research expert and analyst, with over 20 years of experience in the digital and IT transformation markets. He is a recognized authority at tracking the evolution of and identifying the key disruptive trends within the service enablement ecosystem, including software and services, infrastructure, 5G/IoT, AI/analytics, security, cloud computing, revenue management, and regulatory issues.