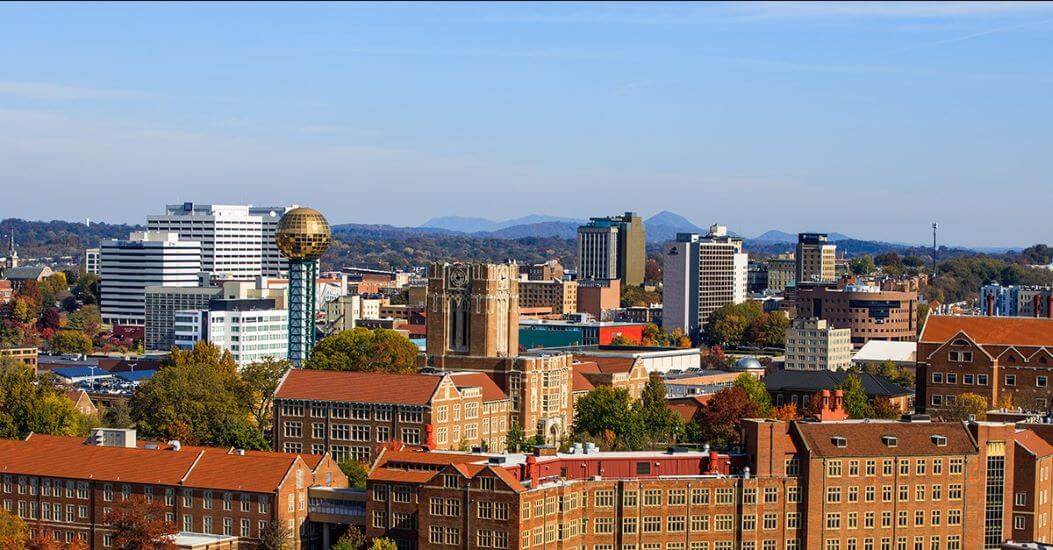 The News: Last week AT&T and University of Tennessee (UT) announced a partnership to advance research by installing a 5G testbed using millimeter wave spectrum at the University of Tennessee, Knoxville campus. Completion of the private 5G network is expected in fall of 2021 will also use Multi-Access Edge Computing (MEC). The technology will be used to explore potential use cases in several areas including defense, public safety, healthcare, education, and banking. Read the full press release here.
AT&T and University of Tennessee Partner to Bring 5G Testbed to Knoxville Campus
Analyst Take: AT&T has been partnering with universities across the country for the last year or so bringing private 5G networks to Texas A&M, the University of Connecticut and the University of Missouri. These previous partnerships have allowed AT&T to test their technology in a variety of areas and settings. This partnership between AT&T and UT is big step forward for testing and studying rural 5G usage primarily focusing on mmWave and MEC applications. While AT&T has touted nationwide 5G coverage for some time now, most of that coverage largely depended on low-band frequencies like sub-6GHz and is only marginally faster that 4G networks, according to speed tests. mmWave, or 5G+ as AT&T is calling it, has only been available in 38 cities and 20 entertainment venues spread across the country.
Why is that? mmWave is short wavelength on the radio frequency spectrum between 24GHz and 100 GHz. Lower frequencies are crowded with signals which can slow data transfer speeds — a problem that does not exist with mmWave. And while those data speeds are impressive, the tradeoff is that mmWave covers a much smaller area which is why it has only been deployed in heavily populated areas.
Leveraging 5G+ for Research and Other Opportunities
The Knoxville campus is home to several impressive research institutions including Oak Ridge National Laboratory and The University of Tennessee Research Park at Cherokee Farm. Adding mmWave coverage to these research facilities opens the door to opportunities that could impact the community, the country, and even the world.
The university will also be able to leverage the 5G and edge technology to expand learning opportunities for students by taking advantage of more advanced technologies like machine learning, biometric data, and augmented and virtual reality. Students will have the ability to experiment and learn in situations that would otherwise be cost prohibitive or impossible due to location.
Outside of the education setting, this partnership will bring high speed, low latency connectivity to the surrounding rural areas likely improving access to telehealth, education, and agriculture — a main source of income in the region. The U.S. military has also announced plans to run experiments with mmWave like testing radar to see through physical barriers using a portable communications system. If this is successful, the level of protection this would offer our soldiers during times of conflict would be unmatched. The opportunities for 5G mmWave are endless.
mmWave Expansion Coming to a City Near You
What's ahead for mmWave expansion? Earlier this year, major mobile communications companies including Ericsson, Motorola, Nokia, Rakuten Mobile, Samsung, and many others announced collective support to expand 5G mmWave technology across the globe. This partnership between AT&T and UT follows the lead of others and indicates that AT&T is looking to test the expansion capabilities to areas that are data-dense including stadiums, shopping centers, and universities.
But the U.S. isn't the only area making moves in mmWave expansion. We are also paying close attention to advancements from Ericsson and Qualcomm which are enabling more use cases from Europe to India and China. In sum, there are exciting things ahead for 5G expansion and I expect to see more partnerships from other mobile communications providers that will fully unleash the power of 5G.
Disclosure: Futurum Research is a research and advisory firm that engages or has engaged in research, analysis, and advisory services with many technology companies, including those mentioned in this article. The author does not hold any equity positions with any company mentioned in this article.
Other insights from Futurum Research:
GM and AT&T Partner to Bring 5G Connectivity to Certain GM Vehicles by 2024
How 5G And Edge Computing Will Help Redefine Who Wins In The Booming Digital Economy, And How That Impacts Telcos – Futurum Tech Webcast Interview Series
The Magic Of — And Rise In —Private 5G Networks – Futurum Tech Webcast, The 5G Factor
Image Credit: AT&T
The original version of this article was first published on Futurum Research.
Shelly Kramer is a Principal Analyst and Founding Partner at Futurum Research. A serial entrepreneur with a technology centric focus, she has worked alongside some of the world's largest brands to embrace disruption and spur innovation, understand and address the realities of the connected customer, and help navigate the process of digital transformation. She brings 20 years' experience as a brand strategist to her work at Futurum, and has deep experience helping global companies with marketing challenges, GTM strategies, messaging development, and driving strategy and digital transformation for B2B brands across multiple verticals. Shelly's coverage areas include Collaboration/CX/SaaS, platforms, ESG, and Cybersecurity, as well as topics and trends related to the Future of Work, the transformation of the workplace and how people and technology are driving that transformation. A transplanted New Yorker, she has learned to love life in the Midwest, and has firsthand experience that some of the most innovative minds and most successful companies in the world also happen to live in "flyover country."