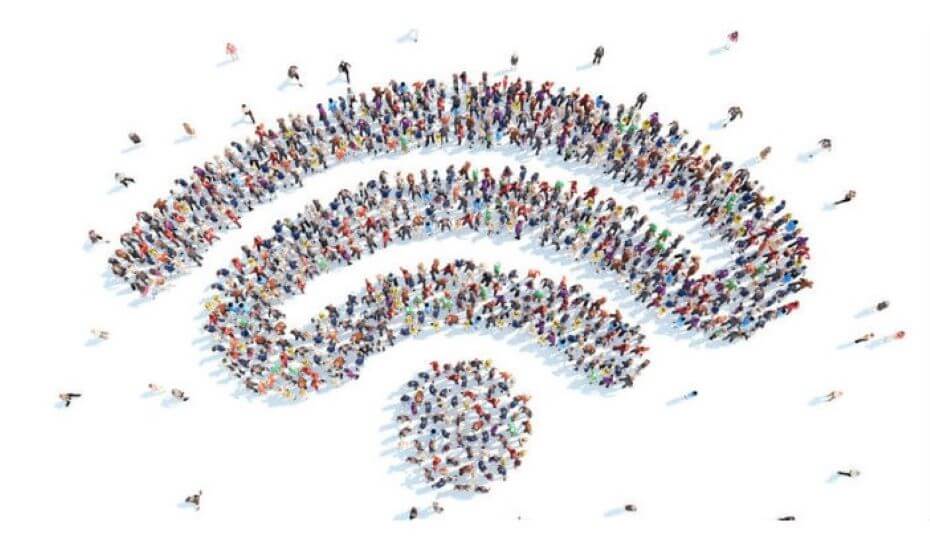 The News: Boingo Wireless and AWS expanded their partnership, integrating AWS edge and cloud services with Boingo's converged network offering. The integration can be implemented with distributed antenna systems (DAS), WiFi and other private network deployments. Stadiums, airports, manufacturing facilities, healthcare facilities and other large enterprises are key candidates for this expanded partnership. Read the full press release here.
Boingo Wireless and AWS Expand Partnership Benefitting Major Airports and Stadiums
Analyst Take: Boingo Wireless is a leading provider of WiFi networks, 5G networks and other wireless network solutions for large venues like stadiums and airports. This expanded partnership with AWS will drive innovation for these enterprise customers. Combining AWS' edge and computing capabilities with Boingo's managed networks one place for large enterprises to monitor and operate consumer and business applications.
Why does this matter? Large venues like airports and stadiums can leverage cutting-edge technologies from AWS with their existing infrastructure. This opens the door for digital and network transformation laying the foundation for connected use cases that can deliver secure customer experiences that will not disappoint. And when you're in a crowded airport or stadium, isn't that what you want? A quick and seamless connection.
Seeing the Partnership in Action at O'Hare
At Chicago's O'Hare Airport, Boingo recently launched a new private network using Citizens Broadband Radio Service (CBRS) spectrum connecting IoT devices and powering essential airport services. To further transition to touchless experiences for passengers, O'Hare launched a virtual customer service center at its Traveler's Aid Station that needed its own wireless network to facilitate live video chats with on-site passengers and remote staff.
Instead of deploying the solution on the existing infrastructure which would've clogged the bandwidth and potentially caused headaches for passengers, O'Hare looked to Boingo to design a cloud-based private network. The new network was implemented within a few days and was
built with AWS to securely host the video data.
Unmatched speed and reliable high-quality video calls for improved customer service without impacting the other travelers in the airport? I call that a win.
Converged Connectivity and Private Networks of the Future
Biongo's private networks are built for interoperability, unified management and ease installation. But the best part? They can be implemented with 5G, LTE, CBRS and WiFi 6 technologies. It's clear that Boingo is planning for the future, no matter what network is in use. Topping it off with the extended partnership with AWS, and integrating AWS's edge and cloud services is smart. This will allow Boingo to take their network operations to the next level making it easy for large venues to bring connectivity and data services to their own customers.
Disclosure: Futurum Research is a research and advisory firm that engages or has engaged in research, analysis, and advisory services with many technology companies, including those mentioned in this article. The author does not hold any equity positions with any company mentioned in this article.
Other Insights from Futurum Research:
The Magic of — and Rise in —Private 5G Networks – Futurum Tech Webcast, The 5G Factor
AT&T Preps For 5G Coming To Life At WarnerMedia Innovation Lab Event
How 5G and Edge Computing Will Help Redefine who Wins in the Booming Digital Economy, and How that Impacts Telcos – Futurum Tech Webcast Interview Series
Image Credit: In-Building Tech
The original version of this article was first published on Futurum Research.
Shelly Kramer is a Principal Analyst and Founding Partner at Futurum Research. A serial entrepreneur with a technology centric focus, she has worked alongside some of the world's largest brands to embrace disruption and spur innovation, understand and address the realities of the connected customer, and help navigate the process of digital transformation. She brings 20 years' experience as a brand strategist to her work at Futurum, and has deep experience helping global companies with marketing challenges, GTM strategies, messaging development, and driving strategy and digital transformation for B2B brands across multiple verticals. Shelly's coverage areas include Collaboration/CX/SaaS, platforms, ESG, and Cybersecurity, as well as topics and trends related to the Future of Work, the transformation of the workplace and how people and technology are driving that transformation. A transplanted New Yorker, she has learned to love life in the Midwest, and has firsthand experience that some of the most innovative minds and most successful companies in the world also happen to live in "flyover country."