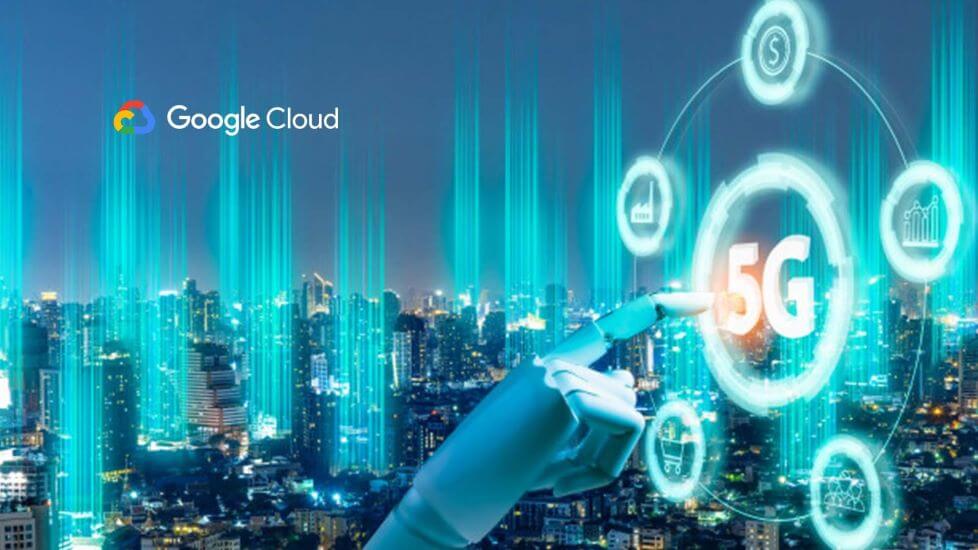 The News: AT&T and Google Cloud announced new solutions across AT&T's 5G and Google Cloud's edge computing portfolio, including AT&T's on-premise Multi-access Edge Compute (MEC) solution, as well as AT&T Network Edge capabilities through LTE, 5G, and wireline. For over a year, AT&T and Google Cloud have been developing edge solutions for the enterprise.
Now, both companies are taking the next step to deliver transformative capabilities that help businesses drive real value and build innovative experiences across retail, healthcare, manufacturing, entertainment and more. This includes the ability to use Google Maps, Android, Pixel, augmented reality (AR), virtual reality (VR), and other solutions across Google for more immersive customer experiences. Read the Google Cloud press release here.
AT&T and Google Cloud are Ready to Deliver Prime Time 5G and Edge Computing Business
Analyst Take: AT&T is validating its strategic commitment to using a multi-cloud approach in the building, scaling, and enhancement of its offerings, particularly 5G services. The expansion of the Google Cloud alliance targets delivering distinct, immersive experiences to enterprises with highlighted focus on the video analytics, retail, healthcare, manufacturing, and entertainment segments.
The alliance expansion highlights AT&T's ability to blend its on-premise MEC solution and its Network Edge capabilities through its 5G, LTE and wireline facilities, providing the deployment flexibility required to meet the specific edge requirements of industry verticals.
I anticipate that the Google Cloud alliance will prove essential in AT&T's objective to improve its overall fortunes and strategic direction. For example, AT&T's annual revenue for 2020 was $171.76B, a 5.21% decline from 2019's annual revenue of $181.2B. During the pandemic, many AT&T customers experienced hardship resulting in revenue, subscriber, and earnings decline during a challenging fiscal Q2 2020 period.
In February 2021, AT&T agreed to a valuation of around $16 billion to offload complete ownership of DirecTV — a deep discount from the $50 billion the company originally paid — purging a unit that had clearly become a financial millstone. In May 2021, AT&T agreed to spin off its media assets and combine them with Discovery, a deal that effectively dissolved its multi-year pursuit of a telecom-media business model. From the deal, AT&T shareholders will receive stock representing 71% of the new company, indicating that AT&T will maintain a material foothold and stake in media and content ownership, aligning with its portfolio commitment to broaden adoption of its software-based AT&T TV and HBO Max entertainment offerings.
After its bruising experience with DirecTV and broad media asset ownership, AT&T needed to proactively pursue and promote a multi-cloud strategy that enables the acceleration and differentiation of its 5G, LTE, and wireline portfolio, particularly its nationwide 5G and fiber-based connectivity services. Prior to the Google Cloud announcement, AT&T made a marketing splash by unveiling its plan to outsource its 5G mobile core to Microsoft Azure including provision for Azure to acquire IP and engineering assets from AT&T than can also be offered to other service providers, emulating Rakuten Mobile's progress in selling its Rakuten Communications Platform (RCP) to other service providers (i.e., Telefonica, Etisalat, stc, Ligado Networks).
Why Expanding the Google Cloud Alliance Boosts AT&T's Overall Competitive Position
I believe AT&T bolstered its overall competitive prospects by selecting Google Cloud to advance its MEC and AT&T Network Edge (ANE) proposition, complimenting and augmenting the outsourcing of is mobile core to Azure. The announcement emphasized combining AT&T's MEC and 5G offering with core Google Cloud capabilities that include Kubernetes, artificial intelligence (AI), machine learning (ML), data analytics, and an extensive edge ISV (Independent Software Vendor) ecosystem.
The partnership's focus on improving the use of network APIs to improve application optimization is critical to AT&T's ability to accelerate network information flow and efficiency at the Google Cloud edge, swiftly on-board application developer solutions and innovation, and advance the orchestration of its multi-cloud strategy.
From my perspective, Google Cloud is the optimal partner for harnessing Kubernetes container orchestration capabilities since Google invented Kubernetes, which is essential for AT&T's ability to use 5G network slicing and cloud-native applications to deliver differentiated immersive experiences. Google Cloud has validated its edge cloud credentials through the successful operation of the global YouTube network and AT&T's nationwide 5G and fiber networks provide the network edge real estate that is well-suited for further powering edge computing capabilities and innovation.
AT&T's alliance with Google Cloud is more far-reaching than Verizon's which consists of Verizon piloting Google Cloud Contact Center AI to deliver enhanced customer support through natural language recognition and real-time customer service agent assistance. I see this as providing a competitive edge for AT&T in establishing the credibility of its MEC and ANE solutions in fulfilling the business outcome and immersive experience demands of enterprises, especially across targeted verticals. This becomes especially critical in advancing AT&T's strategic push to use 5G and fiber connectivity to broaden broadband capabilities throughout its nationwide footprint and counter the demand density edge Verizon has in delivering broadband across its footprint.
AT&T is proposing that ANE in combination with Google Cloud can enable enterprises to deploy applications at Google edge PoPs (Points of Presence) across AT&T's 5G and fiber networks, providing the ultra-low latency compute and storage environments key to the swift delivery of improved, immersive experiences that fulfill enterprise requirements.
Key Takeaways on AT&T and Google Cloud's 5G and Edge Collaboration
I believe that AT&T is making the prudent moves to win emerging and edge computing battles, which are key to its long-term success as the company further distances itself from the DirecTV purge and the telecom-media model. The expansion of the Google Cloud alliance affirms AT&T's strategic commitment to using its 5G networking and related LTE/wireline assets to target and win new enterprise business across targeted verticals including retail, healthcare, manufacturing, video analytics, and entertainment.
Now AT&T, in collaboration with Google Cloud, can offer the comprehensive solutions and flexible on-premise and network-based deployment capabilities needed to deliver and scale the immersive experiences critical to winning more enterprise business and powering positive business outcomes.
Disclosure: Futurum Research is a research and advisory firm that engages or has engaged in research, analysis, and advisory services with many technology companies, including those mentioned in this article. The author does not hold any equity positions with any company mentioned in this article.
Other insights from Futurum Research:
MWC 2021: Ericsson's Google Cloud Alliance Bolsters Partnership Momentum
Cisco Eases Multicloud Burdens by Making SD-WAN Cloud Hub Part of Google Cloud
T-Mobile WFX Unlimited 5G Plans Take on Verizon and AT&T in The Enterprise
Image Credit: ITOps Times
The original version of this article was first published on Futurum Research.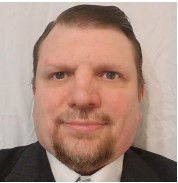 Ron is an experienced research expert and analyst, with over 20 years of experience in the digital and IT transformation markets. He is a recognized authority at tracking the evolution of and identifying the key disruptive trends within the service enablement ecosystem, including software and services, infrastructure, 5G/IoT, AI/analytics, security, cloud computing, revenue management, and regulatory issues.