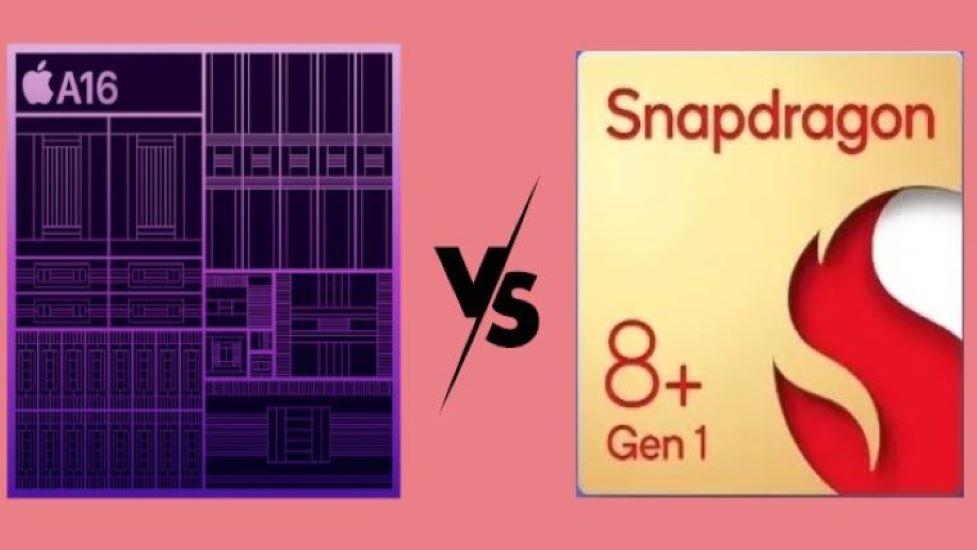 Apple's iPhone 14 Pro and Pro Max top-of-the-line smartphone models were unveiled Sept. 7 at the company's "Far Out" announcement event. The new iPhone 14 Pro and the iPhone 14 Pro Max run Apple's latest A16 Bionic 4nm System on Chip (SoC), which includes Apple's most powerful iPhone processor and camera Image Signal Processors (ISP).
The latest Apple iPhone 14 Pro and iPhone 14 Pro Max flagship smartphones gain more performance and power over the last generation of Apple iPhone 13 handsets through the inclusion of the stronger new processor, the A16 Bionic SoC. The A16 Bionic processor adds capabilities that many iPhone power users will appreciate. One big boost for these latest premium handsets is that they each now boast a 48 megapixel (MP) main camera for dramatically improved image quality.
But when it comes to the smartphone camera wars, Apple is still behind Qualcomm in some significant ways. Even with improvements such as a 48MP main camera in each model, the latest premium iPhone 14 Pro and iPhone 14 Pro Max phones do not in any way match up with the up to 200MP capabilities allowed by Qualcomm's Snapdragon 8+ Gen 1 Mobile Platforms powering many Android smartphones.
We find that surprising, especially since the Snapdragon 8+ Gen 1 and its capabilities have been available and included in Android smartphones since earlier in 2022. It only makes sense that Apple might have aimed to catch and even exceed the smartphone camera performance offered by the Snapdragon 8+ Gen 1 in these latest iPhones, but that clearly didn't happen. Snapdragon has actually supported up to 200MP since Snapdragon 865.
Apple's iPhones use the company's own Image Signal Processor as part of the new A16 Bionic chip, but from the specifications provided by Apple, the smartphone camera performance in the new iPhone 14 Pro and iPhone 14 Pro Max handsets cannot match the performance set by Snapdragon 8+ Gen 1-equipped Android phones. Qualcomm uses its own Spectra Image Signal Processor, which is embedded in its Snapdragon 8+ Gen 1 SoC.
Snapdragon 8+ Gen 1 vs. Apple's ISP By the Numbers
Let's take a look at some numbers. Apple has boosted the main camera on each of its latest top-of-the-line iPhone 14 Pro and Pro Max models – moving to 48MP in the main camera from 12MP on the previous flagship iPhone 13 Pro models. =Snapdragon 8+ Gen 1 equipped handsets leave that in their wake, however, offering up to 200MP for the use of their main cameras through Qualcomm's Spectra ISP.
Motorola announced the first phone in the world with a 200MP camera, the Edge 30 Ultra, which is powered by Snapdragon 8+ Gen 1. Most Android handset manufacturers, however, have so far limited their phones to use only up to 108MP in their handset models today, but that still more than doubles the 48MP Apple provides on each of the iPhone 14 Pro and Pro Max models. Android phone makers has access to more megapixels, up to 200MP, in Snapdragon if they decide to take advantage of the additional capabilities of Snapdragon 8+ Gen 1 chips in the future.
And when it comes to video capabilities, Apple still lags significantly behind Qualcomm. For some reason Apple's latest iPhone 14 flagship handsets still only offer 4K video capabilities, while Snapdragon 8+ Gen 1 powering many Android phones have included 8K video since they arrived last year. And Snapdragon 8+ also supports HDR10 and HDR10+, including 8K30, while the latest flagship iPhones do not. And that is a shame, since the 48MP sensor is certainly good enough to handle 8K video. Snapdragon has supported 8K30 since Snapdragon 865.
From a video recording perspective, Apple's latest iPhone 14 Pro and Pro Max handsets can record 4K video at 24 frames per second (FPS), 25 FPS, 30 FPS and 60 FPS, while Android handsets that are powered by Snapdragon 8+ Gen 1 outperform Apple with 4K video capture at a superior 120 FPS.
In other categories, = Snapdragon 8+ Gen 1 includes true 10-bit HEIF HDR snapshot capture support, while the new iPhones only include 8-bit JPEG support with a proprietary gain map, and Snapdragon also includes 10x digital maximum optical telephoto ratio, which is included in the Samsung Galaxy S22 Ultra, while each iPhone model only offers 3x maximum ratio. Snapdragon 8+ Gen 1 also includes true optical zoom with professional-quality, built-in, multiple lenses in the latest Sony Xperia phones, while the new iPhone models do not include such premium features. Another major difference is that Snapdragon 8+ Gen 1 saves RAW image files using up to 18-bit true Bayer RAW at up to 200MP, while Apple's latest flagship iPhones only support ProRAW 12-bit YUV at 48MP on their main camera and 12MP on their other cameras.
How Snapdragon 8+ Gen 1 Sets the Standard in Smartphone ISPs
Smartphone users continue to demand ever-increasing image quality improvements from their mobile handsets. It is an annual expectation with every series or model of smartphone, from every vendor.
To satisfy those demands, Qualcomm has been making huge investments in its ISP designs and capabilities. Qualcomm partnered with Sony Semiconductor Solutions in 2021 and built a joint lab on Qualcomm's campus in San Diego, California, where Qualcomm plans to speed up its innovation cycles to deliver new features to customers more quickly. The company plans to rapidly prototype new sensors and features before they come to market, which aims to enable Qualcomm and Sony to collaborate on the image sensor of the future, optimized for Snapdragon.
In addition, Snapdragon has made a significant technological leap with its latest Qualcomm Spectra ISPs, which were bumped up in 2021 to 18-bit ISPs compared to 14-bit ISPs in the prior generation. That jump in performance made the Qualcomm Spectra ISP in smartphones more powerful than ISPs in many professional digital cameras today. And with its Snapdragon Sight flexible software framework, Snapdragon gives smartphone OEMs the abilities to customize the cameras to best serve their customers. This allows for differentiation and innovation across the Android ecosystem which has consistently propelled Snapdragon-powered smartphones into the number one position on the DXOMark image quality ranking leaderboard for superior image quality.
The 18-bit Qualcomm Spectra ISP handles more than 4,000 times the camera data to be processed versus the prior generation, which is a significant leap in capturing additional light and data. It also enables data capture speeds of up to 3.2 gigapixels per second, up from 2.7 gigapixels per second in the prior 14-bit generation, thereby increasing dynamic range, color, and sharpness at much faster speeds.
Snapdragon 8+ Gen 1 Continues Its Performance Leadership
The launch of the new Apple iPhone 14 Pro and iPhone 14 Pro Max models was awaited by many Apple fans, but we are surprised that the new Apple handsets did not (or could not) boost their included features to reach the heights of the capabilities that have been around since Snapdragon 888 was announced in 2020.
It's likely not a stretch to say that a considerable number of savvy Apple iPhone users would have appreciated and applauded 8K video capabilities and 108MP to 200MP main camera image capabilities, as are available with Snapdragon 8+ Gen 1 powered Android handsets.
But that was not to be this round from Apple, as the company continues to omit features that today's mobile device users would absolutely want from their smartphone lineup. Why didn't Apple use 48MP on all three sensors in the iPhone 14 models to make the experience seamless? Why didn't they add a periscopic telephoto camera to get greater than 3x optical zoom? Snapdragon handsets have had these features for years. Snapdragon has supported in-sensor zoom since Snapdragon 888 in 2020.
Also, Snapdragon-powered devices support one-inch image sensors, which is incredibly innovative and something that Apple will probably never support. In addition, Apple just announced auto-focus on the selfie camera on the two iPhone 14 Pro and Pro Max models, but Snapdragon OEMs have been doing this for a number of years. Snapdragon also introduced support for Dolby Vision capture a year before Apple supported the feature.
We are impressed with Qualcomm's commitment to relentless innovation and approach to over deliver on these capabilities, continuing to drive new feature improvements and smartphone camera innovations for smartphone makers around the world. It's pretty clear that if you use a mobile device for photography or video, there's every reason to consider a top-of-the-line Android device powered by Snapdragon that can actually do the amazing things you'd like to do with that device.
The latest Snapdragon 8+ Gen 1 mobile platform continues to be a big step forward for a company that has a relentless commitment to deliver continuous innovation and performance benefits in its products for the consumer and business smartphone markets.
Disclosure: Futurum Research is a research and advisory firm that engages or has engaged in research, analysis, and advisory services with many technology companies, including those mentioned in this article. The author does not hold any equity positions with any company mentioned in this article.
Analysis and opinions expressed herein are specific to the analyst individually and data and other information that might have been provided for validation, not those of Futurum Research as a whole.
Other insights from Futurum Research:
Qualcomm Makes Big Announcements at IFA 2022
Talking Apple Event, Apple & Qualcomm, VMware, Intel Cuts Ribbon on Ohio Fab, Azure & Ampere – The Six Five Webcast
Qualcomm Reportedly Returning to Server Market with a New Chip
Image Credit: PC Mag
The original version of this article was first published on Futurum Research.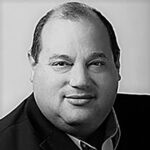 Michael Diamond is an industry analyst and foresight professional with 25 years of experience in the IT channel and market research industry. He is a route-to-market expert covering desktop and mobile devices, collaboration, contact center, ProAV, data center infrastructure, and cybersecurity. Prior to joining Futurum Research, Michael worked for The NPD Group as the sole industry analyst covering indirect channels, cybersecurity, SMB and vertical market trends, data center infrastructure (e.g., enterprise storage, servers, networking), ProAV and PCs. He has been quoted by media outlets such as Bloomberg, Kiplinger, TWICE, OPI (Office Products International), Apple World today, Dark Reading, Enterprise Storage Forum, Credit-Suisse, Footwear News, CRN (Computer Reseller News), Channel Futures and Into Tomorrow.  Michael has presented at myriad events including The Channel Company's Xchange, The Global Technology Distribution Council's summit, SMB TechFest and more.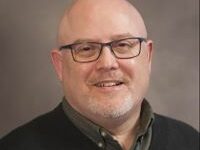 Todd is an experienced Analyst with over 21 years of experience as a technology journalist in a wide variety of tech focused areas.