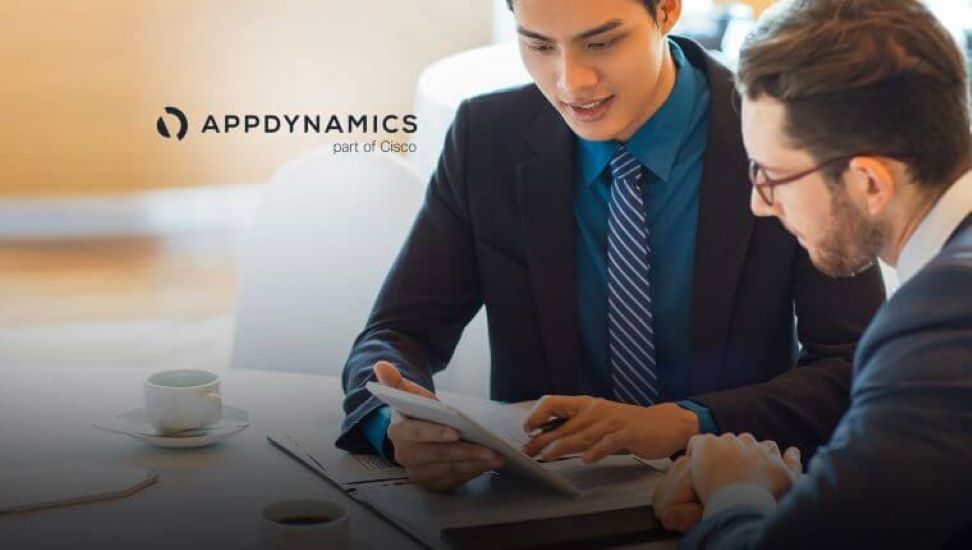 The News: AppDynamics, a part of Cisco, announced SAP Peak, developed to provide technologists with a new set of monitoring tools that are capable of connecting the key components of SAP landscapes with real-time business context. SAP Peak is designed to give enterprises more visibility into their SAP environments and how they are driving business performance. Read the full AppDynamics press release here.
AppDynamics SAP Peak Immediately Strengthens AppDynamics' Overall SAP Monitoring Proposition
Analyst Take: AppDynamics unveiled its AppDynamics SAP Peak with the prime goal of enabling technologists, such as IT units, to use application and performance monitoring tools to surveil their SAP landscape in real-time, including S/4HANA database, logs, metadata, background jobs, and the applications server. With full-stack visibility across SAP and non-SAP components throughout migration, businesses are better able to minimize risk and move to S/4HANA or the cloud.
Further fortifying its launch, SAP Peak builds on AppDynamics' existing SAP monitoring solution by providing new and advanced functionality, including:
Business iQ for Business Scenario Transaction Analytics: Bringing visibility and understanding to how bottlenecks are impacting critical business processes by allowing users to monitor key SAP business scenarios, starting with Order to Cash, and then correlating that information back to business performance.
ABAP Code-Level Visibility: Provides base-level application performance management (APM) functionality for SAP monitoring that includes transaction/code level visibility, dynamic baselining, easier Root Cause Analysis of issues, reduced mean time to repair (MTTR) and application flow maps of the SAP ABAP stack.
Deep SAP Performance Insights: Supplies dashboards that display performance metrics, logs and events for the overall SAP landscape, including processes outside of the user business transactions. These views can help to reduce cost of managing data, save time in performance and regression testing, and help provide visibility into the availability of business-related transactions.
Server and Network Visibility: Facilitates full-stack visibility across SAP landscapes to identify and isolate infrastructure performance issues, further reducing MTTR and breaking down operational silos.
From its inception, AppDynamics needed to emphasize that SAP Peak supports visibility of non-SAP components to immediately assure organizations that adopting the solution does not limit their monitoring to only SAP components. In sum, AppDynamics seeks to provide enterprises the single source of truth for their SAP landscapes, especially in assuring an optimal user experience. Likewise, it pre-empts rival sales and marketing attempts to create fear, uncertainty, and doubt (FUD) by positioning SAP Peak as suitable for SAP-only environments.
The move also augments AppDynamics' portfolio commitment of applying its APM capabilities to strengthen and spur its dual vision shared and fueled by Cisco of providing the "Central Nervous System" for business IT through AIOps. The Central Nervous System blueprint for AIOps unifies smart analytics and machine learning (ML) to streamline and automate business IT operations, particularly in complex hybrid and multi-cloud environments.
AppDynamics SAP Peak: Why Target and Amplify SAP Capabilities?
Heading into 2020, the largest portion of AppDynamics customer base consisted of enterprises. Large enterprises as well as many small-to-medium businesses (SMBs) rely less on third-party APM software since many of them have the internal IT resources to develop their own application monitoring tools.
AppDynamics is specifically targeting SAP since SAP is the most widely adopted enterprise resource planning (ERP) provider with 77 % of all worldwide business transactions touching an SAP landscape in some way. AppDynamics is pursuing this target-rich market opportunity to further expand its presence across the larger enterprises and SMBs that have greater budgets and more resources to invest in APM software.
Moreover, AppDynamics SAP Peak counters the SAP-specific portfolio offerings of key rivals such as Dynatrace, New Relic, and Splunk. New monitoring capabilities in areas such as "Deep SAP Performance Insights" and "Server and Networks Visibility" can oblige rivals to update their APM portfolio development objectives and refresh their APM solution marketing to directly address AppDynamics' MTTR reduction and performance/regression testing time-saving claims.
AppDynamics SAP Peak: Boosts Cisco's Shift to Applications-Centric Portfolio Development
Since Cisco completed its acquisition of AppDynamics for approximately $3.7 billion in cash and assumed equity awards in March 2017, AppDynamics has solidified its position in the enterprise realm, counting major players such as DreamWorks, Salesforce, Vodafone, and Wells Fargo as customers. For Cisco, a key driver of the deal is using its global enterprise channels to drive more AppDynamics business into the larger enterprise space.
The new SAP Peak offering aligns with Cisco's strategic objective of relying less on its flagging network technology revenue streams in areas such as hardware and more on software applications revenues. Cisco's recent fiscal Q4 results provided further evidence of the downward trend in network technology spend by enterprises, exacerbated in part by the global C-19 pandemic. Equally important, I foresee the AppDynamics SAP Peak debut demonstrating Cisco's ability to produce and enable software solutions that drive direct ecosystem support to its applications, lessening reliance on the non-guaranteed cooperation of third-party application developers to enlarge and augment its applications portfolio sales.
In addition, the SAP Peak solution enables Cisco to defend AppDynamics top-tier market position against major rivals, such as Broadcom, IBM, Microsoft, and Oracle from making new inroads into the APM market segment. For Cisco, I anticipate fending off such tech giants, as well as the independent APM suppliers, will become increasingly vital to fulfilling its strategic goal of delivering an applications-first portfolio driven primarily by software and services revenues.
AppDynamics SAP Peak Debut: Key Takeaways
With SAP Peak, I believe AppDynamics significantly bolsters its ability to make further inroads into the larger enterprise and SMB market segments of the global APM market. The offering enables AppDynamics and parent company Cisco to quickly differentiate and steal sales and marketing thunder from rivals in fulfilling the latest and most pressing SAP monitoring demands of enterprises and businesses. Moreover, SAP Peak augments both companies' Central Nervous System vision of driving the AIOps journey for business while also advancing Cisco's strategic goal of further developing an applications-driven portfolio that enlarges its software and services revenue streams.
Futurum Research provides industry research and analysis. These columns are for educational purposes only and should not be considered in any way investment advice.
Other insights from Futurum Research:
Cisco Finishes Fiscal With Solid Results and Conservative Guidance
Cisco Live! — Cisco's Internet for the Future is Meeting COVID-19 and Digital Divide Challenges Today
Cisco Deepens its Cloud and Internet Intelligence with ThousandEyes
Image Credit: SalesTech Star
The original version of this article was first published on Futurum Research.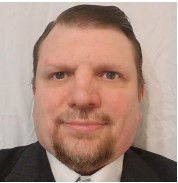 Ron is an experienced research expert and analyst, with over 20 years of experience in the digital and IT transformation markets. He is a recognized authority at tracking the evolution of and identifying the key disruptive trends within the service enablement ecosystem, including software and services, infrastructure, 5G/IoT, AI/analytics, security, cloud computing, revenue management, and regulatory issues.