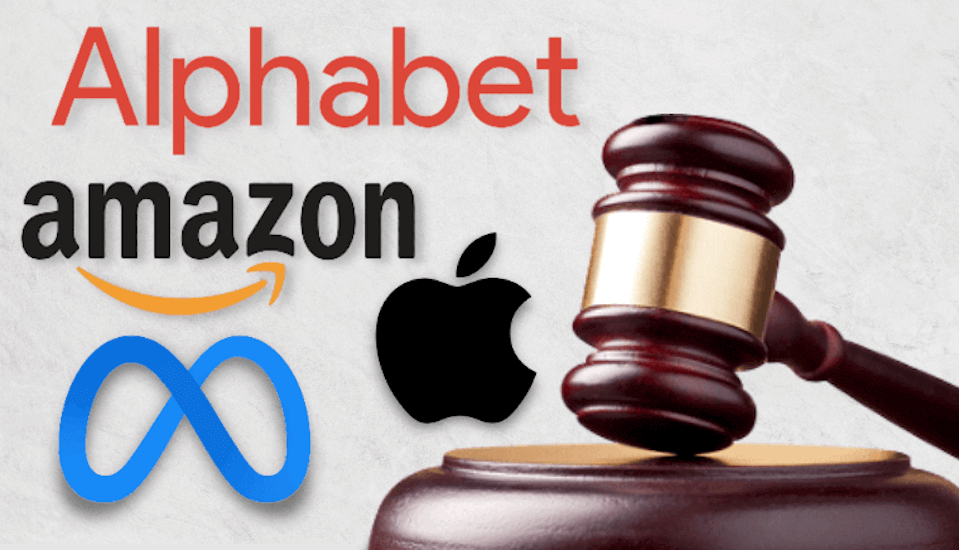 The News: Amazon and Alphabet are redoubling their efforts to lead the tech industry's opposition to a proposed "self-preferencing" antitrust bill in the U.S. Congress that would set new restrictions on how the companies can yield their power in the marketplace. The bill would prohibit tech giants like Amazon, Alphabet (the parent company of Google), Apple, and Meta (the parent of Facebook), from using their dominance to unfairly promote their own products over those of competitors. The "self-preferencing" bill, known as the American Innovation and Choice Online Act, has wide support in Congress and if approved could lead to additional legislation that would strengthen American competition rules. Read the story from The Financial Times via Ars Technica.
Amazon and Alphabet Ramp Up in Self-Preferencing Bill Fight
Analyst Take: Amazon and Alphabet are ramping up in this fight and, as to be expected, are not taking this "self-preferencing" bill lightly. Instead, the tech giants have teamed up and are intensifying their fight and lobbying to lead the battle against legislation which the companies believe is designed to clip their wings in the marketplace. Also as expected, Amazon and Alphabet are joined by industry lobbying groups with large bankrolls that also oppose the legislation.
In the end, this battle of the titans – Big Tech vs. the Government – will decide a thorny issue as it relates to increased oversight and rulemaking.
According to supporters of the bill, these fairness and antitrust issues are important for free competition in the marketplace. In the case of Alphabet, proponents claim it can (and allegedly does) use its powerful Google search engine to provide favorable positioning and promotion for its own product selections or other offerings over competitors online. Those unfair practices are what the legislation would target and prevent.
Big Tech doesn't like it, and I understand that, but I don't see this type of legislation — aimed at Amazon, Alphabet and others — as going away. We are already seeing this in Europe, where consumer data and privacy protection concerns are driving much regulation. It only follows that at some point we will see government start to shift focus on protecting consumers and businesses from artificial pay-to-play product placements and rankings — and it makes sense that some protections be put in place.
This legislation is not a surprise — this topic has been top of mind for quite some time now and it will be interesting to see if this step for balancing competition in the marketplace gets any real traction.
Amazon and Alphabet Bring Democrats, Republicans Together in this Fight
Interestingly, the "self-preferencing" bill, known officially as the American Innovation and Choice Online Act, has produced rare common support from Democrats and Republicans as government leaders focus on reining in the power of the biggest companies in the tech world today in what is purportedly an effort to balance competition.
The bill, co-sponsored by U.S. Sen. Amy Klobuchar (D) and U.S. Rep. David Cicilline (D), targets Amazon, Alphabet, Apple, and Meta. The legislation has passed through House and Senate committees and is waiting for Democratic leaders to move it to a floor vote.
It will be interesting to see what happens moving forward and any efforts Big Tech companies might undertake to derail this legislation as it moves through Congress.
Disclosure: Futurum Research is a research and advisory firm that engages or has engaged in research, analysis, and advisory services with many technology companies, including those mentioned in this article. The author does not hold any equity positions with any company mentioned in this article.
Analysis and opinions expressed herein are specific to the analyst individually and data and other information that might have been provided for validation, not those of Futurum Research as a whole.
Other insights from Futurum Research:
Microsoft Faces Antitrust Scrutiny in Europe for Cloud Services
EU, UK Antitrust Watchdogs Open Investigations into Potentially Anti-Competitive Conduct by Google, Meta in Online Advertising
Earnings Reports, Acquisitions, and Antitrust. Oh My! – The Futurum Tech Webcast
The original version of this article was first published on Futurum Research.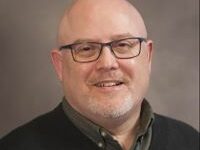 Todd is an experienced Analyst with over 21 years of experience as a technology journalist in a wide variety of tech focused areas.