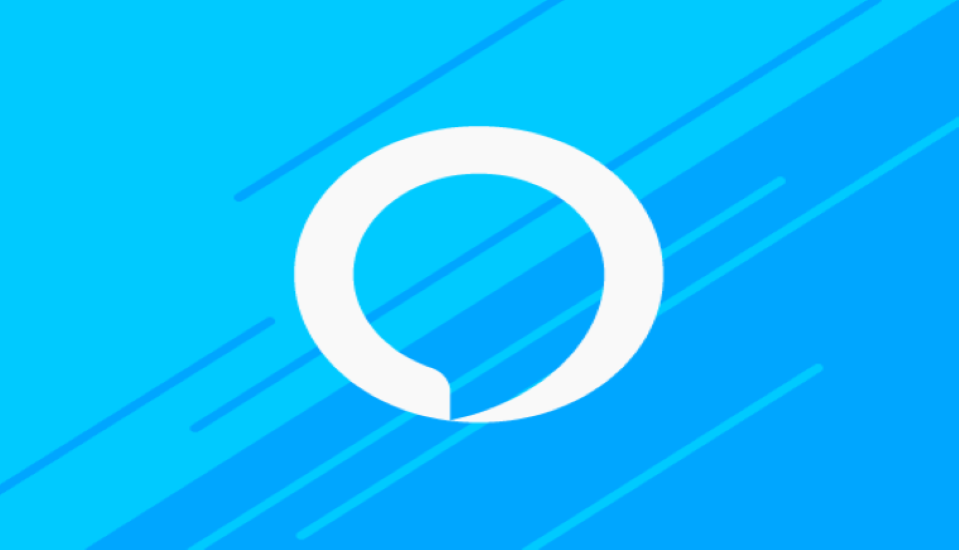 The News: Amazon recently held its Amazon Alexa Live 2022 event where it featured updates for smart home, skilled developers, and device makers that will help create the next generation of ambient experiences for customers in the business-to-business and business-to-consumer markets. Read Amazon's release for more details.
Amazon Alexa Live 2022 Featured Exciting Updates for Smart Home and Connected Devices and Big Developer Incentives
Analyst Take: Amazon's Alexa Live 2022 event featured the Alexa team making a flurry of announcements designed to further strengthen its ecosystem partners on the device and developer fronts and capitalizing on its already strong position in the market . It is undeniable that voice connected devices are highly intertwined in our daily lives, whether it's in the connected smart home, mobile device, vehicle, or in a vertical market that is trying to enhance its services.
Smart Home: Simple, Automated, Informed, Entertained Collaborative and Secure
Similar to C-level staff in the commercial market, consumers want the ability to automate their homes to make their lives simpler, more automated, informed, metric driven, entertained, collaborative, and secure. Naturally, this is no easy task, and one which involves unifying myriad aspects of our lives and industry standards, including things like our daily calendars, surveillance cameras, smart lighting, appliances, automobiles, smart thermostats, smart TVs, smoke alarms, C02 sensors, medical equipment, and more. As much as everyone wants the smart home to be a seamless installation experience, often there are more hiccups than people realize — which is why so many ProAV resellers, physical security resellers, CE retailers (e.g., Best Buy Geek Squad, etc.), and contractors (e.g., general contractor or electrician) are often called in to stitch everything together to make things work properly. As a result, the process is not yet a seamless one, which is where Amazon Alexa comes in.
The Amazon Alexa team is working feverishly to create what it calls the Alexa Ambient Home, where it seeks to create an ecosystem where all devices and services from different companies or brands work together, making the smart home a reality. Consumers want things to be intuitive and serve up ease of use, so designing the underlying technology to just work, with the least amount of pain, is the ultimate goal.
The announcements at the Amazon Alexa Live 2022 event directly address these consumer needs. In that vein, Amazon announced the Alexa Ambient Home kit, which includes myriad APIs that seek to make the experience much richer and unified for users. I really like the Home State API and the Safety and Security APIs that will be able to read different states within the home. For example, imagine having Alexa learning and interpreting the baseline state of the home and any anomaly that deviates from the norm will send an alert. I can see this being useful in so many situations. For example, imagine Alexa hearing a window break, a sensor picking up a gas leak, a person falling, someone accidentally leaving a burner on the stove, rain hitting the roof, a person sleep walking at night, someone choking, a CPAP machine losing power, a child accidentally falling into a bathtub, a person slurring their speech indicating a stroke, and so much more.
Another area that will make the experience much easier for consumers installing gear from different manufactures is the Alexa Connect Kit SDK for Matter, which is support for the Matter protocol enabling better interoperability with other vendors' products. Other APIs that will make the experience richer include the API for Credentials, which allows the user to set up Matter devices much easier by reducing the need to theat proof network credentials; the API for Device and Group Organizations, which will automatically synchronize device and group names between Alexa and applications; and the API for Multi-Admin Simple for Matter, which allows customers to connect preferred Matter Admins to Matter devices.
Developers & Device Makers: Ecosystem Growth, Up-Skilling and More Profitable
The developer and device maker ecosystems are critical to the success and growth of the Amazon Alexa ambient intelligence strategy. The Amazon Alexa developer-focused business unit continues to seek ways of providing tools and incentives to make opportunities more profitable for developers, coupled with tools to make their lives much easier. To date, there are now more than a million developers, brand, and device makers building with Alexa today that seek to develop solutions for the business-to-business and business-to-consumer markets. In the home and hospitality market, smart TV manufacturers seek to make their devices the center of gravity, whether the smart TV is in the living room or hotel room. Automotive manufacturers seek to make the car a more seamless connected experience, whether the passenger is in or away from the car, and medical device manufacturers continue to seek ways of creating better experiences for patients and loved ones managing family members.
A few notable announcements that I believe will resonate with developers and device manufacturers is the Alexa Routines Kit (ARK) which allows devices to activate on their own due to learned routines and hunches. This will allow developers and device manufacturers to pre-configure contextually relevant routines. A key example here is iRobot, a device that learns patterns and then activates based on input and those learned patterns over time. I can see this feature taking hold in environments such as retail, healthcare, hospitality, and automotive markets in the future since they all are trying to predict user behavior in order to provide additional customer delight and entanglement.
Another example of how the Amazon Alexa team is trying to strengthen its ecosystem is through its Skill Developer Accelerator Program (SDAP), Skill Quality Coach, and increased revenue share for developer programs. The Skill Developer Accelerator Program (SDAP) rewards custom skill developers for developing even more high-quality skills, which includes monetary and promotional incentives to increase skill discovery. From a monetary perspective, Alexa skill developers who earn less than $1 million in revenue from in-skill products, subscriptions, or paid skills, Amazon is increasing revenue share to 80/20, up from 70/30 last year. An additional 10 percent value back incentive on top of that brings the total revenue share 90 percent for developers
Wrapping it up, I expect the market for smart connected devices in the business-to-business and business-to-consumer markets to continue to take hold as users want experiences that make their lives more simple, customized, automated, informed, entertained, and secure. The recent announcements from the Alexa team at the Amazon Alexa Live 2022 event fall within these areas, which should continue to develop and grow its already robust partner ecosystem in the future.
Disclosure: Futurum Research is a research and advisory firm that engages or has engaged in research, analysis, and advisory services with many technology companies, including those mentioned in this article. The author does not hold any equity positions with any company mentioned in this article.
Analysis and opinions expressed herein are specific to the analyst individually and data and other information that might have been provided for validation, not those of Futurum Research as a whole.
Other insights from Futurum Research:
Amazon Brand Protection Report Details Proactive Ways The Company is Preventing Counterfeit, Fraud, and Abuse
Alexa, Grow a Tree: Amazon Continues Its Global Sustainability Efforts to Celebrate Earth Month and Plant a Tree for $1 Through the One Tree Planted Project
Amazon's Alexa: Why It Will Become Even More Of A Fixture In Our Lives
Image Credit: Amazon
The original version of this article was first published on Futurum Research.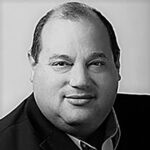 Michael Diamond is an industry analyst and foresight professional with 25 years of experience in the IT channel and market research industry. He is a route-to-market expert covering desktop and mobile devices, collaboration, contact center, ProAV, data center infrastructure, and cybersecurity. Prior to joining Futurum Research, Michael worked for The NPD Group as the sole industry analyst covering indirect channels, cybersecurity, SMB and vertical market trends, data center infrastructure (e.g., enterprise storage, servers, networking), ProAV and PCs. He has been quoted by media outlets such as Bloomberg, Kiplinger, TWICE, OPI (Office Products International), Apple World today, Dark Reading, Enterprise Storage Forum, Credit-Suisse, Footwear News, CRN (Computer Reseller News), Channel Futures and Into Tomorrow.  Michael has presented at myriad events including The Channel Company's Xchange, The Global Technology Distribution Council's summit, SMB TechFest and more.