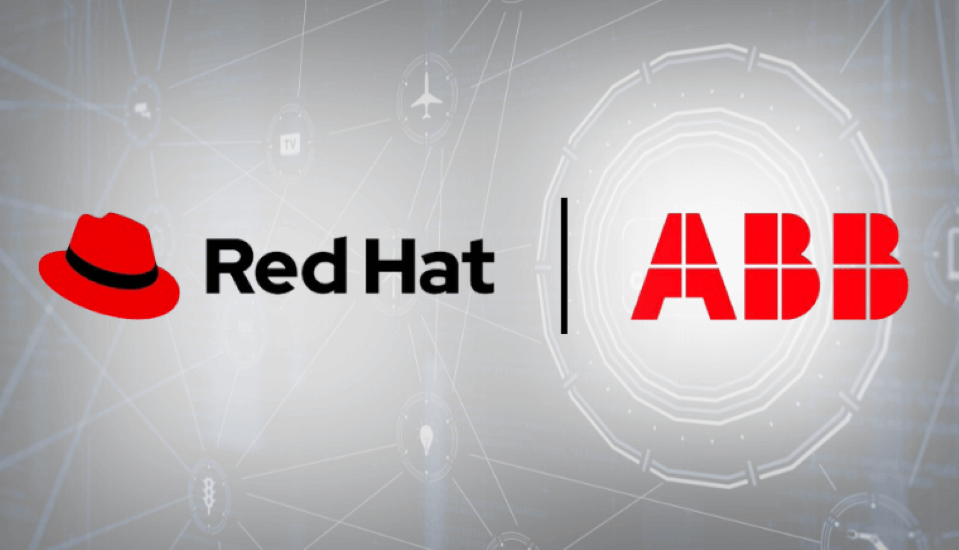 The News: Red Hat and ABB announced a global partnership earlier this week to enable industries using ABB's process automation and industrial software to scale rapidly and flexibly leveraging Red Hat's enterprise platforms and application services built on Red Hat Enterprise Linux. Read the Red Hat Press Release here.
Red Hat Collaborates with ABB on Industrial Edge Computing Offering
Analyst Take: Red Hat's collaboration with ABB on industrial edge computing offerings is a smart move in what is rapidly becoming a competitive battleground for vendors as8212 they look to increase the Total Addressable Market (TAM)` for their solutions. As cloud deployments grow in both scale and velocity and hybrid deployments continue to demonstrate value, edge computing is rapidly becoming a third computing landscape where8212 vendors are vying to gain market share. Red Hat is also looking to gain market share in the edge computing space with its entire portfolio of offerings.
The domain of edge computing presents unique challenges when compared to hybrid and public cloud deployments. Edge use cases have specific latency and security challenges that are forcing vendors to innovate to address these requirements. Against this backdrop, Red Hat has long been focused on adapting its solution portfolio to address the requirements posed by edge deployments.
Red Hat and ABB's collaboration marks another step in Red Hat's trajectory in cementing its solutions as crucial for those looking to deploy edge solutions.
Some Backstory on ABB
While ABB may not be a well-known name in technology circles, the $50bn market cap organization is a behemoth in the industrial sector, with a storied history stretching back more than 130 years. ABB touts 105K employees deployed in over 100 countries.
The ABB business is structured around four core business focus areas: Electrification, Process Automation, Motion, and Robotics & Discrete Automation.
Electrification. ABB's Electrification business offers a portfolio of products, digital solutions and services, enabling smart and sustainable electrification. Offerings encompass digital and connected innovations, including EV infrastructure, solar inverters, modular substations, distribution automation, power protection, wiring accessories, switchgear, enclosures, cabling, sensing, and control.
Process Automation. ABB's Process Automation business offers a range of solutions for process and hybrid industries, including industry-specific integrated automation, electrification and digital solutions, control technologies, software and advanced services, as well as measurement and analytics, and marine and turbocharging offerings.
Motion. ABB's Motion business is the largest global supplier of drives and motors. The company provides customers with a range of electrical motors, generators, drives, and services, as well as mechanical power transmission products and integrated digital powertrain solutions.
Robotics & Discrete Automation. ABB's Robotics & Discrete Automation business provides solutions in robotics, machine, and factory automation. The company is focused on innovation, including work in artificial intelligence, an ecosystem of digital partnerships, and the expansion of production and research capabilities through a $150 million investment in a new world class robotics factory in Shanghai.
What's Ahead for Red Hat and ABB in the Edge Computing Landscape
Given ABB's breadth in the industrial sector, the organization represents a perfect partnership candidate for Red Hat as it looks to extend its footprint in the edge computing landscape. Red Hat and ABB intend to streamline the transition from automated to autonomous operations and address current and future manufacturing by leveraging using open-source technologies.
As organizations look to focus on the collection, management, and analysis of industrial data it is vital to radically improve the efficiency of operations while addressing safety and security, and also working to drive seismic shifts in productivity. In order to achieve this, Red Hat is looking to leverage the OpenShift platform to deliver virtualization and containerization of automation software with Red Hat OpenShift.
According to Red Hat, this will deliver advanced flexibility in hardware deployment, which can be optimized according to application needs. An additional focus area for Red Hat and ABB is a focus on efficient system orchestration, enabling real-time, data-based decision-making at the edge and further processing in the cloud.
Red Hat and ABB Collaborate at the Software Level
Red Hat OpenShift, combined with RHEL as an underlying layer, provides ABB with a consistent application platform, from small single node systems to scaled-out hyperconverged clusters, which can be used to simplify development and management efforts for ABB's customers. OpenShift increases the deployment flexibility and scalability of ABB edge platform for industrial software applications called Ability Edgenius.
Red Hat and ABB have also collaborated to increase the capabilities of ABB's Ability Genix Industrial Analytics and AI Suite, which looks to deliver an enterprise-grade platform and applications suite that leverages industrial AI to drive Industry 4.0 digital business outcomes. The goal of this partnership is to enable ABB to have access to capabilities like zero-touch provisioning (remote configuration of networks), which can increase manageability and consistency across plant environments.
Moving Forward
As edge computing matures and use cases continue to emerge, I expect to see more collaborations like this between Red Hat and ABB coming to market. Red Hat is prudent to look to collaborate with  industrial edge vendors such as ABB, and from the ABB perspective, it makes sense to partner with an industry leader like Red Hat to augment their solutions and drive efficiencies in deployment and Day 2 operations.
Red Hat is rightly focused on three areas in the Edge computing space; Enterprise, Operations, and Provider, and Red Hat's alliance with ABB is consistent with this strategy. The Operations edge use cases look to focus on industrial edge devices, with significant involvement from operational technology (OT) teams. The operations edge is rapidly becoming an environment where enterprises look to gather, process, and act on data, as close to on-site operations as possible.
Red Hat's focus on Operations edge looks to drive the analysis of inputs in real time in order to provide improved and immediate actionable decisions. In order to deliver the performance and the security requirements dictated by these use cases, the compute deployments are increasingly happening on-site.
Red Hat's focus on delivering validated patterns for these use cases will assist customers looking to both deploy rapidly and at scale. Red Hat Edge's validated patterns are detailed deployments that look to deliver pre-defined edge computing configurations that bring together the Red Hat portfolio and technology ecosystem providers — in this case ABB. I look forward to seeing what's ahead for these companies as the edge computing landscape continues to evolve.
Disclosure: Futurum Research is a research and advisory firm that engages or has engaged in research, analysis, and advisory services with many technology companies, including those mentioned in this article. The author does not hold any equity positions with any company mentioned in this article.
Analysis and opinions expressed herein are specific to the analyst individually and data and other information that might have been provided for validation, not those of Futurum Research as a whole.
Other insights from Futurum Research:
At Red Hat Summit 2022, the New Red Hat Enterprise Linux 9 Release Shows How Far RHEL Has Come as a Success-Driven Igniter of Linux and Open Source for Enterprises
Red Hat Announces Red Hat Application Foundations, Designed to Deliver Enhanced Cloud Capabilities for Streamlined Application Development and Delivery in the Cloud
HPE Discover 2022 News: HPE Deepens Relationships with Red Hat and SUSE
The original version of this article was first published on Futurum Research.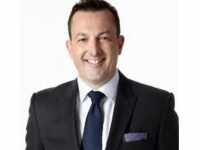 Steven Dickens is Vice President of Sales and Business Development and Senior Analyst at Futurum Research. Operating at the crossroads of technology and disruption, Steven engages with the world's largest technology brands exploring new operating models and how they drive innovation and competitive edge for the enterprise. With experience in Open Source, Mission Critical Infrastructure, Cryptocurrencies, Blockchain, and FinTech innovation, Dickens makes the connections between the C-Suite executives, end users, and tech practitioners that are required for companies to drive maximum advantage from their technology deployments. Steven is an alumnus of industry titans such as HPE and IBM and has led multi-hundred million dollar sales teams that operate on the global stage. Steven was a founding board member, former Chairperson, and now Board Advisor for the Open Mainframe Project, a Linux Foundation Project promoting Open Source on the mainframe. Steven Dickens is a Birmingham, UK native, and his speaking engagements take him around the world each year as he shares his insights on the role technology and how it can transform our lives going forward.