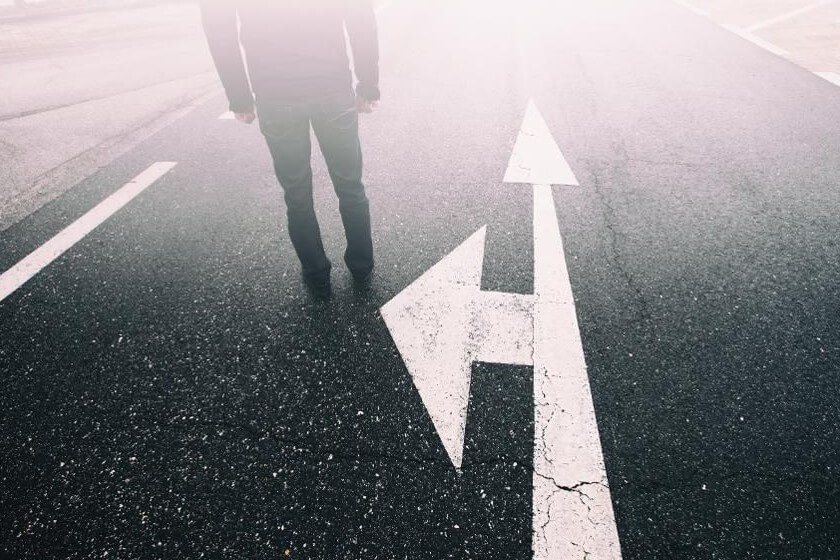 Everyone is talking about the power of AI and it's slowly invading our lives—emphasis on slowly. While you might have a few AI assistants and connected devices in your house, the business world hasn't fully jumped on board yet with AI. Sure, the forward-thinking companies have and those are the headline we are seeing, but I'm talking about full adoption from the mom and pop shops all the way up to the enterprise level, spanning across all industries. We all understand the power and the potential of AI, but we don't seem to discuss the AI deployment challenges that many businesses are likely facing.
We see statistics like 61 percent of companies with an innovation strategy are using AI to identify opportunities in data and think that a majority of companies must be adopting AI. But that stat is a little misleading. How many companies have an innovation strategy? So, what's 61 percent of that number? I think we need to get rid of these misleading stats and focus on what is holding businesses back.
Let's take a look at the common AI deployment challenges and discuss a few tips to help you overcome the hurdles in your way so you can eventually be part of the statistic that will say that majority of businesses are using AI.
Hurdle #1: AI is Not a Business Initiative
A lot of businesses are still looking at AI as a technical advancement instead of a business initiative. Unfortunately, this is the wrong way of thinking. AI's implementation is not just another task for your IT department. Those that still have a hand in daily business activities will need to have a hand in building and maintaining the AI model as well.
The whole team must be on board to experience success. To jump this hurdle, change your thinking. Increase your budget to make room for AI implementation like any other business initiative. Gather support from throughout the organization, from the top to the bottom. Implementation will take full cooperation from all aspects of your business. It's time to get prepared for it.
Hurdle #2: Employee Apprehension to AI
In the same breath as Hurdle #1, I can add this one. If you don't have support from the entire organization, adoption will likely fail. Listen to your employees about their fears and discomfort using AI. It might be something as simple as lack of knowledge and lack of skills on the subject.
To ease the pain, implement education and training to help bridge the skills gap. Invest in your employees and they'll return the favor with loyalty most likely. If you're not sure where to start with your upskilling and retraining program, I've got you covered with my article on that topic. A successful retraining program will pay dividends for your company for years to come.
Hurdle #3: Lack of Business Model for Your Needs
Think you don't need AI in your business? I say you're just not thinking out of the box enough. Do your employees complete the same tasks on a daily basis? Do you have an HR department that's hiring and onboarding new talent on a regular basis? Do you have sales and marketing departments that collect data on customers? Some form of AI could be used in every one of these situations and this is just the tip of the iceberg.
Give your employees the right tools and open the door to innovation. You never know what someone will think of. If you empower them to create and find solutions that work for them, you'll see that AI can fit in every business model.
Hurdle #4: Stuck with Legacy Infrastructure
At the same time, you can't expect employees to use AI if you're still using clunky legacy systems that hinder progress. I've said it so many times before, it's 2018, legacy systems have got to go.
Find new technology that AI can be compatible with that will make your business run smoother. You can't let your old infrastructure hold you back if you want to remain competitive.
Hurdle #5: Not Enough Data to Make AI Work
AI is a data-driven technology. It must have base data as well as a constant stream of data to keep it up and running.
It isn't that businesses don't have a surplus of data to use because I'm sure we all know how much data businesses collect. But, AI hinges on the right kind of data, not just any data. You can't expect to use a predictive analytics model for sales if you don't have any data on your customers or your leads.
Before you implement AI within your business, consider the problems AI will need to solve. Then, working with your employees, consider the data your machine will need to have to solve them. If you don't have that data, prepare your data set now before later. This will ensure you have all of the quality data you need to stay ahead of the game.
AI Deployment Challenges — Just the Beginning
These AI deployment challenges and hurdles may be just the beginning for your business. I'm sure each business will have nuanced problems that could be potential roadblocks. But the other key here is opening the lines of communication. Work with your employees and managers to discuss and understand the roadblocks standing in your way. If you do, you'll definitely come out on top.
The original version of this article was first published on Forbes.
Daniel Newman is the Principal Analyst of Futurum Research and the CEO of Broadsuite Media Group. Living his life at the intersection of people and technology, Daniel works with the world's largest technology brands exploring Digital Transformation and how it is influencing the enterprise. From Big Data to IoT to Cloud Computing, Newman makes the connections between business, people and tech that are required for companies to benefit most from their technology projects, which leads to his ideas regularly being cited in CIO.Com, CIO Review and hundreds of other sites across the world. A 5x Best Selling Author including his most recent "Building Dragons: Digital Transformation in the Experience Economy," Daniel is also a Forbes, Entrepreneur and Huffington Post Contributor. MBA and Graduate Adjunct Professor, Daniel Newman is a Chicago Native and his speaking takes him around the world each year as he shares his vision of the role technology will play in our future.