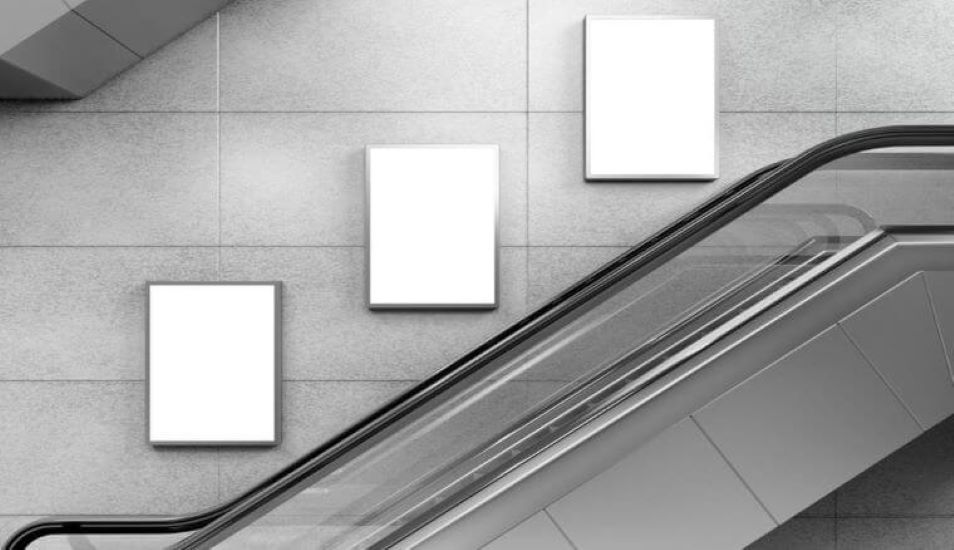 You know what they say: every problem is an opportunity in disguise. In 2020, CMOs were hit with many problems, from slumping sales to changing distribution and delivery methods to fully redeveloped business models. Still, that doesn't mean the problems were all bad. Indeed, the 2020 Digital Transformation Index showed that 62% of companies reported having to completely rethink operational models as a result of the pandemic. Still, 70% of these respondents also found this to be an exciting opportunity.
What do these shifts inside the organization, along with quickly evolving customer expectations, mean for today's CMOs? While rapid changes to the business climate creates greater urgency for agile leadership, there are distinct focus areas for CMOs. In a recent report Futurum Research completed in partnership with Capgemini, Five Key Challenges and Opportunities for CMOs Delivering the Future of Customer Experience, we sought to narrow it down to a few main trends that could be valuable for CMOs in the coming year. Here, I'll distill those a bit as we try to make sense of how the relentless forward progress of technology will intersect with the realities of a post-pandemic world.
Opportunities for CMOs in 2021: More Channels of Communication—and Cooperation
If the past year has proven anything, it's that there are myriad ways to accomplish the same goal, especially when technology is involved. So many new channels now exist to reach customers, including the growing voice and audio space driven by the emergence of natural language processing. And each of those channels represents a new flow of data CMOs can use to not just communicate but learn about their customers. This year's biggest opportunity for CMOs is finding the right martech stack to maximize these channels and the data they're able to pull from it. This incorporates everything from what and how data is collected, to the tools that manage and enrich the data, then finally the visualization and application of this data. It's a big undertaking, but achievable. Especially with so many global technology leaders building both the technology and integration to make this possible.
However, Just like every problem presents an opportunity, the converse is also true: every opportunity can also present problems. For instance, with such an intense amount of data flowing into the enterprise, how are humans going to be able to not just manage it, but maximize the value extracted from this data? The answer for most companies: they can't—at least not with the current people and tools at their disposal. This will be a year when CMOs need to reach out beyond their desk, their department, and their company to build ecosystems of partnership to maximize value and ROI.
And AI, while being positioned as somewhat the catch all for proliferating customer experience and data management won't be enough. Yes, AI is great. But AI alone isn't enough to make sense of the data being generated today. This amount of AI requires actual human teams to power through, make sense of the insights and recommendations, and determine which trends make sense—and are most likely to stick—in a post pandemic world. Long story short: 2021 is not a time to build a marketing island. It's a time to create a bustling and collaborative marketing universe.
Opportunities for CMOs in 2021: Embracing the Right Amount of Digital
As we saw this past year, digital is capable of keeping several industries afloat. The question for CMOs is how much digital will remain front and center once physical spaces are allowed to fully reopen and consumers once again feel safe entering them. The smartest CMOs know that this isn't going to be the same for all businesses and industries. These CMOs will not rely too heavily on digital but will focus on studying the behavior of their customers to see how many are easing off online sales in favor of physical experiences and services. It's a puzzle that will have a different solution for every business and customer base. And the CMO will be uniquely suited to solve it.
Opportunities for CMOs in 2021: Focusing on the Real Customer
According to Epsilon, 80% of consumers are more likely to make a purchase from a brand that provides personalized experiences. However, when looking around the world we live in, we still have plenty of shopping and buying experiences that aren't personalized. The reality is most of us want to experience personalized service, but we do accept sub-par reality if it's all we have access to. Just think: the grocery store, the gas station, your kids' school, even Netflix: personalization still leaves a lot to be desired, and we as consumers continue to buy/participate/deal with it because it's the best we have available in any given moment.
Furthermore, the above-mentioned 80% of us that seek personalization represents an opportunity for CMOs to identify how businesses can approach data and technology to strive toward greater personalization. This year, CMOs should sense greater urgency to determine the best route to truly help their company differentiate themselves from the typical mediocrity of most personalization as it currently stands. AI, Advanced analytics and customer data platforms (CDPs) can help them gain insights about individual customers in a way they have not been able to in the past. The digital ecosystems built above will help them meet customers where they are and where they want to be—while increasingly paying attention to security and privacy. Technology itself will help make these experiences more seamless and satisfying all around. Better first, perfect never.
The reality is, being a CMO in 2021 will require a tremendous amount of empathy and patience—for customers and for oneself. Just as you are dealing with a new influx of work and customer behaviors, customers and companies are trying to figure out how to survive and thrive in a post-pandemic world. How much remote work do they want to continue doing? How much school do they feel safe sending their kids to? How often do they feel comfortable going out to eat, shop, or enjoy a class or show? Even they don't know that yet. So patience remains a virtue. 2021 will be a chock full of opportunity, but it may not be possible to look into your magic ball—or martech stack—or CDP—and predict your future quite yet.
Futurum Research provides industry research and analysis. These columns are for educational purposes only and should not be considered in any way investment advice.
The original version of this article was first published on Forbes.
Daniel Newman is the Principal Analyst of Futurum Research and the CEO of Broadsuite Media Group. Living his life at the intersection of people and technology, Daniel works with the world's largest technology brands exploring Digital Transformation and how it is influencing the enterprise. From Big Data to IoT to Cloud Computing, Newman makes the connections between business, people and tech that are required for companies to benefit most from their technology projects, which leads to his ideas regularly being cited in CIO.Com, CIO Review and hundreds of other sites across the world. A 5x Best Selling Author including his most recent "Building Dragons: Digital Transformation in the Experience Economy," Daniel is also a Forbes, Entrepreneur and Huffington Post Contributor. MBA and Graduate Adjunct Professor, Daniel Newman is a Chicago Native and his speaking takes him around the world each year as he shares his vision of the role technology will play in our future.