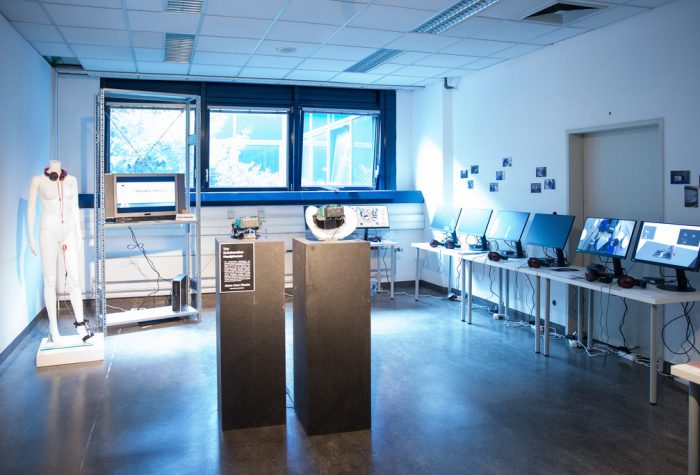 The digital world is constantly changing—a good thing, especially because new advancements and tools are what propel businesses and entire industries (like healthcare) forward. It only works, though, if you're looking not only at what tech is doing now, but what's coming next, too.  In this vein, my partner, Daniel Newman, recently brought you five predictions on how blockchain will drive digital transformation and discussed his AI and automation predictions for the future. Today, I'm here to share how 2018 will be the year of AI and insights as a service (IaaS). What can you expect, and what can you do to stay ahead of the curve? Let's explore.
What To Expect from AI in 2018
A new report from Forrester, Predictions 2018: The Honeymoon for AI Is Over, shed some light on how the AI market will evolve in the coming year. For starters, 70 percent of enterprises surveyed reported they would be implementing AI within the next 12 months. The market, then, will grow significantly, but there could also be growing pains as companies move beyond the theory of AI and into its practical application. Here are some high points from Forrester:
As AI becomes more widespread, more companies will struggle with deployment and governance—a job, perhaps, for the increasingly important Chief Data Officer (CDO). More on that soon.
Companies will use AI to speed and improve processes and interactions for the customer, not just the organization—and in real time, too. In fact, 20 percent of enterprises report they plan to invest in AI that will provide recommendations, make decisions, and offer guidance to both customers and customer service technicians in the moment. No waiting.
Point and click analytics are great, but AI offers more—and companies are increasingly getting on board. Forrester reports 25 percent of enterprises will use conversational interfaces like natural language processing to help streamline everything from search to customer queries. This shift is an expected one: I recently covered Amazon's Jeff Bezos' utilization of the tech through Alexa as part of the online sales giant's already-robust AI strategy. Read: Bezos on Amazon's AI and Machine Learning Strategy.
I'd be remiss to discuss AI's potential without mentioning the elephant in the room. I believe 2018 will be the year of AI, but I also anticipate that as AI heats up, so, too, will the questions surrounding its boundaries and ethics. We need to keep our eyes open. For more on this topic, read: 100 Year Study on Artificial Intelligence: Why It Matters and The Ethics of Artificial Intelligence.
What to Expect from IaaS in 2018
The IaaS market—that is, the slew of cloud-based services that provide not only data and insights to clients but also helps them leverage that data into action—is expected to be worth 3.33 billion by 2021. What's the difference between software as a service (SaaS) and IaaS, you ask? The key is in the action; SaaS solutions do indeed provide insights, but companies are left to implement those insights on their own. IaaS takes it a step further, giving companies concrete ways to maximize those insights in ways that help meet specific business objectives using a combination of company data, syndicated data from third parties, and usage data from SaaS solutions. The result? IaaS providers can help clients improve business productivity, processes, and benchmarking (see Figure 1).

Figure 1. Source: Simplilearn
Now that you know what IaaS is, let's talk about what it's poised to do. Keep in mind that the key markets for IaaS are business, finance, retail, media, and telecommunications. In those industries and many others, the public versus private cloud conversation has been a long and valid one. But, according to Forrester, half of enterprises are expected to adopt a public-cloud-first policy when it comes to data and analytics, prioritizing perks like flexibility and cost savings—a shift that is sure to fortify the IaaS boom.
Furthermore, Forrester predicts more Chief Data Officers (CDOs) will look to use the power of data to innovate and improve processes rather than support the status quo and fix current organizational shortcomings, and more than half will report directly to the CEO (a figure up more than 15 percent from last year's numbers). What does it all mean? Think about it: more innovative thinking, more reporting to decision makers—it adds up to action, just the thing IaaS is looking to deliver.
The Bottom Line
Neither AI or IaaS could thrive—let alone exist—without big data analytics and the doors it continues to open. As we shift into 2018, ask yourself if you're doing all you can to grow your business with actionable insights from big data. Are your managers utilizing the information data is providing, or are they falling short? The time to evaluate is now.
Additional Resources on This Topic
AI and automation predictions for the future
How Much Data is Enough Data
Why Deep Learning (and AI) Will Change Everything
Photo Credit: Ars Electronica Flickr via Compfight cc
This article was first published on Futurum Research.
Shelly Kramer is a Principal Analyst and Founding Partner at Futurum Research. A serial entrepreneur with a technology centric focus, she has worked alongside some of the world's largest brands to embrace disruption and spur innovation, understand and address the realities of the connected customer, and help navigate the process of digital transformation. She brings 20 years' experience as a brand strategist to her work at Futurum, and has deep experience helping global companies with marketing challenges, GTM strategies, messaging development, and driving strategy and digital transformation for B2B brands across multiple verticals. Shelly's coverage areas include Collaboration/CX/SaaS, platforms, ESG, and Cybersecurity, as well as topics and trends related to the Future of Work, the transformation of the workplace and how people and technology are driving that transformation. A transplanted New Yorker, she has learned to love life in the Midwest, and has firsthand experience that some of the most innovative minds and most successful companies in the world also happen to live in "flyover country."