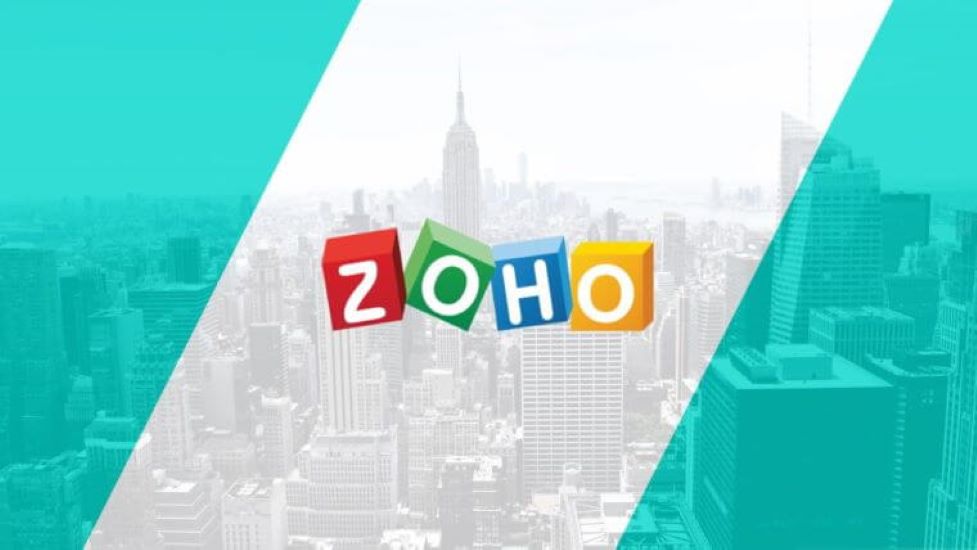 The News: Zoho recently conducted ZohoDay 2022, the company's annual analyst summit, in Austin, TX. Zoho kicked off the event spotlighting its new milestones consisting of achieving a rate of 38% year-over-year growth and surpassing the 80 million user mark. Day Two of the event included sessions to meet with Zoho executives and SMB customers to further demonstrate the company's value proposition. Read the Zoho Press Release here.
ZohoDay 2022: The Key Day Two SMB Panel Takeaways That Are a Key Part of Zoho's Value Prop
Analyst Take: Zoho has a wide range of customers across the spectrum, ranging from enterprise to SMB. One part of the recent ZohoDay 2022 annual analyst summit that I particularly enjoyed was showcased on Day Two of the event, where we had the opportunity to hear more about Zoho's commitment to the SMB market and some of the customer stories that were shared as part of the event.
At the ZohoDay 2022 event, Zoho announced the opening of 59 new global hub-and-spoke offices in rural areas and small cities over the last two years, designed to expand into new markets and further support local communities integral to its Transnationalism Localism initiative, as well as augmenting its company-wide annual growth and user mark milestone accomplishments.
Zoho shrewdly leveraged the analyst summit to spotlight the company's commitment to developing resilient solutions that support all businesses, many of which have been negatively impacted by recent economic uncertainty. As such, Zoho is also growing the company's portfolio and investments in the automotive, robotic, and health care solution areas. These investments include companies focused on smart electric utility vehicles and powertrains manufacturer (Boson), electric motorcycles (Ultraviolette Automotive), Magnetic Resonance Imaging Scanners (Voxelgrids), and robotics/AI-powered solutions for social issues like hazardous working conditions (Genrobotics).
ZohoDay 2022: The Zoho Value Prop in Action — SMB Customer Panel with Counter Culture, Hera Hub, and Zoom Car
On Day Two of the Analyst Summit, Zoho also provided a SMB panel, including Q&A with the featured Zoho customer SMB panelists and a deeper look at how Zoho solutions fulfilled their distinct SMB needs. The panelists included:
Corey Reid, Counter Culture Coffee
Felena Hanson, Hera Hub
Akshay Bhama, Zoomcar
Here is a brief overview of the panel discussion and panel participants.
Counter Culture. For more than 25 years, Counter Culture has been a pioneer of coffee quality and sustainability. The company's coffee department continues to cultivate relationships with growers and organizations around the world to build trust, improve quality, and foster transparency. Corey Reid spotlighted the company's first-issued Transparency Report as demonstrating Counter Culture's commitment to detailing relationships with suppliers, including the quality of the coffee purchased and the prices paid to help awareness around the connection between such metrics and the wellbeing of coffee farmers.
For Counter Culture, the Zoho One solution helped the company improve its business processes through providing company-wide automation on a common platform. This included fulfilling the three topmost needs of streamlining and accelerating user adoption, implementing automation on a common platform, and overall process improvement. Right now, about half of Counter Culture's 100+ employees use Zoho CRM with more planned for onboarding.
Hera Hub. An international female-focused coworking space and business accelerator, Hera Hub's platform supports members through education, mentoring, and collaboration, while the office environment gives them access to professional productive workspace where they can develop business, built on the foundation of a supportive community.
Hera Hub founder Felena Hanson highlighted the myriad ways Hera Hub plays an instrumental role in support for new business owners and entrepreneurs in setting up and building their businesses. As a result, margins are low in meeting these first-time business owner needs. As such, this puts a premium on the Zoho solutions used by Hera Hub to deliver difference-making value across this demanding environment — and Zoho is indeed delivering.
Zoomcar. India-based car sharing platform, Zoomcar, headquartered in Bangalore, now operates in 34+ cities. Akshay Bhama, a Senior Business Manager at Zoomcar, shared that the company has over 20,000 cars on its platform across India, Southeast Asia, and the Mideast/North Africa region and expects to attain profitability in India by the end of 2022. He shared his process of evaluating and testing out the trial versions of multiple solutions including LeadSquared, Zoho, and Salesforce, and that Zoomcar ultimately settled on the Zoho CRM due to its functionality, cost effectiveness, and customization flexibility.
Taken together, Bhama believes that Zoho offers significant value for its money and today, Zoomcar manages 15,000 customers on the Zoho CRM. After witnessing the product's ability to improve business outcomes, as it scales, the company plans to add more users and manage more customers in the Zoho CRM.
ZohoDay 2022: Key Day Two SMB Customer Takeaways
From my view, one key common theme across all the SMB panelists participating in ZohoDay is that their Zoho solutions worked smoothly with their other existing solutions, which can include various Google and Microsoft applications. This ease of use speeds the initial adoption process, while providing Zoho the opportunity to grow its presence as customers grow and scale, including from SMBs to enterprise. For example, Zoho excelled at ensuring properly working calendar invites that interwork smoothly with other calendar platforms, which are vital to the Hera Hub business and cannot be taken for granted.
Another key takeaway from Day Two's SMB customer stories that is remarkably consistent from my perspective is the top priority each of the three businesses expressed for supporting their communities. Each of the participants conveyed how community values are integral to their business development and strategy and play a key part in important areas, ranging from workforce recruitment to fulfilling sustainability goals. The strong support for community aligns with Zoho's own strategic support of local communities, and I believe provides yet another reason that Zoho is growing at a swift pace and achieving noteworthy milestones.
Disclosure: Futurum Research is a research and advisory firm that engages or has engaged in research, analysis, and advisory services with many technology companies, including those mentioned in this article. The author does not hold any equity positions with any company mentioned in this article.
Analysis and opinions expressed herein are specific to the analyst individually and data and other information that might have been provided for validation, not those of Futurum Research as a whole.
Other insights from Futurum Research:
Zoho Launches Zoho Marketing Plus, a Unified Marketing Platform Designed to Increase Effectiveness of Marketing Strategies
Zoho Launches Low-Code Version of Zoho Creator Platform to Empower Businesses
Zoho Boosts Zoho One with New Platform Enhancements and Services
Image Credit: The Record
The original version of this article was first published on Futurum Research.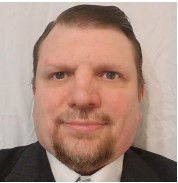 Ron is an experienced research expert and analyst, with over 20 years of experience in the digital and IT transformation markets. He is a recognized authority at tracking the evolution of and identifying the key disruptive trends within the service enablement ecosystem, including software and services, infrastructure, 5G/IoT, AI/analytics, security, cloud computing, revenue management, and regulatory issues.