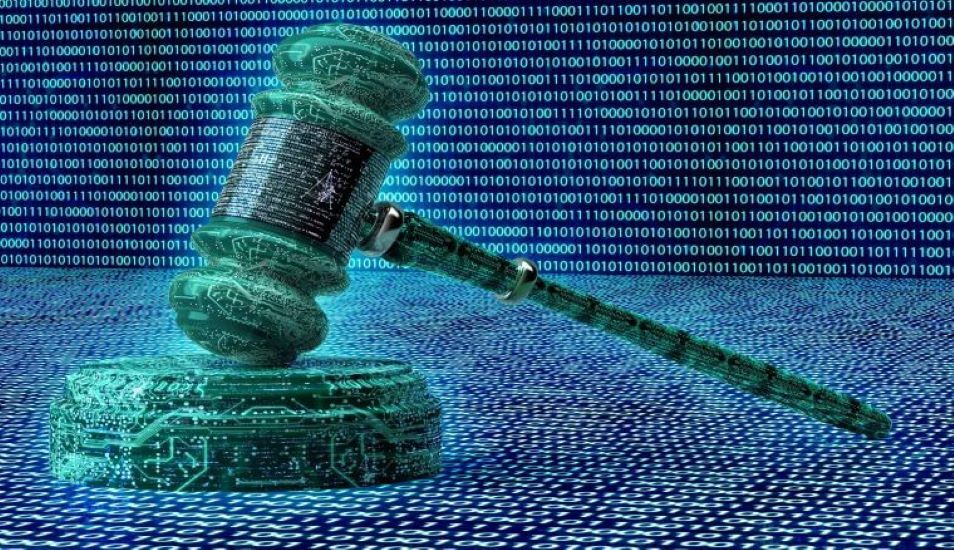 The News: After just a few short months of deliberation, the three-judge panel of the 9th Circuit Court of Appeals tasked with evaluating the FTC's antitrust case against Qualcomm unanimously ruled in Qualcomm's favor this week. Qualcomm's landmark antitrust victory against the FTC ends a years-long ordeal of the absurd for the US technology giant best known for its work on 4G, 5G, cellular modems, Snapdragon chipsets, and its fundamental technology IP portfolio.
Qualcomm's Victory is Also a Win for the Technology Industry, US National Defense, Investors, and Consumers
Analyst Take: This week's 9th Circuit's ruling, which you can read here, entirely vacates an earlier decision by District Judge Lucy Koh, who had, as you may recall, inexplicably sided with the FTC despite the agency's dubious theory of the case, the not-so-subtle influence of Huawei and Apple (at the time both Qualcomm antagonists) on the agency's mixed bag of witnesses and evidence, and perhaps most important of all, the agency's failure to produce a cogent argument as to why any of Qualcomm's licensing practices constituted anticompetitive behavior. In fact, not only had the FTC failed to make their case before the District court, but evidence and testimony presented during oral arguments empirically proved that Qualcomm's technology licensing model had both accelerated and enabled competition in the mobile chipset market – the precise opposite of what the FTC had alleged. Still, Judge Koh had issued a ruling that not only flew in the face of facts and reason, but also, recklessly, threatened to take a wrecking ball to the fundamental intellectual property protections that the mobile and other adjacent industries depend on to continue to drive critical innovation forward. (For a full recap and analysis of the case and of Judge Koh's ruling, you can read my article: Something is Afoot at the Circle Koh: FTC v. Qualcomm Just Went Off the Rails, But There is No Reason to Panic.
What is a bit frightening about this case is that, had the 9th Circuit of Appeals decided to uphold Judge Koh's ruling, the ripple effect of harm it would have caused would have extended well beyond the world of Qualcomm. At minimum, companies like Intel, Ericsson, and Nokia would have been impacted as well, but more importantly, the entire US technology ecosystem, which is so dependent on silicon, innovation, and fair, reasonable, and non-discriminatory technology licensing, would have been crippled, particularly with regard to 5G at a most critical moment in its deployments. And who, but China and Huawei, would have reaped the obvious benefits of that grave misstep? This was perhaps one of the reasons why the Department of Justice, which also has jurisdiction over antitrust cases in the United States, conspicuously opposed the FTC, and joined Qualcomm in its appeal. But it's all over now: The 9th Circuit of Appeals made the right choice, and effectively drove a stake into Judge Koh's mind-numbingly bad ruling.
I do want to highlight one key aspect of the 9th Circuit's decision that may have gotten lost in the rush to report on the ruling, however, and that is that the 9th Circuit's decision is not just a victory for Qualcomm. It is also a victory for the mobile industry at large, a victory for consumers and investors, and a victory, of course, for innovators as well. The widespread sigh of relief when the court reaffirmed over a century of fundamental IP law that Judge Koh might have otherwise upended, could be felt as much as heard around the world.
I also cannot emphasize enough the extent to which the US technology ecosystem dodged a bullet — a bullet ultimately fired by Judge Koh, but insidiously loaded into the FTC's gun by China years earlier. The 9th Circuit Court decision is therefore a geostrategic victory for the United States as well, and I hope a learning moment for the FTC. It isn't so much that Qualcomm turned out to be innocent of the antitrust accusations leveled against them, which they were. It is also abundantly clear that this case should have never been brought against Qualcomm at all, and for a number of reasons which should have been obvious to the agency from the start. Then FTC Commissioner Maureen Ohlhausen, in an attempt to warn the agency against moving forward with the case, had even taken the extraordinary step of writing a letter outlining her concerns:
"My practice," she wrote in 2017, "is not to write dissenting statements when the Commission, against my vote, authorizes litigation. […] On the rare occasion when I do write, it has been to avoid implying that I disagree with the complaint's theory of liability. I do not depart from that policy lightly. Yet, in the Commission's 2-1 decision to sue Qualcomm, I face an extraordinary situation: an enforcement action based on a flawed legal theory (including a standalone Section 5 count) that lacks economic and evidentiary support, that was brought on the eve of a new presidential administration, and that, by its mere issuance, will undermine U.S. intellectual property rights in Asia and worldwide. These extreme circumstances compel me to voice my objections."
A "flawed legal theory" indeed, which did, as it turns out, "lack economic and evidentiary support," and which could have absolutely "undermined US intellectual property rights in Asia and worldwide." Despite Ohlhausen ringing the alarm bell as loudly as she could and spelling out the specific dangers of the case back in 2017, no one at the FTC heeded her warning. Nor did it seem that anyone involved in the case, at any time between then and now, stop to wonder why the now blacklisted Huawei, believed to act as an agent of the Chinese military, was so helpful in trying to assist the FTC in its efforts to undermine 5G rival Qualcomm and, by extension, US technology leadership in general.
When Qualcomm filed its appeal with the 9th Circuit back in 2019, I explained why Judge Koh's decision would eventually be overturned. Then, when oral arguments were presented to the 9th Circuit's three-judge panel earlier this year, I highlighted some of the most critical ways in which the FTC had failed to make their case. This week, I was happy to be proven right on both counts. In its decision, the 9th Circuit Court of Appeals didn't mince words, and left no ambiguity for either the FTC or Judge Koh to pick at. Here are the most important parts:
On SEP licensing and FRAND: "First, Qualcomm's practice of licensing its SEPs exclusively at the OEM level does not amount to anticompetitive conduct in violation of § 2, as Qualcomm is under no antitrust duty to license rival chip suppliers. To the extent that Qualcomm has breached any of its FRAND commitments, a conclusion we need not and do not reach, the remedy for such a breach lies in contract and patent law."
On "no license, no chip" and royalty surcharges: "Second, Qualcomm's patent-licensing royalties and "no license, no chips" policy do not impose an anticompetitive surcharge on rivals' modem chip sales. Instead, these aspects of Qualcomm's business model are "chip-supplier neutral" and do not undermine competition in the relevant trust markets."
On Apple and CDMA competition: "Third, Qualcomm's 2011 and 2013 agreements with Apple have not had the actual or practical effect of substantially foreclosing competition in the CDMA modem chip market. Furthermore, because these agreements were terminated years ago by Apple itself, there is nothing to be enjoined."
On Judge Koh's judgment: "We therefore REVERSE the district court's judgment and VACATE its injunction as well as its partial grant of summary judgment."
Recap: The 9th District Court of Appeals' ruling puts an end to the FTC's wild goose chase, vacates Judge Koh's judgment and, at long last, affirms that the way Qualcomm's business practices, and the way Qualcomm licenses IP, are not anti-competitive. In fact, the Court actually refers to it as being "hyper-competitive," which is pretty much the exact opposite. After having weathered years of predatory litigation and opportunistic attacks from regulators in Korea, Europe, China, and the United States, Qualcomm's technology licensing business model has finally been vindicated by a high court, and it is about time: Despite dubiously motivated accusations to the contrary, Qualcomm's technology licensing model (which was invented, as I recall, by Motorola) appears to be as straightforward and above-board as it gets, to say nothing of the massive global economic value it generates year after year after year.
So, what happens now? Apart from the Court vacating the district court's injunction and its partial grant of summary judgment, very little that wasn't already happening. For starters, even with its technology licensing business hanging in the balance for all those months, Qualcomm had already managed to sign long-term licensing agreements with EVERY major handset OEM in the world, including Apple and Huawei. In other words, Qualcomm already had its house in order before the ruling. What the ruling does, however, is brush away whatever uncertainty a potential negative outcome that may have still lingered in some minds. It also allows Qualcomm to continue to monetize its R&D, reinvest in both itself and the industry, and keep creating the economic value I mentioned a moment ago. And while Qualcomm, no worse for the wear despite a few tumultuous years, has more than proven its ability to weather adversity remarkably well, investors will likely appreciate the welcome stability that the end of this ordeal promises to deliver.
"All's well that ends well," says the Bard, but "onward," seems a more appropriate sentiment at this juncture. Boosted forward by this favorable ruling, Qualcomm doesn't so much close a chapter as it is finally free to begin a new one, driven by 5G, AI, XR, Automotive, and its very popular Snapdragon mobile platform.
Futurum Research provides industry research and analysis. These columns are for educational purposes only and should not be considered in any way investment advice.
Read more analysis from Futurum Research:
Qualcomm Appeal Successful As 2019 FTC Ruling Is Overturned
Qualcomm Delivers A Big Q3 Powered By 5G And Licensing Agreements
Qualcomm's New Quick Charge 5 Technology Can Safely Charge Your Phone To 100% In The Time It Takes To Shower
Image Credit: The Motley Fool
The original version of this article was first published on Futurum Research.
Senior Analyst at @Futurumxyz. Digital Transformation + Tech + Disruption. Author, keynote speaker + troublemaker. Opinions are my own. I like croissants.