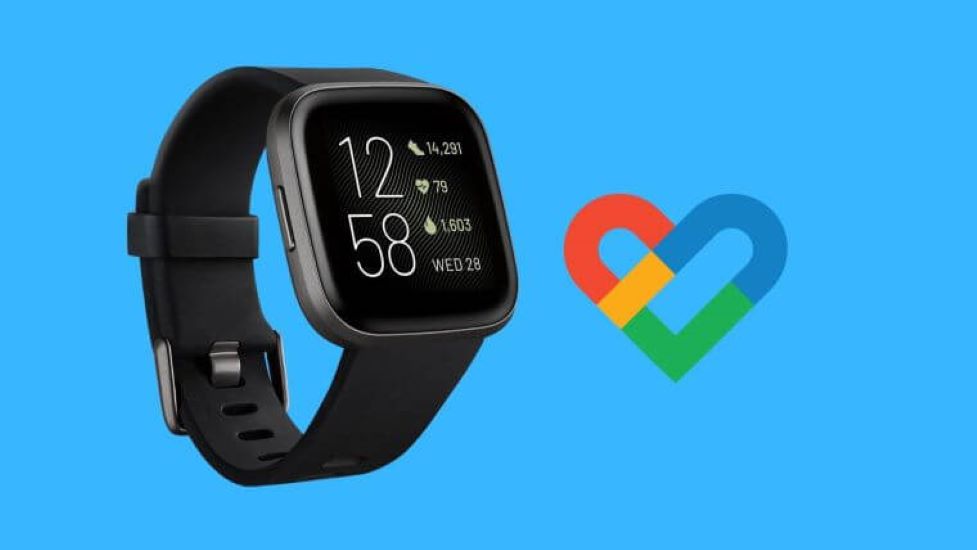 The News: Google announced on last Thursday that it had completed its $2.1 billion acquisition of Fitbit. The news follows the European Commission's announcement just last month that it had approved the deal, despite some friction and uncertainty relating to Google's potential access to Fitbit users' health data over the summer. On the one hand, consumer groups and regulators expressed concern about Fitbit user privacy. On the other, it raised potential antitrust questions about how Google might use that data to give its ad targeting and tracking an edge. Read Google's announcement here and Fitbit's announcement here.
Google's Fitbit Acquisition: Steering Clear of Data Privacy Concerns and Potential Antitrust Challenges
Analyst Take: We note Google's Fitbit acquisition comes ahead of a final conclusion by the US Department of Justice's Antitrust Division, which has been investigating the deal. According to reporting by The New York Times, the DOJ is looking into whether or not the acquisition might "harm competition and consumers in the United States." For its part, Google asserts that it has cooperated with the DOJ's 14-month investigation and that the agreed-upon waiting period negotiated with them was allowed to expire without objection before the announcement was made. Per Google: "We are confident this deal will increase competition in the highly crowded wearables market, and we've made commitments that we plan to implement globally."
The announcement also comes before the Australian Competition & Consumer Commission's (ACCC) approves of the deal. This could potentially cost Google up to a $400 million fine, according to reporting by The Guardian. Like the EC, the ACCC has expressed concerns about possible data privacy and antitrust issues. While Google's commitments to the EC are likely to satisfy the Australian regulator's objections, questions remain as to what mechanisms could be used to monitor and enforce them in Australia, and the ACCC is unlikely to take Google's announcement ahead of its approval particularly well. A decision by the ACCC is expected on or before March 25th, 2021.
Google's Acquisition of Fitbit Finally Delivers the Missing Piece in Google's Product Ecosystem and Should Make Apple Nervous
Rick Osterloh, Google Senior Vice President for Devices & Services, reiterated in the announcement that the acquisition was "about devices, not data" and reaffirmed Google's pledge that Fitbit users' health data would not be used by Google's ad targeting and tracking business. Osterloh also confirmed that fitness trackers competing against Fitbit on the Android platform will not be affected and that Fitbit will likewise continue to work with services competing with Google.
From Google's announcement:
This deal has always been about devices, not data, and we've been clear since the beginning that we will protect Fitbit users' privacy. We worked with global regulators on an approach which safeguards consumers' privacy expectations, including a series of binding commitments that confirm Fitbit users' health and wellness data won't be used for Google ads and this data will be separated from other Google ads data.

We'll also maintain access to Android APIs that enable devices like fitness trackers and smart watches to interoperate with Android smartphones, and we'll continue to allow Fitbit users to choose to connect to third-party services so you'll still be able to sync your favorite health and fitness apps to your Fitbit account.

These commitments will be implemented globally so that all consumers can benefit from them. We'll also continue to work with regulators around the world so that they can be assured that we are living up to these commitments.
Yes, Google Needed to Appease Regulators and Customers, but it was Just as Important to Deny Apple one of Apple Watch's Most Effective Selling Points Against Fitbit
This is the right move for Google, given both the importance of this acquisition and its timing. Aside from appeasing European regulators and fast-tracking the deal, Google's data compartmentalization approach is also likely to score points with consumers, particularly those already wary of data privacy concerns — something that Google hasn't historically done a great job with. Seeing Google address this concern so explicitly and proactively is a refreshing change, particularly concerning health data, which consumers tend to guard more closely than even their financial information.
To that end, Google has agreed to keep Fitbit data separate from its other businesses and will not use GPS or any health data collected from users in the European Economic Area (EEA) for ad targeting. As part of its agreement with the EC, Google will also give EEA users a choice to opt-out of allowing some Google services (like Maps and Search) to access their fitness health data. This opt-out feature is likely to be available to Fitbit users worldwide.
Another aspect of Google's decision to keep Fitbit user data at arm's length has to do with denying one of Fitbit's most dangerous rivals a key selling point that it would have otherwise put to good use: Apple's reputation for protecting its customers' data could have handed Apple an opportunity to choose between Fitbit and Apple Watch not just about features, functionality, and value (logic), but about data privacy and trust (emotion). Fortunately, Google's explicit commitment to data privacy denies Apple that narrative and helps level the playing field between the two brands as Fitbit joins the Google family of products.
How Google Fitbit Wearables Will Reshuffle the Deck the Google Experience Ecosystem and Threaten Apple Watch's Dominance
Another positive aspect of the integration of Fitbit into the Google/Android ecosystem is that it should result in deeper integration and richer user experiences. Aside from Google's wearables business suddenly absorbing Fitbit's nearly 30 million active users worldwide, Google also finally has the tools to become an implementer of its own Wear OS platform (as opposed to having to rely on third-party OEMs like Fossil, Samsung, Movado, and Garmin to implement Wear OS through their own hardware). This means that, on the one hand, Google is likely to focus on bringing smoother integration of Fitbit into the Google ecosystem, for example connecting Fitbit users to Google Home and Google Assistant. By delivering useful Google-centric functionality to Fitbit, Google will be able to push Fitbit users toward Google services and products while giving consumers already invested in the Google/Android ecosystem more reasons to pull the trigger on a Fitbit purchase. On the other hand, I expect that Google will leverage Fitbit's hardware savoir-faire to finally bring a Pixel Watch to market, and in so doing, turn Wear OS into the watchOS competitor that consumers have been asking for and that the market deserves.
Fitbit, for its part, will now have access to Google's vast resources, which, assuming some degree of product development alignment between both companies, will result in entirely new layers of features and capabilities for Fitbit products, including even smoother Gmail and calendar integration, Google Maps integration, access to Google Assistant, hands-free voice interfaces, and so on.
With any luck, Fitbit and Google will be introducing some of those upgrades as early as CES 2022, but if not, I expect exciting releases in September 2022 at the latest.
In other words, Apple's grip on the smartwatch market may find itself legitimately challenged, at long last, beginning as early as 2022.
Futurum Research provides industry research and analysis. These columns are for educational purposes only and should not be considered in any way investment advice.
Read more analysis from Futurum Research:
Google $2.1 Billion Fitbit Acquisition Hits EU Snag 
Why Google Looking At Fitbit Acquisition Makes Perfect Sense
Wearables–Their Past, Present And Future–Futurum Tech Podcast
Image Credit: Medium
The original version of this article was first published on Futurum Research.
Senior Analyst at @Futurumxyz. Digital Transformation + Tech + Disruption. Author, keynote speaker + troublemaker. Opinions are my own. I like croissants.