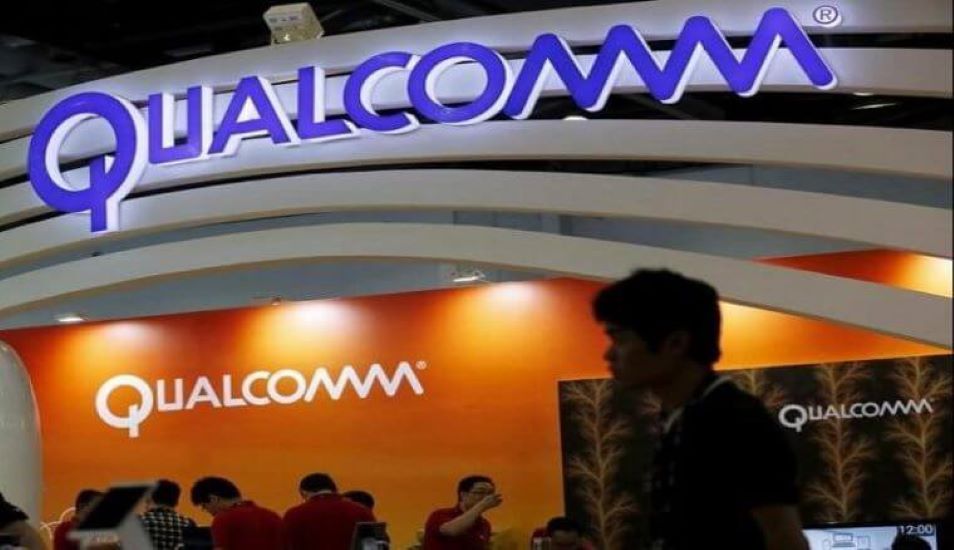 The News: In mobile news from CES, Qualcomm Technologies, Inc. announced at the show this week that the Snapdragon 888 5G Mobile Platform, its newest flagship mobile platform, is powering Samsung's new Galaxy S21 smartphone lineup (the S21, S21+ and S21 Ultra) in select regions. Read the full press release from Qualcomm here.
Mobile News from CES: Qualcomm Powers Samsung's Galaxy S21 Lineup, Featuring the Snapdragon 888 5G Platform
Analyst Take: Samsung's bid to dominate the premium Android smartphone space is made clear by its selection of Qualcomm's Snapdragon 888 5G platform to power its Galaxy S21 series lineup. Here's my take on why this is an exciting move.
Function Before Flash
Samsung woos S21 users with true flagship features and premium mobile experiences. One of the more interesting aspects of Samsung's Galaxy S21 lineup was not in fact the phones' design, screens, price, or colors. In fact, some of the traditionally major feature upgrades like screen size, battery, camera module, and display remained mostly unchanged from last year, at least on the S21's base model. While the S21 Ultra does support the S Pen — a sold-separately stylus — and that is a notable departure from previous iterations of the S-series, as is the new camera housing design, it's still, to my way of thinking, just details.
What caught my eye is that Samsung bucked an emerging industry trend in the Android space, which has seen handset makers selecting Premium SOCs for their flagship phones over flagship SOCs. — I'm looking at you, Google Pixel 5. Samsung instead went all-in with Qualcomm's newest flagship chipset, the Snapdragon 888 5G, signaling that the S21 series is designed to deliver premium, best-in-class experiences to its users despite its price drop over last year's S20 series.
Bear in mind that handset makers are technology implementers. Just because a chipset or a component they select to integrate into their device can deliver thousands of features doesn't guarantee that a handset maker will implement them all. SOCs like Qualcomm's Snapdragon 888 5G are platforms and, like all platforms, technology implementers like Samsung ultimately decide which features and which degree to implement them — or not. This helps explain why every S21 model, from the S21 Ultra down to the more budget-friendly S21, draws from the Snapdragon 888 rather than from a mix of Snapdragon SOCs.
Noticeable CPU and GPU Improvements
Qualcomm's Snapdragon 888 5G SOC, which is based on Arm Cortex-X1, makes full use of the latest 5nm process technology, and features Qualcomm's powerful Kryo 680 CPU, which delivers a 25% performance improvement in CPU performance over its predecessor, and allows top frequencies of up to 2.84GHz. Also notable in the Snapdragon 888 5G's specs is Qualcomm's Adreno 660 GPU, which brings up to 35% faster graphics rendering to the Samsung S21 lineup.
26 TOPS and 3x AI Engine Power Efficiency Improvements
Samsung S21 users will also enjoy how Qualcomm's redesigned 6th generation AI Engine, powered in part by Qualcomm's new Hexagon 780 processor, boosts both the performance and intelligence of key features, from photo and video capture and processing, to elite gaming experiences. From what I gather, Qualcomm's new AI engine brings 3x power efficiency improvements and a massive 26 TOPS worth of processing power to the S21.
Triple ISPs and Pro-Level Camera Features in Your Pocket
Samsung's S21 lineup also leverages the Snapdragon 888's new Spectra 580, which features triple ISPs and which can capture images from three cameras simultaneously — at up to 2.7 gigapixels per second. In my opinion, this is a truly standout feature the Snapdragon 888 and one that is likely to have been high on Samsung's list of reasons why it selected the Snapdragon 888 for its S21 series. For more on that, check out my recent article: Qualcomm's New Snapdragon 888 5G Mobile Platform Blurs the Lines Between Smartphone Shots and Pro Photography
The Spectra 580 also brings 120fps photo bursts to S21 users (for ultra-fast high-resolution sports and action shots), 4K HDR video capture, and photo capture in HEIF (for increased post-capture control and image quality). As I covered in depth in the article mentioned above, these are essentially pro-level camera features packed into a pocket device.
The largest In-Display Fingerprint Sensor in a Global Smartphone
Samsung's S21 lineup also premieres Qualcomm's new 2nd generation 3D Sonic Sensor, touted as "the largest in-display fingerprint sensor in a global smartphone." And yes, it's big. Why does that matter? It's partly a UX play: a bigger fingerprint sensor allows the device to detect a larger fingerprint image (1.7x larger than the first generation), for a more frictionless capture. This new ultrasonic sensor is also 30% faster than its predecessor, which is again a considerable UX improvement. Note that unlike other unlock and ID authentication solutions, Qualcomm's 3D Sonic Sensor reflects the unique features of a user's individual fingerprint much like a miniature sonar, meaning that it is far better at combating spoofing than 2D solutions. In other words, better UX and faster unlocking can also mean, simultaneously, better device security.
Global 5G Connectivity and Up to 7.5 Gbps Speeds
On the connectivity front, the S21 series will also sport the Snapdragon X60 5G Modem-RF System, which supports sub-6 carrier aggregation and mmWave, for download speeds as high as 7.5 Gbps (at least in ideal conditions). One of the most practical aspects of Qualcomm's Snapdragon X60 5G Modem-RF System is that it will work with virtually all major networks worldwide, which simplifies things for OEMs and consumers. Also expect support for Wi-Fi 6.
The Partnership Between Samsung and Qualcomm Continues to Deliver
All in all, it is great to see the already successful partnership between Samsung and Qualcomm continue to deliver true premium quality smartphone features and experience to the market even as smartphone price-points adjust downward. While it makes sense for Samsung to lower its prices — mirroring the rest of the industry as it addresses a combination of upgrade fatigue, economic strain on consumer spending caused by the COVID pandemic, the commoditization of smartphones, and increased competitive pressure from budget-focused OEMs — it is reassuring to note that Samsung chose not to cut corners by selecting a slightly lower-tiered mobile platform for its S21 lineup. Samsung clearly wants to remain a leading player in the premium Android space and isn't beyond potentially cutting into its own margins this year to protect its enviable market-share in order to achieve that goal.
The biggest winners here are obviously consumers, who will not only enjoy best-in class 5G, Wi-Fi, and Bluetooth connectivity, but also mind-blowing professional quality photo and video features, elite-level mobile gaming, and a long list of true premium mobile experiences no longer guaranteed to be offered by all Samsung competitors. This is also a win for Qualcomm, which gets to showcase its new Snapdragon 888 5G platform in Samsung's latest Galaxy S-series phones, which are likely to set the standard for the rest of the mobile industry in 2021. As Qualcomm leads the way in both premium mobile experiences in the Android space and 5G connectivity, Samsung's decision to build its S-series phones on top of the Snapdragon 888 5G platform validates Qualcomm's leadership in the premium mobile SOC ecosystem yet again.
Futurum Research provides industry research and analysis. These columns are for educational purposes only and should not be considered in any way investment advice.
Other insights from the Futurum team:
Qualcomm's New Snapdragon 480 5G Mobile Platform Expands The Company's Portfolio Into Budget Tier 
A Deeper Dive Into The Snapdragon 480 With Qualcomm's Kedar Kondap – Futurum Tech Webcast Interview Series
CES 2021 News: Verizon Partners With Microsoft And AWS To Roll Out Mobile Edge Compute In Its 5G Network Fueling Smart City Development 
Image Credit: Business Standard
The original version of this article was first published on Futurum Research.
Senior Analyst at @Futurumxyz. Digital Transformation + Tech + Disruption. Author, keynote speaker + troublemaker. Opinions are my own. I like croissants.