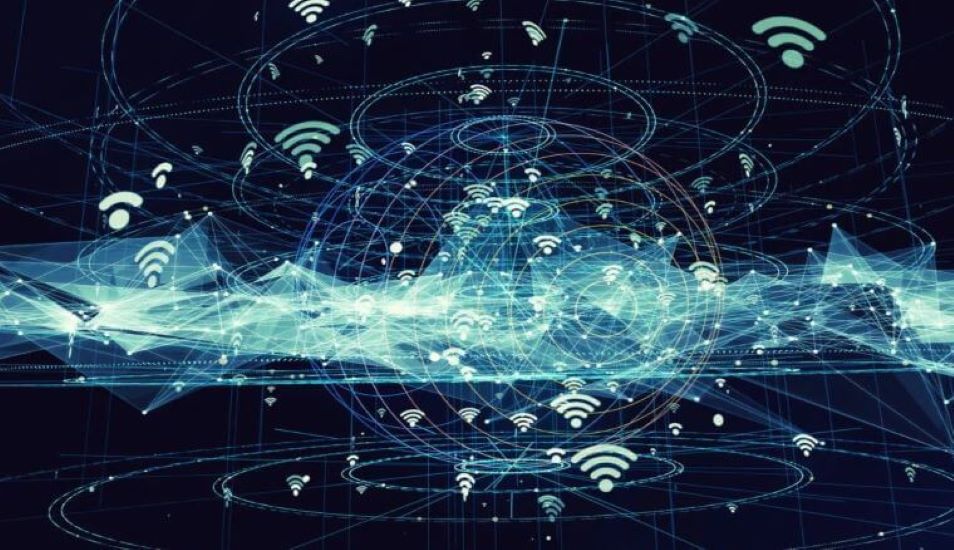 The News: Vodafone and Qualcomm Technologies announced plans to join forces to develop the technical blueprint for more equipment suppliers to help build the 5G networks of the future using Open Radio Access Network (Open RAN) technology. The move aims to lower the entry barrier for many companies and drive diversification of network equipment vendors.
In particular, the reference designs will be designed to support emerging and established network infrastructure vendors' ability to develop high-performance, virtualized, interoperable, and modular 5G networks at scale. This aims to make cellular infrastructure more innovation and competitive. Read the Qualcomm release here.
Vodafone and Qualcomm Embark on Vision Quest for Open RAN Vendor Diversification and Swifter 5G Innovation
Analyst Take: Vodafone and Qualcomm are collaborating to ensure long-term competitiveness and supply chain stability across the open RAN supplier market. Both companies assert that customers ultimately benefit from the ability of communications services providers (CSPs), such as Vodafone, to mix and match hardware and software from a choice of suppliers to ease the extension of 5G networks into specific geographical regions that warrant coverage.
Vodafone and Qualcomm are directly addressing the limitations of current multi-vendor RAN implementations, where two or more vendors are used in a network, each one is deployed in a cluster, and the points at which they interwork frequently produce performance challenges. The collaboration pinpoints the trade-offs involved in deploying vendor-bound RAN implementations, restricting the ability of CSPs to attain top-priority network outcomes like uncompromised performance in multi-vendor environments.
I also see the Open RAN quest as integral to an Open 5G mission objective aimed at fulfilling the greater promise of accelerating an open-source, readily interoperable 5G ecosystem across all 5G systems. I believe Vodafone and Qualcomm have the industry-wide influence and marketing opportunity to spur Open RAN development and market acceptance and should follow their ongoing collaboration with a justified sequel that broadens their alliance scope beyond the initial Open RAN focus. This will help facilitate comprehensive Open 5G collaboration that addresses all the key 5G technology segments in more detail including 5G core (5GC), 5G-IoT, and 5G Carrier Aggregation.
Vodafone and Qualcomm Provide Reference Design to Catalyze Open RAN Readiness
Vodafone and Qualcomm aim to fortify Open RAN's ecosystem foundation by delivering the reference design that combines Qualcomm's acumen in delivering low-power and top-level performance Application-Specific Integrated Circuit (ASIC) technology for infrastructure and device solutions with Vodafone's engineering expertise in deploying mass-scale, large footprint networks. The alliance seeks to prepare Open RAN for 5G prime time readiness in supporting bandwidth-intensive applications such as augmented reality (AR) and virtual reality (VR) devices, as well as emerging 5G applications. These devices are poised for early 5G market traction as we're seeing increased demand for enhanced consumer video (e.g., 4K/8K video streaming, immersive entertainment, smart stadiums, video ring-back tone), enterprise/business video surveillance, and of course, cloud gaming.
Vodafone and Qualcomm have declared that a prime objective for their Open RAN collaboration is diversification of suppliers to ensure interchangeability and interworking of key Open RAN components such as the distributed unit (DU), the radio unit (RU), and Massive MIMO (Multiple Input, Multiple Output) smart antenna technology. Further supplier diversification can help assure objectives like improving the selection of best-of-breed products, boosting operator bargaining leverage, and safeguarding supply chains.
The Open RAN market already includes a wide range of competitors and adherents such as Airspan, Altiostar, Mavenir, Parallel Wireless, and Radisys, as well as cloud hosting providers like VMware, IBM/Red Hat, Microsoft, and HPE, all of whom have developed Open RAN strategies and credentials. VMware, for example, is working with Deutsche Telekom in collaboration with Cohere and Mavenir to speed up Open RAN adoption. In the UK, the government supports Open RAN as integral to its Huawei replacement agenda. New operator entrants Rakuten and DISH are fully committed to the Open RAN approach with Rakuten using Nokia Altiostar, and Airspan for Open RAN applications and DISH using Fujitsu, Altiostar, and Mavenir for Open RAN capabilities.
Factoring out the geopolitically constrained China-based suppliers Huawei and ZTE, the competitive landscape also includes declared support by the major RAN suppliers, Nokia, Ericsson, and Samsung, as well as major telecom suppliers Fujitsu and NEC. AT&T is working with Ericsson and Samsung in developing Open RAN network capabilities, and Verizon has enlisted Ericsson, Nokia, and Samsung to supply Open RAN solutions in support of its 5G build. NEC is the systems integrator lead in Telefonica UK's Open RAN trial, also using Altiostar's Open RAN software solution.
Clearly, the Open RAN market segment is already arguably diverse, although Vodafone and Qualcomm are strategically committed to further expanding the playing field. This will help assure that Open RAN and ultimately Open 5G does not devolve into another version of vendor lock-in with open-source window dressing. After all, Open RAN's share of the overall RAN market is currently only around one percent.
Open RAN is Increasingly a Hotbed for M&A Activity
I anticipate Open RAN's share of the overall RAN market will approach 10 percent over the next three years due to factors such as geopolitically driven government funding and regulatory support, operator boosterism, and accrued technology maturity in production networks. As a result, I expect independent Open RAN specialists, such as Airspan, Altiostar, Mavenir, and Parallel Wireless to become juicier acquisition targets of the major players. In addition to the cloud hosting players like Microsoft Azure and VMware, I view major network infrastructure vendors with direct stakes in the mobile infrastructure segment, such as Cisco and Juniper, picking up interest in rounding out their portfolios as Open RAN gains more market momentum and production network validation.
The Open RAN market segment's potential to evolve in this direction would parallel the same activity we witnessed in the SD-WAN segment, where Cisco acquired Viptela and Juniper acquired 128T to rapidly boost their SD-WAN credentials. Likewise, VMware acquired VeloCloud and HPE acquired Sliver Peak. The acquisition potential is echoing louder across the Open RAN realm.
Key Takeaways on Vodafone and Qualcomm Collaboration
Vodafone and Qualcomm are stressing that developing Open RAN RU with built-in massive MIMO (MaMIMO) advances and differentiators are key to making 5G networks more agile and cost effective. This is a solid sign on how Open RAN suppliers can warm the cockles of operator hearts in pursuing Open RAN market inroads and success. The reference designs are powered by Qualcomm RU Platform with MaMIMO and Qualcomm DU Platform, targeting trials to begin in H2 2022.
Overall, Vodafone and Qualcomm are playing an instrumental role in propelling Open RAN ecosystem collaboration in the right direction by assuring their ecosystem-wide influence is championing the Open RAN cause. By providing helpful insights into their Open RAN development strategies and its potential to spur support for comprehensive Open 5G networking, Vodafone and Qualcomm are providing the foundation for more Open RAN supplier diversification and 5G innovation.
Futurum Research provides industry research and analysis. These columns are for educational purposes only and should not be considered in any way investment advice.
Other insights from Futurum Research:
Big News for 5G Open RAN: Qualcomm Teams up with Vodafone – Futurum Tech Webcast Interview Series
Ericsson Open Lab: Engaging with the Mobile Ecosystem to Boost 5G Virtualized RAN Adoption
HPE Raises the Stacks in the Open RAN Realm
Image Credit: SDxCentral
The original version of this article was first published on Futurum Research.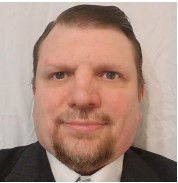 Ron is an experienced research expert and analyst, with over 20 years of experience in the digital and IT transformation markets. He is a recognized authority at tracking the evolution of and identifying the key disruptive trends within the service enablement ecosystem, including software and services, infrastructure, 5G/IoT, AI/analytics, security, cloud computing, revenue management, and regulatory issues.