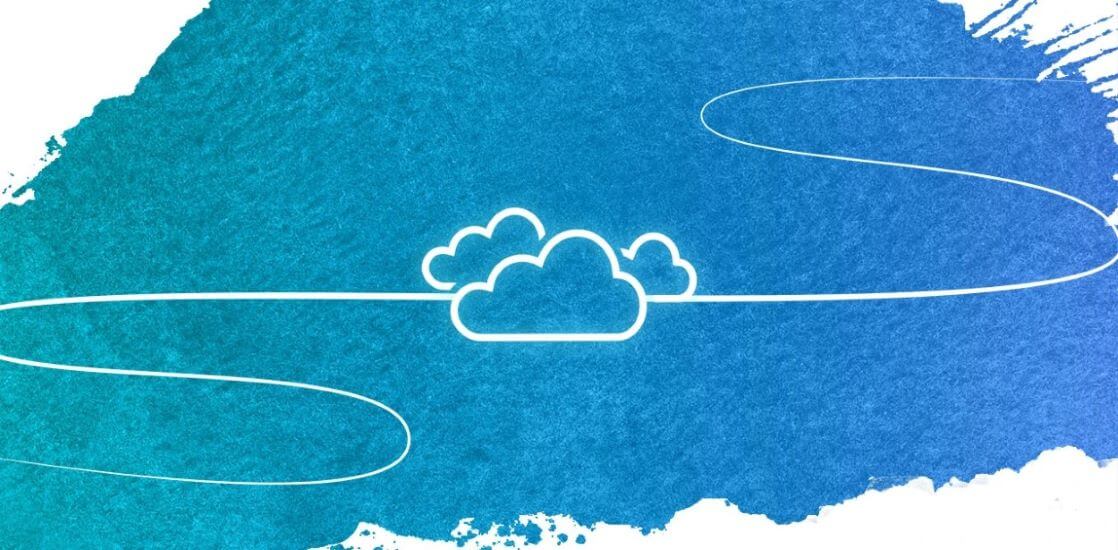 The News: VMware's VMworld 2021 kicked off recently and as has become the norm, the company rolled out a series of product updates and announcements on the first day of the conference. This Research Note will focus on VMware's cloud and Kubernetes announcements. Read the full the VMware press release here.
WMworld 2021: VMware Doubles Down on the Cloud and Focuses on Flexibility and Speed
Analyst Take: As VMware looks forward to a fully autonomous future outside of Dell Technologies, the company is using VMworld 2021 to position itself as a leading provider of multi-cloud services and focused on becoming a trusted foundation to accelerate the innovation of its customers. The new normal is that organizations are increasingly driven to go faster and digitize back-end operations, IT delivery, and client facing interactions. Against this backdrop, the trend toward multi-cloud is the default IT delivery model. VMware announcing improvements for VMware Cloud, the company's approach to multi-cloud computing infrastructure, is its response.
Let's dive into what was announced:
New managed Kubernetes services to modernize apps on VMware Cloud
A renewed focus on making it simpler and safer to run enterprise apps in VMware Cloud
An interesting new MSP initiative supporting the need for customers to run their business in sovereign clouds
A variety of tech previews that showcase the future of VMware Cloud
When looked at holistically, these innovations deliver to VMware Cloud customers an increased portfolio of tools to accelerate modernization of their enterprise apps, increase the speed of innovation, and significantly lower costs when compared to traditional legacy approaches. VMware is looking to establish a position in the domain of multi-cloud computing, by providing platforms and solutions that assist its customers in delivering against their cloud deployment objectives. Put simply, VMware is hoping to eliminate the false choice between business innovation and IT control.
Kubernetes-Based Containers and IaaS
VMware is partnering with AWS to deliver VMware Cloud with Tanzu services as a new portfolio of managed Kubernetes services as part of VMware Cloud on AWS, and these services will be delivered at no cost. The VMware claim is that Tanzu services will make app modernization with Kubernetes faster, easier, and less expensive on VMware Cloud than alternative managed Kubernetes solutions. VMware backed up these claims with linkages to independently commissioned studies. We'll need to dig deeper and get direct insights from customers to validate these claims, but directionally the intent is both clear and encouraging.
VMware highlighted that IT admins will be able to use a VMware vCenter interface to unify VM and container management on a common platform and provision Kubernetes clusters within minutes. This makes sense when you consider the market leading position that VMware has in virtualization, and how many customers are bridging between virtual machines and containers. The company went on to outline how platform operators or SREs will be able to manage Kubernetes clusters consistently across multiple clouds using Tanzu services as a multi-cloud Kubernetes management plane. This type of multi-cloud, multi-technology approach is what admins need to reduce the complexity inherent in hybrid cloud deployments and will be a key trend going forward in IT operations.
VMware Cloud – Simpler and More Secure for the Enterprise
VMware Cloud gives customers the flexibility to move to the cloud and run vSphere workloads on the cloud of their choice. VMware Cloud runs natively in 100+ regions spanning; AWS, Azure, Google, IBM and Oracle and 4,000+ partner clouds. VMware rolled out numerous updates focused on making life simpler for IT teams, including:
With VMware Cloud Universal, customers can purchase and consume VMware Cloud from VMware or reseller partners while leveraging existing VMware perpetual licenses.
VMware Cloud on AWS Outposts will be available in Q3FY22 and will enable customers to benefit from a cloud operating model for VMware Cloud infrastructure running in their own data center or edge deployments.
Dell's APEX Cloud Services with VMware Cloud is a Dell-managed service that is currently in private preview with planned GA in VMware's Q4 FY22. This IaaS delivers a pre-configured cloud instance that customers can deploy in their data center, at the edge or in co-lo facility.
vRealize Cloud Management enhancements architected to deliver cloud-agnostic provisioning, monitoring, cost optimization, app-aware troubleshooting, and holistic network visibility across cloud environments. VMware Marketplace to enable faster app development and delivery through a private service catalog that includes open-source software (Bitnami), VMware and ISV solutions. Interestingly VMware customers can now purchase VMware and ISV solutions on a multi-cloud marketplace.
Project Arctic (currently in tech preview) integrates cloud connectivity into vSphere and establishes hybrid cloud as the default operating model. Customers should be able to provision unlimited cloud capacity on-demand and instantly access VMware Cross-Cloud services through vCenter.
VMware's Security Focus
An interesting announcement buried in the raft of other announcements coming out of VMware's VMworld 2021 was the Sovereign Cloud launch. As the threat landscape becomes increasingly toxic and fragmented along national boundaries, nation states are putting in place regulatory frameworks to protect the companies that operate within their borders. VMware is responding to this trend by launching a new VMware Sovereign Cloud initiative that helps customers engage with trusted national cloud service providers to meet geo-specific requirements around data sovereignty and jurisdictional control. The first VMware Sovereign Cloud designated partners are UKCloud, OVHcloud, AUCloud, Datacom, NxtGen, Noovle, Telefonica, TietoEvry, Telmex, and ThinkOn.
The Future of VMware Cloud
VMware is at an inflection point that mirrors the journey its customers are also on. As customers move from virtualization technologies deployed on-premises, to containers and microservices on the public cloud, what they expect from VMware is changing. The announcements this week are yet another point on the journey for VMware as it tries to pivot from its position as the de facto leader in virtualization to become a leader in multi cloud orchestration. Obviously, other vendors are trying to address this same customer driven trend, most notably IBM/Red Hat with OpenShift and to a lesser extent, SUSE with Rancher. VMware is well placed given its broad customer base and position in the data center, however as customers make the shift to Kubernetes in the cloud does VMware survive the move? The announcements this week make the case for Tanzu and VMware Cloud yet, as always, the market will decide. I'll be watching with interest as this evolves.
Disclosure: Futurum Research is a research and advisory firm that engages or has engaged in research, analysis, and advisory services with many technology companies, including those mentioned in this article. The author does not hold any equity positions with any company mentioned in this article.
Other insights from Futurum Research:
Qualcomm's New WiFi Dual Station Solution Brings Ethernet-Like Latency via WiFi to Windows 11 PCs 
IBM Investor Briefing 2021: The Growth is Coming
Mavenir Adds ngOSS to Strengthen MAVscale and Open 5G Arsenal
Image Credit: VMware
The original version of this article was first published on Futurum Research.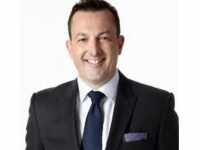 Steven Dickens is Vice President of Sales and Business Development and Senior Analyst at Futurum Research. Operating at the crossroads of technology and disruption, Steven engages with the world's largest technology brands exploring new operating models and how they drive innovation and competitive edge for the enterprise. With experience in Open Source, Mission Critical Infrastructure, Cryptocurrencies, Blockchain, and FinTech innovation, Dickens makes the connections between the C-Suite executives, end users, and tech practitioners that are required for companies to drive maximum advantage from their technology deployments. Steven is an alumnus of industry titans such as HPE and IBM and has led multi-hundred million dollar sales teams that operate on the global stage. Steven was a founding board member, former Chairperson, and now Board Advisor for the Open Mainframe Project, a Linux Foundation Project promoting Open Source on the mainframe. Steven Dickens is a Birmingham, UK native, and his speaking engagements take him around the world each year as he shares his insights on the role technology and how it can transform our lives going forward.