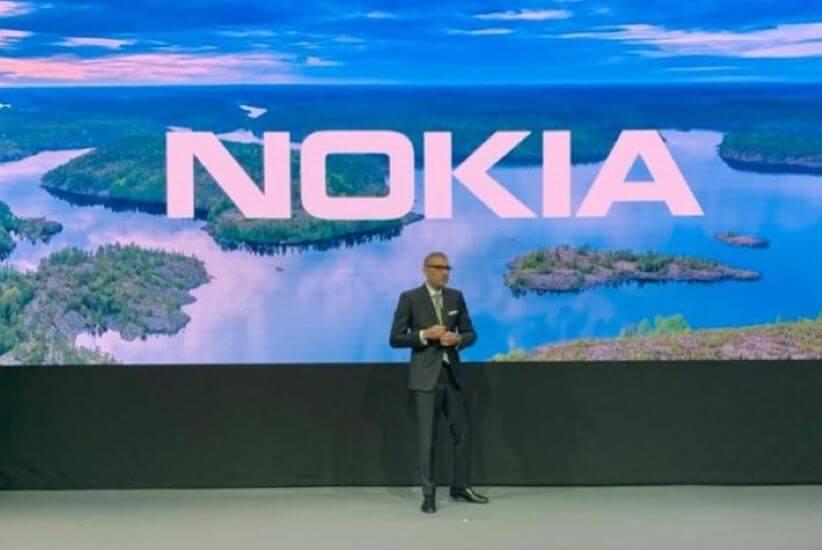 The News: Nokia and VMware announced an expanded partnership that includes the development of integrated solutions to support communications service providers' (CSPs) drive for operational improvements and cost efficiency through large-scale, multi-cloud operations. Areas of collaboration include enabling testing and interoperability of Nokia Virtual Network Functions (VNFs) and applications on VMWare's Telco Cloud platform. Both companies are investing in an advanced certification lab, on-site at Nokia, to accelerate VMware Ready for NFV Certification for Nokia's portfolio of network functions.
Nokia and VMware have been working together to empower cloud redundancy by running Nokia's applications, such as Nokia Service Management Platform, on VMware's Telco Cloud platform and VMware HCX, an application mobility platform designed for simplifying application migration, workload rebalancing, and optimized disaster recovery across data centers and clouds. This is targeted at enabling customers to embrace a multi-cloud strategy to unify network and IT environments and connect them to private enterprise clouds, edge clouds, and public clouds. As a result, CSPs are in a position to more ably fulfill their business and use case objectives, using VMware cloud infrastructure that is engineered to work together with Nokia virtualized and containerized network functions. Read the full press release from Nokia here.
Nokia and VMware Answer Clarion Call for Streamlined Scaling of Cloud-based 5G Edge Applications
Analyst Take: Nokia needed to expand its alliance with VMware to sustain its momentum in the early 5G market. Thus far, Nokia is engaged in 48 5G deals and 15 live 5G networks including AT&T, Verizon, T-Mobile, and Sprint in the U.S., Vodafone Italy, Zain (Saudi Arabia), and SKT, KT, and LGU+ in South Korea. Nokia is pausing dividend payments to increase investments in 5G and strategic focus areas, like telco cloud, to bolster its cash position, aligning with VMware's own strategic 5G edge goals.
VMware elevates market awareness of its VMware's Telco Cloud platform, including VMware vCloud NFV. The alliance expansion follows on the company's first VMware User Group (VMUG) forum, held on November 5th alongside VMworld Europe 2019, specifically focused on supporting CSP infrastructure projects for Telco Cloud and NFV.
After years of working with virtual or cloud-based network functions in limited production deployments, CSPs need to build out these functions at scale to handle the increasing use of new data-intensive applications for tomorrow's 5G and edge computing use cases. Success of this strategy is dependent on interoperability and efficient operations of cloud-based network functions.
Nokia and VMware Set Forth to Power CSP Cloud-First Objectives
In conjunction with its VMUG debut, VMware unveiled its new solution for telco cloud orchestration and automation: Project Maestro. The new solution augments VMware's Telco Cloud portfolio, designed to streamline 4G/5G network service orchestration. VMware's Project Maestro is a cloud-first solution that aims to deliver the lifecycle management essential to enabling CSP operational agility through accelerated time-to-market delivery of network functions and services.
Specifically, Project Maestro is developed to offer multi-cloud placements and ease workload mobility at the core to edge and from private to public clouds, delivering the following capabilities:
Cloud-first orchestration approach that automatically manages and abstracts the complexity of the underlying multi-cloud infrastructure
Native integration with VMware infrastructure (e.g., vCloud NFV) and management technologies (e.g., vCD, VIO, Tanzu, vROPS, VRO) enabling customers to maximize their VMware investments and to bolster their innovation cycle
Management of VM and container-based infrastructures for a future-proof service-delivery foundation (VNF/CNF)
Hybrid and multi-cloud placements allowing workload mobility across data centers and tenants
Nokia's key 5G solution rivals, Ericsson, Huawei, and Mavenir, need to refresh their alliance work with VMware to show that their VNFs are ready for the 5G edge prime time, especially as 5G services are becoming more commercialized. For instance, Ericsson and VMware have more than 50 CSPs running live production mobile networks with Ericsson VNFs on a VMware vCloud NFV platform, paving the way for 5G edge builds in multi-cloud environments.
Overall, Nokia and VMware are meeting the burgeoning CSP demand to design and deliver their services across a nexus of hybrid data center environments while enabling interoperability among competing suppliers. Through their expanded alliance, both companies are enhancing their competitive position by automating complex multi-cloud implementations while also streamlining the onboarding of network functions and services.
Futurum Research provides industry research and analysis. These columns are for educational purposes only and should not be considered in any way investment advice.
Related content:
Nokia's Q2 2019 — 5G Demand Lifts Financial Results
Nokia Surges and Shines — Confirms 42 Commercial 5G Deals Across the Planet
Nokia Introduces New 5G Virtual Testing Environment
Image Credit: Converge Network Digest
The original version of this article was first published on Futurum Research.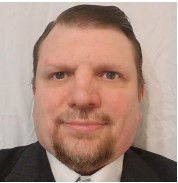 Ron is an experienced research expert and analyst, with over 20 years of experience in the digital and IT transformation markets. He is a recognized authority at tracking the evolution of and identifying the key disruptive trends within the service enablement ecosystem, including software and services, infrastructure, 5G/IoT, AI/analytics, security, cloud computing, revenue management, and regulatory issues.