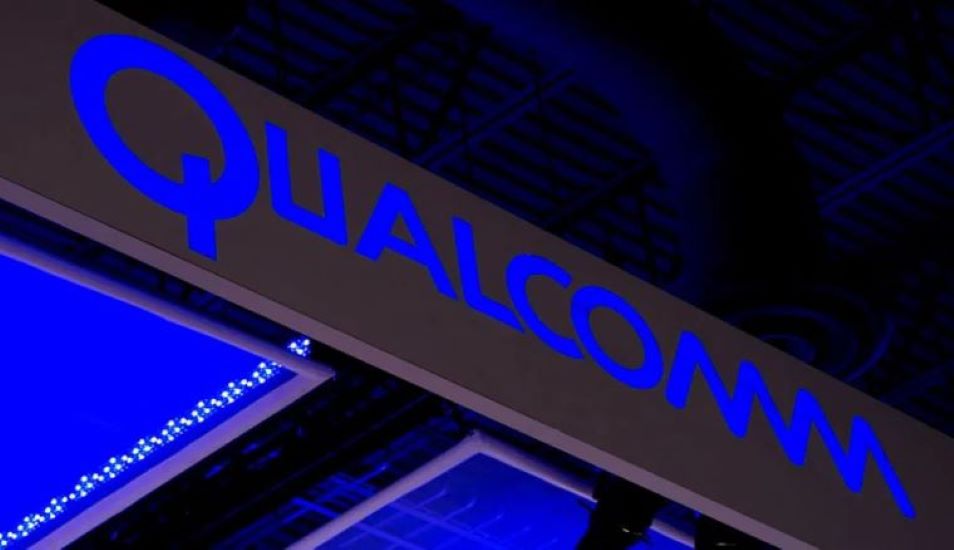 The News: Which?, a UK-based consumer advocacy group has filed a lawsuit against U.S. chipmaker Qualcomm on Feb. 18 with the UK's Competition Appeal Tribunal, alleging anticompetitive behavior. Claimant Which? bills itself as a consumer champion, engaging in product research and reviews to help customers "make confident choices." In its claim, Which? alleges that Qualcomm abused its market power to charge smartphone makers like Apple and Samsung inflated fees, which were then passed on to consumers. Which? claims that, should the lawsuit proceed, and should it prevail, 29 million smartphone users in the UK could be eligible for as much as a £482.5 million ($683 million US) payout. This would amount to between £5 and £30 per person. It is unclear as of yet if the lawsuit will proceed. A spokesperson Qualcomm has responded that there is "no basis for this lawsuit." Read more at CNBC.
UK Consumer Advocacy Group Which? Lawsuit Against Qualcomm Seems Doomed Already
Analyst Take: This isn't the first time that Qualcomm has been sued for alleged anti-competitive practices, and specifically over the issue of its so-called inflated licensing fees. Because the Futurum team has followed those lawsuits and regulatory actions closely for years, and has written extensively about them, we find ourselves on fairly solid ground when a case of this type turns up yet again and feel compelled to address this new one. Here are my first thoughts about this filing.
In Which?'s lawsuit against Qualcomm, the organization accuses Qualcomm of two specific misdeeds: The first is "refusing to license its patents to other competing chipset manufacturers." The second is "refusing to supply chipsets to smartphone manufacturers, such as Apple and Samsung, unless those companies obtain a separate license and pay inflated royalties to Qualcomm." Which? also claims that it is "looking to recover this consumer overcharge from Qualcomm, which, if successful, will allow all affected consumers to be paid the money they were overcharged for their smartphones." Right out of the gate, assuming the case even moves forward, these arguments are unlikely to stand up in court.
For starters, good luck convincing a court that consumers were overcharged for their phones. As a predicate for the rest of the case, if Which? cannot successfully argue that consumers were overcharged for their handsets, the rest of the case collapses. I don't see how it can reasonably make that argument, let alone attempt to make Qualcomm responsible for any alleged overcharges since Qualcomm, last I checked, is not involved in OEMs' handset pricing decisions.
Second, Qualcomm refusing to license its patents to other competing chipset manufacturers isn't a legal argument, let alone a relevant one in this instance. Qualcomm, like any other patent holder, has the right to do with much of its IP whatever it wishes, including not licensing it to rival companies. Let's begin there. Companies still have a right to leverage their R&D, the risk, and costs that they incur to make their products outperform their rivals' products to gain a competitive advantage in the marketplace. Having better scientists, better R&D, and better products isn't a crime. Not licensing your own IP to rivals in order to maintain a competitive advantage is also not a crime. These are fairly elementary concepts. SEPs (standard essential patents) are a different category of IP, however, as I have yet to see evidence showing that Qualcomm has attempted to block other companies from using SEPs, I am not sure what Which? hopes to accomplish in court.
Third, as the U.S. 9th Circuit Court just affirmed barely a year ago when the U.S. FTC (Federal Trade Commission) accused Qualcomm of a similar practice, a handset-maker that is a Qualcomm licensee (like Apple or Samsung) agreeing to a licensing fee for the use of Qualcomm's patents, then deciding that it isn't happy with that agreement at a later date, constitutes a contractual dispute, not an antitrust case. Equally important was the court's acknowledgment that no evidence appeared to exist that either competition in general or consumers had been harmed by Qualcomm's successful licensing business. Quite the contrary, Qualcomm's technology licensing model is widely regarded as a catalyst for ecosystem growth, increased competition, and therefore more choices for consumers.
In sum, I don't think that Which? can reasonably be expected to successfully argue in court that Qualcomm's licensing fees harmed consumers, or resulted in overcharges, let alone that Qualcomm's licensees passing down the cost of Qualcomm's licensing fees to consumers should result in fines against Qualcomm. In order to prevail, Which? would have to successfully argue that handset makers like Apple and Samsung are somehow less responsible for the pricing of their own handsets than Qualcomm, or any other component supplier for that matter, or that consumers were overcharged for their phones. Good luck with that.
Since it is unlikely that Which? will be able to successfully argue its theory of the case, I don't see this complaint going very far.
Futurum Research provides industry research and analysis. These columns are for educational purposes only and should not be considered in any way investment advice.
Read more analysis from Futurum Research:
Qualcomm's New Fixed Wireless Access Platform To Bring MmWave 5G Performance To The Network Edge In 2022 
Qualcomm's Upgradable New Snapdragon X65 Modem Promises To Bring 10gbs Speeds To 5G Phones As Early As This Year 
Qualcomm Shows Massive Year On Year Growth For The First Quarter 
Image Credit: 9to5Mac
The original version of this article was first published on Futurum Research.
Senior Analyst at @Futurumxyz. Digital Transformation + Tech + Disruption. Author, keynote speaker + troublemaker. Opinions are my own. I like croissants.