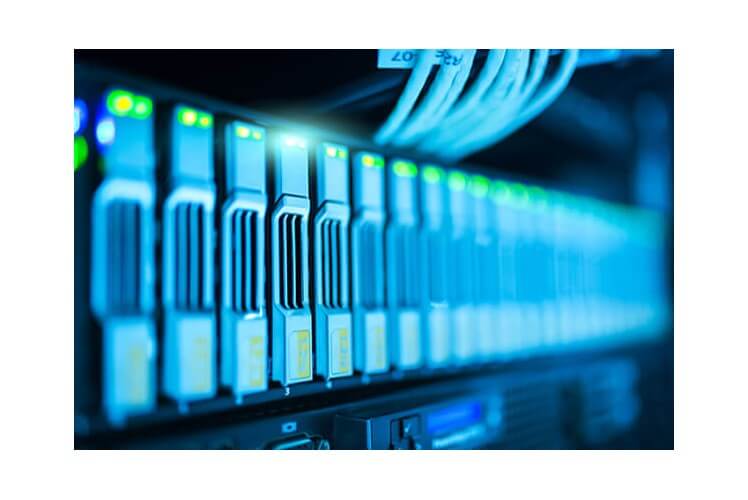 There are many reasons why your business should to move to the cloud and away from traditional IT. Getting out of the data center business makes you more efficient, more secure, and provides greater flexibility. The cloud also offers other benefits, such as automation, increased collaboration, efficient disaster recovery, and faster time to market. The business challenges the cloud solves are undeniable.
If you're thinking about adopting cloud services and moving away from traditional IT, consider these factors.
Why Move to the Cloud?
These are the most common reasons organizations are motivated to move away from traditional IT towards cloud computing. It's by no means extensive, but offers a snapshot of what your peers report:
Cost Savings and Total Cost of Ownership. When you move to cloud computing you tend to save money in several ways in comparison to traditional IT, including the reduction of in-house equipment and infrastructure.
Dissatisfaction in Traditional IT. Many companies are frustrated with the negatives that come with traditional IT, such as poor data backup, managing and maintaining your own hardware, and lack of disaster recovery options. Businesses often become dissatisfied that they don't have the same capacity, scalability, and flexibility as those who are leveraging the cloud. You also do not have the same access to apps and data.
Time to Value and Ease of Implementation. Since you don't have to spend time configuring hardware, maintain systems, and patching software, you can invest your resources elsewhere.
Access to Emerging Technology. Much like a car, the minute you purchase on-premise hardware and software, it immediately starts to age. You can access the latest and greatest innovations with a cloud provider who has more purchasing power and stays up-to-date with available solutions. Also, as new innovations are released, they become less likely to integrate with legacy solutions that are often inflexible. Instead, cloud-first development is coming to the forefront.
Using Hybrid to Optimize your Operations. Some organizations take the use of the cloud even further by using multiple clouds simultaneously, thus giving them even more agility. Workloads are placed where they perform best, and where costs are most efficient.
Economics of the Cloud
When considering the economic aspects of moving to the cloud, the best place to begin is by comparing the cost of an on-premise server versus a cloud server. The cost for a company with more than 50 employees to run an on-premise server for a period of about five to seven years is usually less than it would be for using a cloud server. On the other hand, if the server only lasts two to three years then cloud computing is much more cost effective. Other factors to consider are the indirect costs of running your own servers, such as cooling, power, license fees, and labor.
"CIOs who have a rounded view of the financial impact of cloud are more likely to have progressive discussions with their finance business partners about when and how to deploy cloud services, says Sanil Solanki, research director at Gartner.
Financial Benefits of Moving to the Cloud
As previously mentioned, there are many reasons to move your IT to the cloud, but for many organizations the business case to move away from traditional IT is the overriding factor in their decision.
Completely Exploited Hardware. Because cloud computing is practical the ever-changing workload evens outs and becomes smoother. Thus, the hardware is fully utilized, which means resources aren't going to waste.
Lower Employee Costs. Most companies employ several IT professionals. Those expenses add up quickly. When you move to the cloud, you can typically cut back on the number of the IT employees your organization needs, thus saving you a significant amount of money.
Lower Power Expenses. When you use in-house servers, you must pay to run them 24/7 even though you aren't using them all the time. A cloud service provider will charge less for energy than you would pay if you ran your own on-premise data center.
No Capital Costs. When you send everything to the cloud you eliminate all capital expenses. You don't have to purchase the servers or set up the infrastructure. Your cloud provider pays those expenses instead of you.
No Redundancy. Most companies with in-house servers have to go the extra mile and purchase backup hardware as well. Having extra hardware lying around just in case is a huge waste of resources. Enterprise data centers also offer redundant power and infrastructure, which is difficult to afford on your own. You can eliminate these expenses and use the funds elsewhere when you move to the cloud.
Legacy Systems and Their Drawbacks
It's understandable that you want to maximize your current investments. As shown in a recent Harvard Business Review analytic services report, respondents want to use their IT infrastructure, while reducing operational costs. Legacy systems, however, do have their drawbacks. They increase to market and reduce productivity and agility, which ultimately affects your customer experience.
The survey showed that legacy systems can be a hindrance to:
IT implementation time (44%)
Workforce empowerment (38%)
Innovation (35%)
Data analytics and management (34%)
Customer experience (32%)
Business agility/flexibility (32%)
Time to market (31%)
However, there's nothing stopping you from retaining only those legacy systems that make sense today and slowly transitioning away from them into the cloud as you see fit. In fact, most organizations have this hybrid IT approach, where they end up with multiple clouds and collocated servers.
How Adopting Hybrid Cloud Facilitates a Competitive Advantage
When cloud computing was still a relatively new term for businesses, there were only two choices: private and public cloud. The hybrid cloud model describes the use of at least one private and one public cloud. The Harvard Business Review Analytic Services Report on hybrid cloud strategy, "Adopting Hybrid Cloud Becomes a Strategic Imperative," describes in detail how cloud computing enables "greater business agility, data capabilities, and better customer and user experiences," especially for small to medium-sized businesses that are experiencing high business growth.
Hybrid cloud adoption has grown over 70% year-over-year, second only to private cloud. The drivers behind cloud migration are well-known–and are further validated in the survey responses in the Harvard Business Review survey. These include:
Increased business agility and flexibility (49% of respondents)
Reduced cost of operation and maximizing current IT investments (43%)
Ability to manage IT security (37%)
Improvement of customer experience (34%)
Ability to innovate (30%)
Without innovation, agility, and flexibility, businesses stagnate and competitors quickly jump ahead. In the modern workforce, employees need to access data wherever they are, whenever they need it. With many companies moving to a completely remote workforce; flexibility is a necessity.
"Agility is all about rapid change, and companies can change much more quickly in a modern IT architecture that uses cloud technology," says Carl Lehmann, principal analyst in charge of enterprise architecture, integration, and process management at 451 Research and author of Strategy and Business Process Management. "If they have to recode a system to introduce a new process, that's not as agile as doing it through lowcode, work-flow-enabled infrastructure, which is available in most cloud architecture."
Cost has always been an issue for businesses. Instituting a hybrid cloud strategy leverages current infrastructure and moves a portion of it to the public cloud. A recent study indicated that 56% of respondents said that cloud services increased profits while 62% said they had saved money and were able to reinvest back in the business.
Are You Ready for a Move?
Moving to the cloud has many benefits and you will undoubtedly see a return on your investment. It's a long-term strategy with benefits far beyond cost. If you're not sure about moving away from traditional IT, please contact OnRamp with your concerns. We're more than happy to guide you through your options to see if the cloud is a good fit.
Additional Resources on this Topic:
To cloud or not to cloud: What's your cloud migration strategy?
5 Financial Benefits of Moving to the Cloud
The original version of this article was first published on OnRamp.
As the Channel Sales Manager at OnRamp, Keith guides customers and partners through the complex waters of compliance and helps them manage sensitive data across their IT infrastructure. Prior to joining the team, he owned and operated his own technology business.