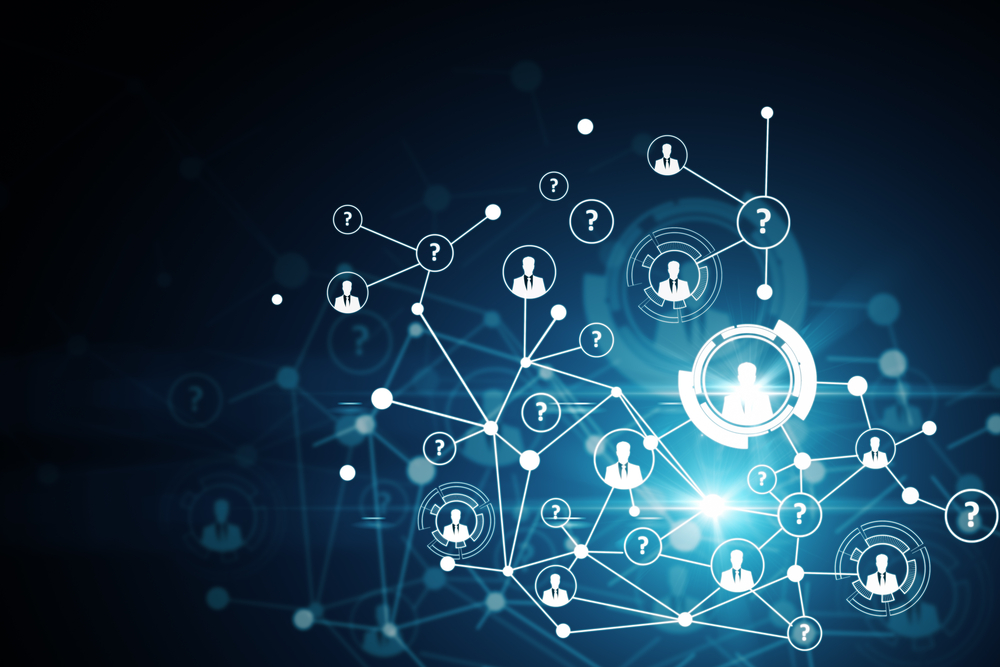 Digital tools and data drive HR today, transforming the HR IT landscape by offering solutions that have changed the game for organizations and employees. Thanks to technology, HR teams have access to innovative approaches to essential functions like recruitment, performance reviews, career development, employee engagement, compensation and benefits, and more. This shift allows HR pros not only a seat at the table to talk big-picture digital and workplace transformation, but also to pivot their role within the company for greater value-add. Let's take a deep dive into five digital services that have helped lead the HR IT charge. 
Digital HR, Explained
Deloitte recently released its annual Global Human Capital Trends report, and the 2017 version put out a direct call to HR pros and business leaders. The call was simple. Deloitte called out gaps at the convergence of technology, businesses, policy, and individuals—gaps it called direct opportunities for HR specifically to help both organizations and employees. In short, Deloitte called for HR to "rewrite the rules." They're right; HR is in a prime position to deliver solutions that move teams and companies forward—but how? The answer lies in digital HR, also called HR IT.
What digital HR functions, specifically, can help turn the gaps created by tech and the changing workforce into opportunities created by tech and used by the changing workforce? Figure 1 from Accenture provides a glimpse, breaking down five core HR functions—more on that in a minute—and showing just how many digital opportunities exist to transform and improve upon the fundamental roles of HR. In short, the more colored dots, the more opportunities for digital solutions that inspire growth. And, if you ask me, that's a pretty colorful graphic.
Figure 1. Source: Accenture
Five Digital HR Services
Now that you've seen the big picture, let's get micro. It's time to examine the five digital services, as identified by Accenture, and discuss how they're creating new approaches for typical HR functions:
Analytics-based insights. Data analytics, leveraged correctly, can be an HR superpower. I'm talking about people analytics, a term Deloitte defines as "using digital tools and data to measure, report, and understand employee performance." Sounds all-encompassing, doesn't it? It can be, and that's why it's so powerful. Using people analytics, HR teams can see how employees are performing in real time, predict personnel patterns and adjust course accordingly, examine a potential employee's readiness and fit, optimize payroll management, and so much more.
Intelligent HR services. As I've said before, AI and deep learning are changing everything, so it's no surprise these digital tools are powerhouses when it comes to HR. Take recruiting, for example. Deloitte reports more than eight out of ten executives feel talent acquisition is extremely important, and many are leveraging cognitive recruiting platforms to help land top talent. The tech goes further, though—that same report found some 24 percent of teams are already using games and simulations (rather than tired resume reviews) to find the right employees.
HR in the cloud. Cloud technology isn't new by any means, but it's gaining steam in HR IT as teams look for more accessible, flexible solutions to tasks like data and personnel management, training and onboarding, employee collaboration, and those ever-important continued learning initiatives. In essence, cloud tools give not only HR teams but entire companies the kind of business agility needed to remain competitive today.
Social enterprise. Part of the job of HR is to boost employee engagement, and there are HR IT social tools dedicated to doing just that. Enterprise social networks (ESNs), for example, provide ways for employees to connect on work topics and also on common interests, keeping that craved work-life balance and fostering creativity, innovation, and employee satisfaction.
Mobile HR services. This one is a no-brainer. Everyone is mobile these days—employees, customers, executives, etc. There are entire generations in the workforce now who have not known life without a mobile device connecting them at all times. Using HR IT, organizations use the mobility of its teams to its advantage, offering apps or employee portals that are accessible wherever, whenever. Whether the policy chosen is full-on bring-your-own-device (BYOD) or just mobile friendly, mobility has created a slew of new ways for employees to interact with one another and with their work. The shift has opened doors for increased productivity and engagement—two factors, of course, prioritized by HR.
What's Next?
The benefits of leveraging HR IT are evident on a theoretical level, but it's important to note this discussion is far from theoretical. These advances are being made now, and staying ahead of the game is table stakes to not only HR success, but organizational success. There was a lot to ponder in Deloitte's report, but one observation stuck out to me: "The big trend in 2017 is that these solutions are business driven, not internally HR focused." That could not be more true. There is a strong business case—not just an HR case—for each of the five approaches outlined above, and it's only getting stronger.
Remember, digital HR not only helps meet business objectives, but it also helps your bottom line, too. Hilton Worldwide, for example, was recently named as a Digital Disruptor for, in part, using cognitive technology and a video interview platform to shorten its hiring time from 42 days to an incredible six days. What did that mean for the company? It allowed the organization to streamline hiring, building teams across its locations in 90 countries a whopping 85 percent faster. Now, if you're thinking digital HR might not be worth it, that example should make you think again.
What role does digital play in the HR landscape at your organization? Can you do more? I'd love to hear your comments.
Additional Resources on This Topic
The Impact of Technology on HR and What's Ahead
How Strategic HR Drives Digital Transformation
This article was first published on FOW Media. 
Shelly Kramer is a Principal Analyst and Founding Partner at Futurum Research. A serial entrepreneur with a technology centric focus, she has worked alongside some of the world's largest brands to embrace disruption and spur innovation, understand and address the realities of the connected customer, and help navigate the process of digital transformation. She brings 20 years' experience as a brand strategist to her work at Futurum, and has deep experience helping global companies with marketing challenges, GTM strategies, messaging development, and driving strategy and digital transformation for B2B brands across multiple verticals. Shelly's coverage areas include Collaboration/CX/SaaS, platforms, ESG, and Cybersecurity, as well as topics and trends related to the Future of Work, the transformation of the workplace and how people and technology are driving that transformation. A transplanted New Yorker, she has learned to love life in the Midwest, and has firsthand experience that some of the most innovative minds and most successful companies in the world also happen to live in "flyover country."