In Part 1, we took a quick tour of what the IoT is, how globally transformative it is likely to be in the next two decades, and what role Qualcomm is quietly playing in making the IoT a reality. For the sake of brevity, we ended right as we were about to dive into what I see as the four pillars of the IoT ecosystem: Products and Services, Partnerships, Platforms and Interoperability. Today, let's continue to talk about how Qualcomm fits in all of this, and how it is shaping the IoT on a scale that may not be as obvious to most people as it perhaps ought to be.
The four pillars
I have been giving the concept of platform thinking a lot of thought in the last few months. For those of you not yet familiar with the term, platform thinking refers to business models that have transcended the traditional "products and services" model (in which a company creates finite products and/or services, and achieves scale through various sales channels), and evolved instead to platform-based models, in which scale is achieved not only through the sale of products and services, but by fostering an external ecosystem of developers, makers, and users. For a deeper dive into this topic, I recommend Sangeet Paul Choudary's take on this. Examples of business models based on platform thinking are Google (Alphabet), Facebook, and Amazon, while examples of the traditional products and services business model are McDonald's, Coca Cola, Starbucks, Ford, and Nike.
Note that platform thinking as a business model doesn't have anything to do with specific technical platforms (like mesh Wi-Fi, for instance). In the context of this discussion, platform thinking is an entirely separate topic from technical platforms, and we will address both separately.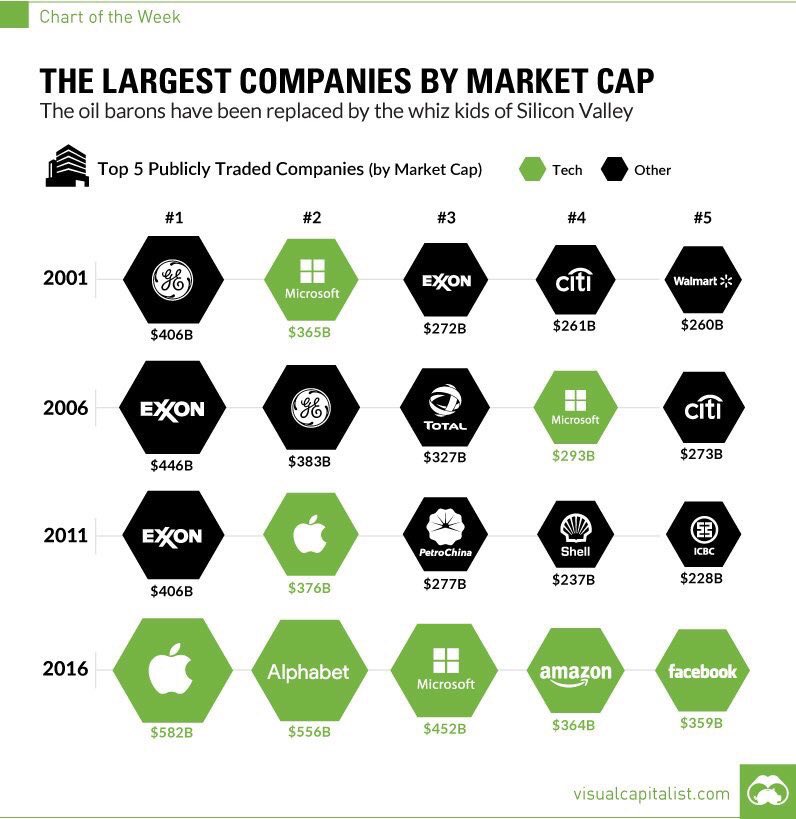 I mention platform thinking because it pertains to the radical evolution of business models that is currently shaking up every market in the world. Twenty years ago, oil and gas companies dominated global markets, followed by banks, and the rest of the old guard of Fortune 1000 companies. Then, the digital revolution picked up speed, and companies like Microsoft, Google (Alphabet), Amazon and Apple started turning up at the top of that list. The reason for this shift wasn't so much that technology was more profitable. It's that successful technology companies (and technology-based companies) tend to think less in terms of products and services and more in terms of platforms and ecosystems. Look at the infographic above, and what you'll notice is that companies that stuck to a products and services model used to dominate the list of Top 5 publicly traded companies (by market cap), but that between 2011 and 2016, the platform model pushed them aside. Granted, market cap can be a contentious way of gauging the success of anything since it relies on expectations of future growth, but the fact remains that a shift has occurred in favor of technology companies and technology-based companies, and that those with a platform thinking mindset have benefited the most from that shift.
I don't want to go too far into a discussion of the platform thinking model, but I did want to introduce you to the notion for two reasons:
Any company that either adopts a platform thinking approach from the start (like most unicorns) or shifts from products and services to a platform-friendly model (like most dragons) is worth looking into, and probably worth betting on.
Qualcomm's four pillars, at least as I see them, offer the perfect model for established companies looking to evolve and thrive in a tech-friendly economy:

Products and Services
Partnerships
Platforms
Interoperability
This is especially true of companies that understand the enormous potential of the IoT (the Internet of Things), and how connected objects, smart objects, and smart ecosystems will transform the world we live in over the next few decades. And so companies that are able to build their business on a foundation that incorporates and meshes platforms, products and services, partnerships, and a commitment to interoperability will scale, while companies that focus on only some of those pillars at the expense of others will not.
To get a good sense for how effective this particular hybridized model works for Qualcomm, you have to look at how these four pillars work together, and the IoT is probably the best place to do precisely that.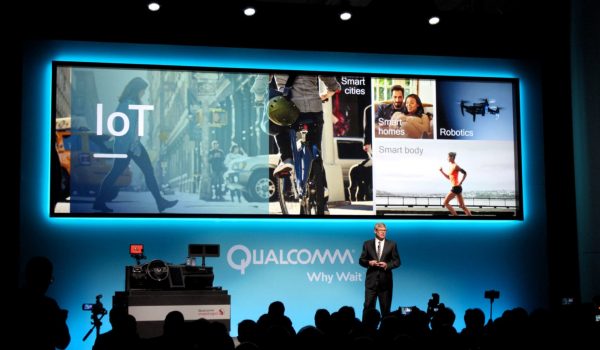 Products and Services: If we start at the beginning with Qualcomm, we have chipsets – including but certainly not limited to Snapdragon. Chips are products. They are designed, manufactured, sorted, and sold like any other SKU: Classic Products and Services model. Note that technology licensing also fits into this category: Qualcomm invests heavily in R&D, then makes the entire portfolio of resulting inventions available to licensees, which in turn helps advance the ecosystem.  We could go deeper into Qualcomm's products and services portfolio, but that won't be necessary today. Today's chips aren't just hardware, advanced SOCs involve hardware and software and incorporate advanced security features.
Products and Service stats of the day: Qualcomm is now shipping 1 MILLION chips for the IoT on a daily basis, and to date, over 1.5 BILLION IoT devices from hundreds of brands have shipped with Qualcomm chips and technologies inside them.
Partnerships: I recently attended an analyst workshop during which I was given a decent amount of visibility to Qualcomm's growing partnership ecosystem. Qualcomm's strategy is to work closely with industry innovation leaders to build learnings on both sides. For starters, Qualcomm works with all major cloud providers (AWS, Google, Microsoft, etc.) and all major mobile operators. In the IoT specifically, Qualcomm's IoT partnership ecosystem includes fashion brands like Montblanc, Movado, Emporio Armani, Fossil, Diesel, Guess, Hugo Boss, Michael Kors, Tommy Hilfiger, and (a favorite of mine) Nixon. Moving beyond wearables and into voice and music, we find partnerships with Bose, Sonos, Panasonic, Bang & Olufsen, LG, Plantronics, and Sony, among others. Standout partnerships specific to smart home and automation include NEST, Samsung, GE, Cree, Emerson, and HISENSE. Moving to connected cameras, we note Qualcomm's partnerships with GoPro, Samsung, Acer, LG, Keda, Hubsan, and 360Fly, again, among others. Qualcomm's partnership ecosystem relative to drones includes Zerotech, Parrot, ZeroZero, Pegatron, Tencent, Wowwee, and Genius. In home entertainment, we find Qualcomm also partnering with giants like Amazon, Nintendo, NEST, Samsung, Sony, Xiaomi, Microsoft, Leeco, Sonos, Dell, LG, NetGear, Tenecent, and Razer. Finally, on the industrial side, standout partnerships include AT&T, Panasonic, Tyco, GE, CH2M, Simcom, and Honeywell.
There's a lot more there, but you get the idea: Qualcomm isn't just making Qualcomm stuff, and selling Qualcomm stuff, and creating a Qualcomm experience. Instead, Qualcomm is nurturing a vast ecosystem of rich partnerships, and the most important reason for doing this is to not only help drive innovation but do so at scale.
Platforms: Now let's briefly talk about technical platforms. As in: the practical use of specifications and core technologies as the basis for the development of industry-wide processes, applications, and new technologies.
In the case of Qualcomm, platforms come in the form of integrated hardware, software and in many cases engineering support from Qualcomm or it's ecosystem of ODM's and system integrators. If this were a technically-minded post, this is the part where I would start talking about various chipsets and their specs, software development kits and reference designs, but this isn't that kind of post. All I want to bring up here today is this: The principal reason why Qualcomm's partnership ecosystem is as rich as it is, and continues to grow, is because of its adoption of open, accessible hardware, software and support platforms. These platforms allow customers to go to market quickly with new products and take advantage of expertise they might not have in-house. (Imagine an appliance manufacturing engineer tasked with making his refrigerator cloud-connected without access to these platforms.)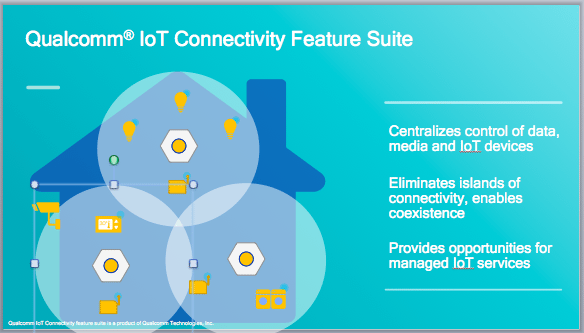 Take, for instance, the Mesh Networking platform. You can read more about it here, and here, but the principle is fairly simple: A network of plug-in smart home routers spread around the home, with the purpose of optimizing connectivity with (and between) all connected devices in range. Simple enough, right? But what makes Qualcomm's Mesh Networking platform especially relevant to this discussion isn't so much that it combines Wi-Fi, Bluetooth and other popular standards of wireless connectivity under one self-organizing platform (yes, self-organizing), but that Qualcomm is making this available to OEMs as a reference design offering – essentially a set of specifications (or a blueprint) that will allow them to develop their own products based on this platform. Given the push in the IoT world to solve the problem of platform fragmentation, and move adoption towards a more unified set of common platforms, creating powerful and easy-to-use platforms for OEMs for specific IoT applications is a very smart way of going about consolidating research and development efforts across the industry – and doing so in a way that puts the value of Qualcomm's portfolio of innovation front and center of the IoT industry as a whole.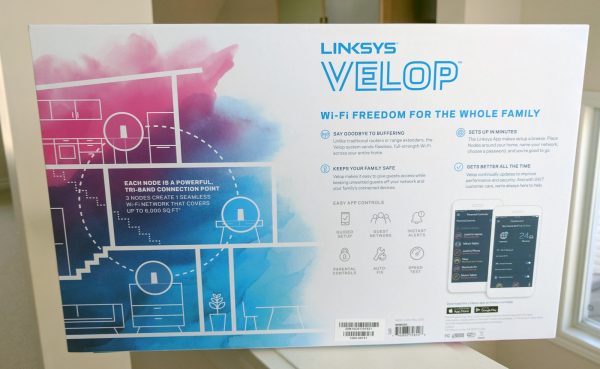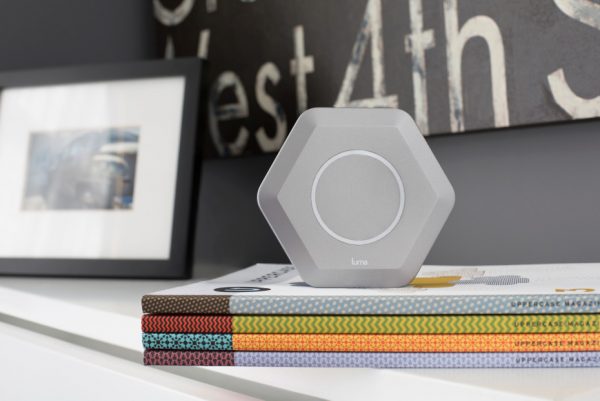 Here is a short list of brands already working with the Qualcomm-powered Mesh platform: Samsung, Netgear, Linksys, Asus, D-Link, Ubiquiti, Luma, Plume, TP-Link, eero, and Google Wifi. To give you some insight into how well this is working, in the last 12 months, the transition from standard routers to Mesh routers, in terms of revenue share, has grown from nearly zero to nearly one quarter of the market, and appears to be accelerating.
[another possible example: Snapdragon Wear, with
over 80 percent of Android Wear smartwatches
launched or announced are based on this platform.]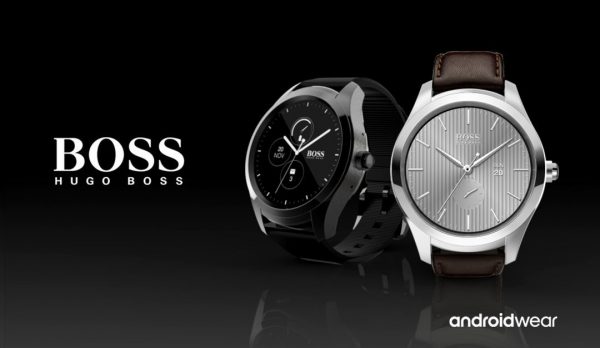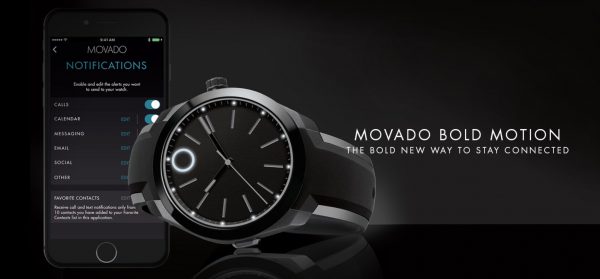 Again, we've only scratched the surface here. This is only one platform in one IoT category, but it helps outline the importance of properly leveraging platforms. This strategy, when applied to other IoT areas of focus, scales really, really well.
Interoperability: Lastly, we get to the topic of interoperability, which is traditionally treated as a function of effective platform management, if not a products and services strategy, all of which is often informed by a company's choice of partnerships. We prefer to think of it as its own topic – or pillar, as it were – for one central reason: Interoperability, as a binary choice, sits at the heart of platforms. Companies have to decide what they will keep in-house, to keep competitors from benefiting from specific "proprietary" technologies, and what to share – either openly or through some licensing model – in order to achieve scale in the market.
In the old world, which emerged from the industrial revolution, interoperability was not something many companies necessarily valued. You could not use a Nikon lens on a Canon camera, for example. You could not use a Nintendo game with a Playstation console. Even Apple, which prides itself on being a forward-looking and innovative company, is well known for rejecting interoperability in favor of creating its own semi-permeable "premium" ecosystem.
There were exceptions, of course: 35mm film, whether it was made by Kodak or Fuji or whomever, fit exactly the same way in Canon and Nikon cameras. Nintendo and Playstation game consoles plugged into the same power sources and connected to the same televisions. Apple allowed the use of USB and HDMI ports on its laptops. Interoperability always found a way in, because without it, scale was impossible to achieve.
Tomorrow's business models understand the value of interoperability, and tend to place a very high premium on it. Nowhere is this more important than the world of the IoT. Why? Because if your smart fridge, your smart phone, your smart lights, your smart TV, your smart speakers, and your smart home security system don't all operate seamlessly on the same smart home network, then smart homes will never function properly.
From a strategic perspective, ensuring that smart homes and other connected environments (smart cities, smart factories, smart buildings, etc.) work like magic is purely an experience play. As an increasingly core element of the experience economy, IoT-based systems like smart homes must function flawlessly, or consumers will reject them. This means that your Samsung smart TV, and your Bang & Olufsen smart speakers, and your LG smart fridge, and your Google Pixel, and your Amazon Echo, and your NEST thermostat all have to work like components of a seamless smart system. The moment one of those devices turns out to be incompatible with the system as a whole, it creates a negative experience for the consumer, and becomes a friction point. Friction points are what make technology products irrelevant. As difficult as it may be for business leaders who came from more traditional (insular) business models to accept the necessity of interoperability, it is now a matter of necessity that they embrace it. The lesson here is that while no one wants consumers to become brand-agnostic, connectivity between devices and IoT-based systems should be. Apple shouldn't try to create its own Apple-only IoT ecosystem any more than Microsoft, Samsung or Sony should. This is why we think that interoperability deserves to be its own pillar.  And since IoT security is only as strong as its weakest link, well designed interoperable systems will be inherently more secure.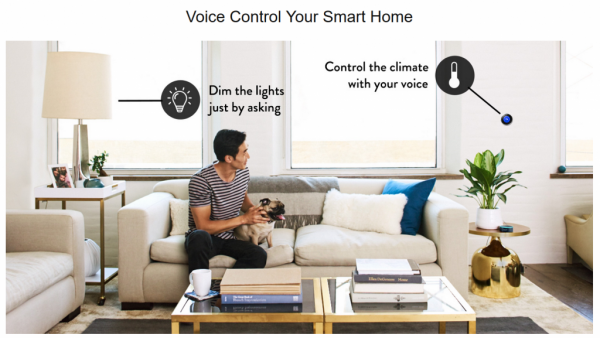 Coming back to Qualcomm, the focus on interoperability we find in the company's approach to platforms, partnerships, and products, which can be traced back to its work in wireless long before the term IoT was ever conceived, is a clear signal that the company is poised to help drive the IoT towards seamless user experiences, agile innovation, reliable connectivity, and universally effective systems management – all of which are essential in guaranteeing a healthy future for the IoT. This is most evident in Qualcomm's connectivity SoCs, which support interoperability across wireless radios (Wi-Fi, Bluetooth, ZigBee and Thread), connectivity frameworks (HomeKit, Google Weave, and Open Connectivity Foundation specifications), as well as support for major cloud services like AWS IoT, Google Cloud Platform, and Microsoft Azure IoT.
Stay tuned for Part 3, in which we will dive a little deeper into the role that AI and machine learning play in the IoT, and how a combination of edge-based machine learning (on-device machine learning as opposed to cloud-based machine learning) and voice UI are set to revolutionize the world around us. This is a very big topic, so you won't want to miss it.
This article was first published on Futurum.xyz
Senior Analyst at @Futurumxyz. Digital Transformation + Tech + Disruption. Author, keynote speaker + troublemaker. Opinions are my own. I like croissants.