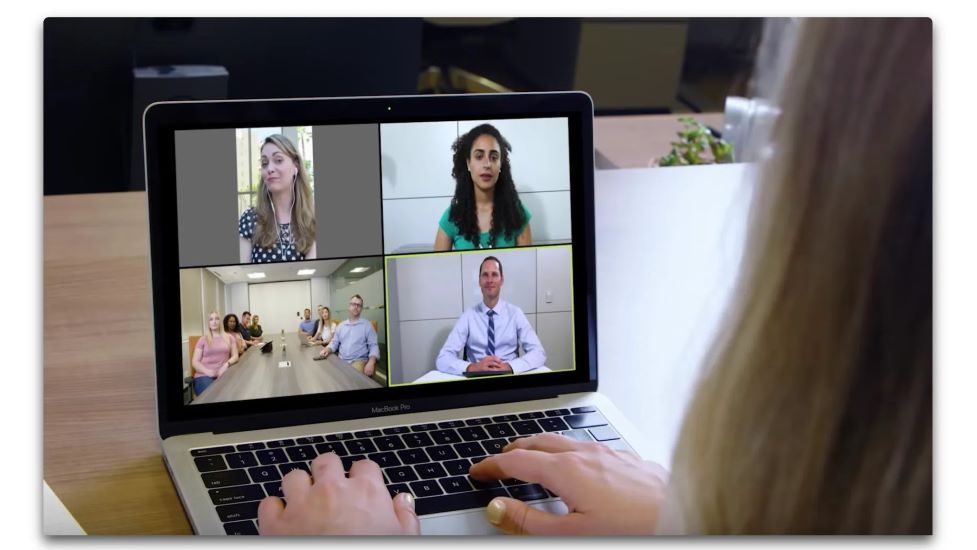 Video streaming for work has been increasingly popular for years. In fact, one survey found that in 2017, 73% of respondents said they used streaming video for work, and that number jumped to 80% by 2018. And this is even more evident in 2020, as there's been a 500% or more increase in enterprise video streaming since the COVID-19 crisis began. It makes sense, because from employee onboarding and training to communicating big news to employees, video streaming has several uses in the workplace.
While the ability to lean so heavily on video for business is clearly convenient, it's not without its challenges. In particular, there are security challenges that have just recently come to the forefront for many who were previously not used to depending on video so much. For example, some people have had to learn the hard way that unwelcome visitors could easily join their meetings and disrupt or take control of their microphones, webcams, and even their entire laptops.
Some video streaming companies have also recently had to deal with educating clients on user tips in order to be more secure. A big number of these security challenges are user errors. Giving credit where it's due, video conferencing solutions went from being pretty well-known among professionals and corporate executives to being extremely popular and valuable among consumers of all ages now. This is because people suddenly realized they could no longer meet in person for work, school, gym sessions, sports lessons and social hangouts, but they could meet via a video application. Enterprise video streaming companies offer multiple security essentials to protect their users, here's what to look for:
Authentication
First, any video streaming platform used for internal communications needs to be secure, which means it should require user authentication. So anyone who wants to watch a video should have to sign in with a password at the very least. Some businesses also use multifactor authentication that requires more than one log-in step. For example, a business might require not only a password, but also facial recognition or a passcode that's sent to each user's email.
Authorization
Another way to secure videos is to determine which users get to use certain features on the video platform. Most users will simply be allowed to watch videos, not share or edit them. Only select users will be able to edit, share, or perform any other actions with the videos. This way, you're not giving the same permissions to everyone at the company, providing extra security when it comes to enterprise video streaming. Depending on the video streaming platform, you can assign these permissions to specific employees or to entire departments. You may also be able to assign based on the role at the company, such as the manager.
Encryption
You need to add a level of security to all your videos by encrypting them. This is another way to stop unauthorized viewers from watching or trying to alter and share your videos, as no one can tamper with them while they're in transit when they're encrypted. And of course, encryption protects the videos from being accessed by just anyone once the intended recipient gets them.
Geographic Restrictions
Some video streaming platforms let you restrict where your videos can be viewed, as they ban certain IP addresses from playing your videos. This lets you choose which countries will be able to show your videos, so people from your list of restricted countries can't watch. Similarly, you can restrict based on domain so your videos can only be embedded on certain websites.
Enterprise Content Delivery Network
Another way to keep your video content safe and secure—while also improving video performance—is to use the right enterprise content delivery network (eCDN). An effective eCDN can easily move large video files directly from the streaming origin to each viewer without putting strain on the company's network and provide high quality streams to every viewer. However, when evaluating your eCDNs, make sure you take into account best security practices on how your eCDN is integrated with your preferred video applications and whether or not your video is passed through any sort of outside processing center.
Image Credit: USA Today
Johan Ljungberg is CEO and co-founder of Hive Streaming.  Johan has led Hive Streaming from its inception as an R&D organization to its current market position as one of the leaders in enterprise video distribution and analytics.