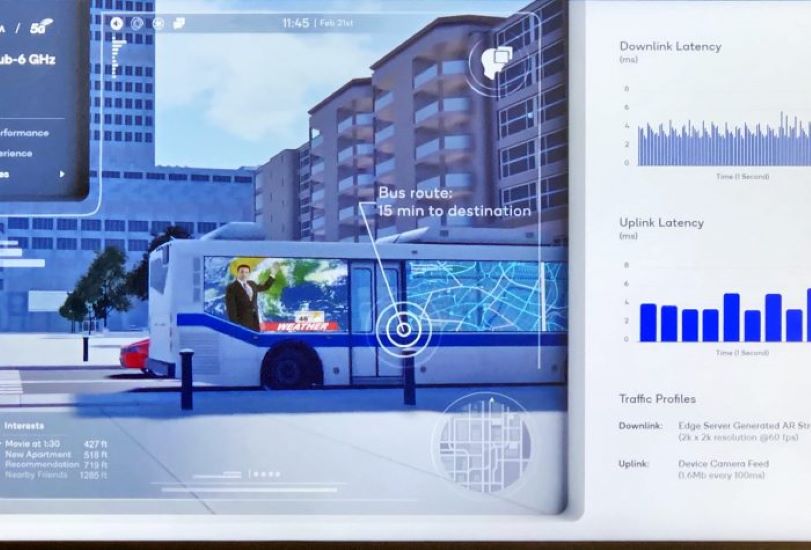 The Road to Extended Reality
Augmented reality (AR), Virtual Reality (VR) and Mixed Reality (MR) have had several false starts. It seems for the past 5 years, every year coming was going to be their year; only the years have kept coming and well, their year still hasn't.
Sure, there has been a sprinkling of success. Pokémon Go won the heart of the people for a while, that was sort of AR. Microsoft has had some impressive launches showing the power of HoloLens and the enterprise cheered and Facebook among others have certainly touted Oculus as the next big thing, continuously. However, with all these moments where it looked like it was about to happen, it simply hasn't. At least not yet.
Perhaps that has more to do with what is needed to make AR, MR and VR go than it does with the technology itself, but I'll come back to that later. At the very least, maybe it needed a bit of an upgrade to its nomenclature to recapture the hearts and minds. And more than just naming, the next reality needs to be a little bit of all the immersive technologies. Enter XR.
More than AR, VR or MR – The Future is in Extended Reality (XR)
Let's start with a quick definition of XR.
Extended reality (XR) is a term referring to all real-and-virtual combined environments and human-machine interactions generated by computer technology and wearables. It includes representative forms such as augmented reality (AR), augmented virtuality (AV) and virtual reality (VR) [1] and the areas interpolated among them. The levels of virtuality range from partially sensory inputs to immersive virtuality, also called VR.
While only one definition, I believe the key takeaway is that the future of immersive experience will have a continuum from completely real to completely virtual and the path for consumers and enterprise alike will be to deliver experiences across the realm.
This will be delivered with lighter, more efficient wearables that can bring together the physical and digital worlds seamlessly into an "Extended Reality."
The Fundamental Pieces of a Best in Class XR Experience
While many consumers have had at least some interaction with versions of Extended Reality, let's take a moment to consider what goes into a good XR experience.
Visuals – XR requires accurate, real-time visuals that overlay reality. The overlay aspect shifts as we pendulum between complete real and complete virtual, but the visuals are the first thing users notice and are hugely important.
Audio – Immersive experiences aren't just about what we see, but also what we hear. It's like watching a movie with subtitles versus Dolby; the difference is exponential.
Interactions – How we interact with XR will be critical for adoption. The goal is extremely natural interaction to pinch, move and engage with content. The sense that we are truly manipulating the content is what makes the experience truly immersive.
AI – Intelligent AI to help inform the content in front of your eyes in almost real- time.
Connectivity – While untethered will be the desire of most users, the ability to connect to the fastest up and downlink for content access, consumption and manipulation is critical.
What Are the Big Challenges?
Now, to make XR experiences something that consumers and enterprises are willing to pay for, it is going to take some significant engineering. Let's look at a few of the key challenges that will need to be overcome before XR has a chance to reach the tipping point.
Comfortable Wearables – This one has been a huge challenge. The headsets for all the forms of XR have had some issues. What people really want would be more in the form of a pair of sleek, light-weight eyeglasses, but that isn't possible with the requirements for sensors, compute power, cameras, batteries etc. HoloLens2 came a long way for enterprise apps and we have seen some tethered wearables that are lighter because the power, compute and other necessaries are coming from elsewhere, but in the future it will be completely untethered and the wearables will need to be light and comfortable and it needs to work really well.
Compute Intensive – To render extraordinarily high-resolution images and make them crystal clear right in front of your eyes it takes a lot of compute horsepower. Today, with the cloud being a common source for content, it puts even more strain on compute and network. As content moves closer to the edge this will improve, but the expectation for better, lighter more thermal and power efficient hardware will put more strain on chip design. It's a cycle that will take innovative thinking to overcome.
Battery Life – As we move toward extended use wearable headsets that will be an information display, it is important that these devices have battery life to withstand normal life. For workers, can the device last for an 8-hour shift without needing to be charged? For consumers, carrying another charger or tethering for power isn't a friendly experience. Also, with users looking for always-on and real-time use of XR devices and content, battery will become even more important. Going forward, all of this will need to be addressed.
Low Latency – Today, most XR requires high throughput and still a lot of users complain about latency, which can pretty much ruin the experience. Immersive experiences don't just need fast speed connectivity, but really demands low latency. This means putting the compute closer to the content and certainly delivering XR using 5G and edge cloud is going to be the answer going forward.
Why Qualcomm is Poised To Be A Market Leader 
While the wearable providers like Oculus, Microsoft (HoloLens), and MagicLeap have received most of the credit for delivering immersive realities. The shift toward mobile standalone and boundless XR is going to be paved in high throughput, low latency, power efficient technologies that create more comfortable wearables that in the not so distant future may have all the computing built in. But even now, it requires substantial innovation to move XR forward.
Qualcomm, while best known for mobile chips for smartphones, has made a substantial commitment to delivering the future of extended reality. With the same technology that is powering many of the world's premium tier smart devices, Extended Reality could realize its potential.
Although Qualcomm won't be building the wearable devices, and will likely not be visible to most users of Extended Reality, it will be their Snapdragon technology, that will likely power a majority of them. Case in point, their XR-dedicated platform, the Snapdragon XR1 powers Google's latest Glass Enterprise Edition 2, an optimized Snapdragon 835 mobile chipset enables VR gaming phenomenon Oculus Quest and the built-for-compute Snapdragon 850 is under the hood of HoloLens2. Why is everyone choosing Snapdragon? It  enables headset and wearable companies to build compute intensive, light(er)weight, power efficient XR solutions. It will also be 5G networks, which are built on a vast number of Qualcomm contributions that will allow for mobile standalone and boundless XR; something that has seemed to be forever coming, but only now has the opportunity to emerge thanks to next generation networks and innovation coming directly from Qualcomm.  All of which is exactly why I believe Qualcomm is poised to be an undisputed leader in the realization of XR into our everyday work and personal lives.
Futurum Research provides industry research and analysis. These columns are for educational purposes only and should not be considered in any way investment advice.
The original version of this article was first published on Futurum Research.
Daniel Newman is the Principal Analyst of Futurum Research and the CEO of Broadsuite Media Group. Living his life at the intersection of people and technology, Daniel works with the world's largest technology brands exploring Digital Transformation and how it is influencing the enterprise. From Big Data to IoT to Cloud Computing, Newman makes the connections between business, people and tech that are required for companies to benefit most from their technology projects, which leads to his ideas regularly being cited in CIO.Com, CIO Review and hundreds of other sites across the world. A 5x Best Selling Author including his most recent "Building Dragons: Digital Transformation in the Experience Economy," Daniel is also a Forbes, Entrepreneur and Huffington Post Contributor. MBA and Graduate Adjunct Professor, Daniel Newman is a Chicago Native and his speaking takes him around the world each year as he shares his vision of the role technology will play in our future.