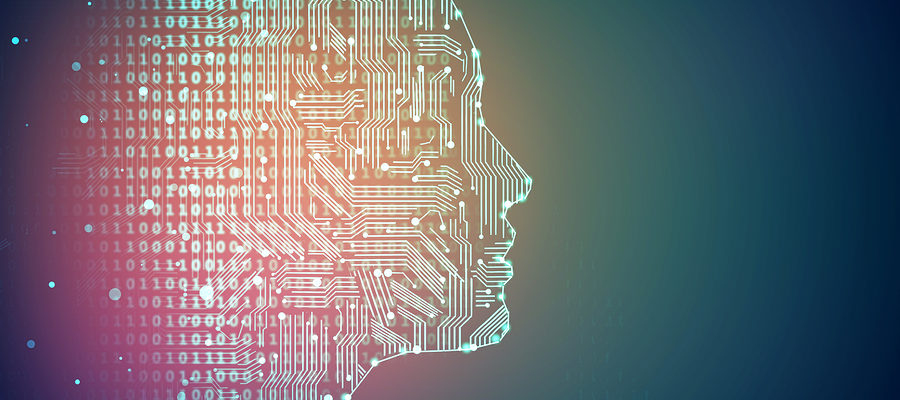 Your favorite artist is in town for what will undoubtedly be the biggest show of the year. You're at the venue's gates, ready to present your ticket for admission, when you realize you forgot it. No problem, security simply scans your face, and after the camera recognizes you, you're permitted entrance.
The Chinese government is searching for a dangerous criminal among its population. A machine goes through hundreds of hours of security camera footage and identifies the right person within minutes. The criminal is then successfully captured and put behind bars.
Hands full of groceries, you can't dig into your coat pockets for the house key. Conveniently, the front-door camera quickly scans your face and then unlocks the door for you.
These situations may seem like something out of a sci-fi movie, but they're quickly becoming our reality. Facial recognition software that uses artificial intelligence is beginning to transform different parts of our lives, and while admittedly a little creepy, it is also hugely beneficial. This new age of artificial intelligence surveillance holds the potential to make our world a safer, more secure place.
Eliminate Security Operation Overload
The average enterprise security operations center is inundated with as many as 200,000 pieces of security event data every day.1 However, only a very small percentage poses an actual threat. So much time is wasted sorting through these alerts, trying to accurately identify which require immediate action.
"Today's SOC analysts suffer from cognitive overload where they have to keep abreast of hundreds of threat and vulnerability intelligence reports daily and must be able to connect it to the thousands of security events that they see streaming by," says IBM's Fellow and Director of Security Research, J.R. Rao2. These mundane yet extremely important tasks have led to the creation of IBM's Cognitive Security Operations Center (SOC), powered by Watson for Cyber Security.
Where alerts used to lack context, IBM's SOC makes sense of otherwise obscure data, allowing human analysts to quickly pinpoint immediate danger. Cognitive security intelligence also makes previously unstructured data usable. For example, the written word — created by humans, for human consumption — used to be jumbled nonsensical data to a machine. IBM's SOC uses machine learning and natural language progression technologies to read things like online texts and blogs, making it possible for security analysts to interpret and effectively use this data. Investigating, qualifying and responding to attacks is done much more quickly and efficiently with the help of IBM's SOC.
AI Aids Criminal Apprehension
In addition to fighting cybercrime, AI facial recognition technology is helping to keep the rest of our world secure by identifying and aiding in the apprehension of criminals. An example of such success is a recent study out of China that used a trained algorithm to differentiate between almost 2,000 faces of Chinese men, half of whom were criminals.3 The study deemed facial recognition both valid and consistent when the algorithm correctly identified the criminals with nearly 90 percent accuracy. This kind of precision is made possible through deep learning, a relatively new type of AI.
Deep Learning Improves Accuracy
Deep learning can identify blurry or even partial shots of a face with eerie accuracy. AI facial recognition is being implemented in airports and in general policing all over the world. However, it doesn't just identify the bad guys — it also keeps the average citizen safe by protecting our homes, finances and even our fun.
Facial recognition capabilities aren't new. However, the capabilities are maturing and becoming more prevalent every day. Consider Apple's new iPhone: Rather than using a password to unlock the device, as it historically has, the new iPhone 8 is employing facial recognition. The phone will have a primary sensor and an infrared sensor, which enables users to unlock their device even when little light is present.
Pay With Your Face
Computers are getting so good at recognizing users' faces that it won't be long before it's commonplace for American consumers to make purchases, book tickets and even unlock doors with a simple scan of the face just like our Chinese counterparts. Technology from a Chinese startup, Face++ is already being used in countless apps to allow users to do things like transfer money and confirm that their hired drivers are legitimate employees.4 The Face++ office building also uses facial recognition to allow entrance, and once inside, the technology continues to track visitors' and employees' every move.
Some will view this new age of surveillance as invasive, but most agree it is nonetheless remarkable. Convenient applications are working to make life easier, but it is the security and safety capabilities of AI facial recognition that really have everyone taking notice. As with anything that impacts privacy, the devil is in the details. When used for good, the power of AI facial recognition can change the world.
This post was brought to you by IBM Global Technology Services. For more content like this, visit IT Biz Advisor.
Daniel Newman is the Principal Analyst of Futurum Research and the CEO of Broadsuite Media Group. Living his life at the intersection of people and technology, Daniel works with the world's largest technology brands exploring Digital Transformation and how it is influencing the enterprise. From Big Data to IoT to Cloud Computing, Newman makes the connections between business, people and tech that are required for companies to benefit most from their technology projects, which leads to his ideas regularly being cited in CIO.Com, CIO Review and hundreds of other sites across the world. A 5x Best Selling Author including his most recent "Building Dragons: Digital Transformation in the Experience Economy," Daniel is also a Forbes, Entrepreneur and Huffington Post Contributor. MBA and Graduate Adjunct Professor, Daniel Newman is a Chicago Native and his speaking takes him around the world each year as he shares his vision of the role technology will play in our future.